Expected Price (Rs)

13000
Shipping from

Pune
Item Condition

3 out of 5
Payment Options

Cash
Bank Transfer
Purchase Date

Dec 1, 2011
Shipping Charges

Local buyers only
Have you provided two pics?

Yes
Remaining Warranty Period

0
Invoice Available?

No
Reason for Sale

Upgraded
Hi All,
Selling my Logitech Z5500 Digital. The age would be around 10-12 years and it has been kept very well.
Upgraded to a Samsung Q990B with new TV so selling this.
Condition -
Overall sound quality is amazing. Subwoofer is in very good condition, just some dust in pics but bass is great.
Controller - The volume dial is erratic when changing volume but does the job. Remote control works perfectly.
All Inputs work fine including optical.
Original Box present.
Satellites speakers- The rubber rings on one speaker has got torn and single tear on other 3 speakers. But the rings can be replaced for around 200 per speaker max
( enquired about this already but didnt get time yet to get it done ) See attached pic for better idea. Check this thread for similar info .
Center and one front speaker has no tear.
All speakers have perfectly working drivers. Speakers covers are present but removed for pics.
All cables are present
Would prefer a local deal in Pune so that person can inspect it and buy.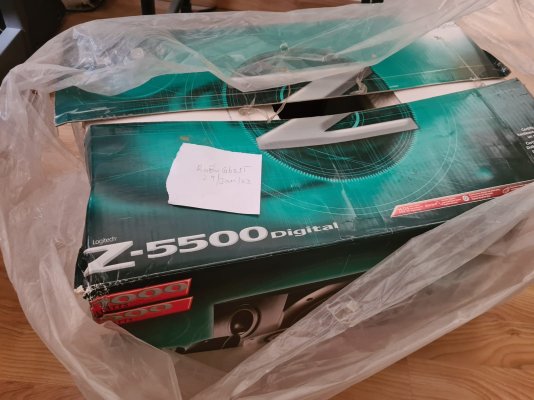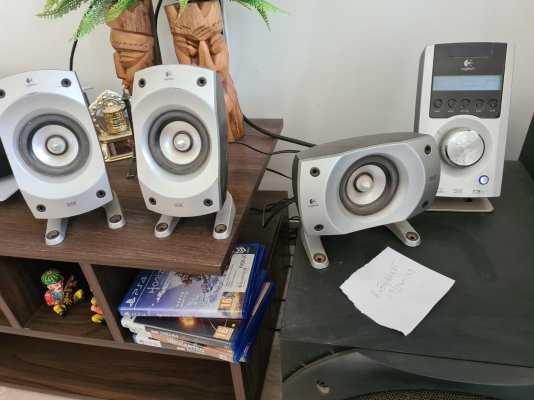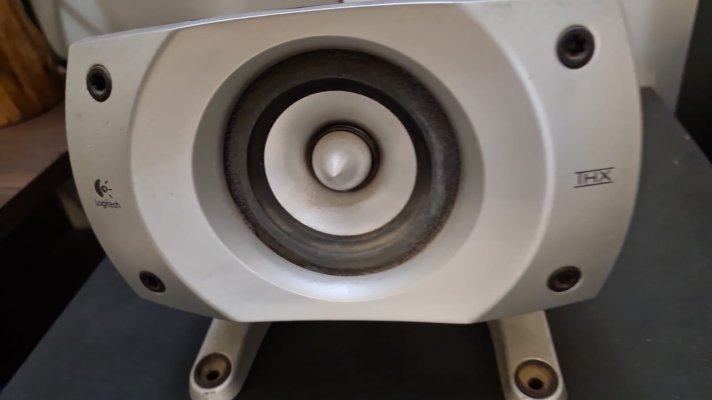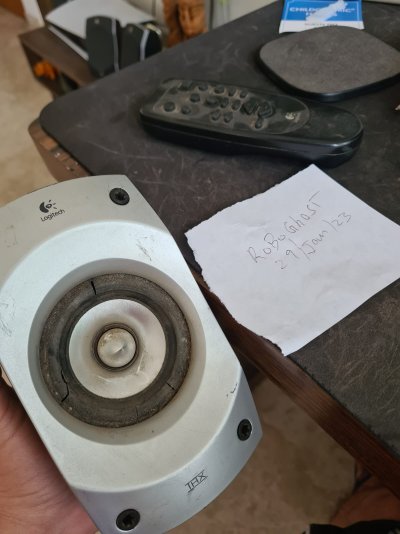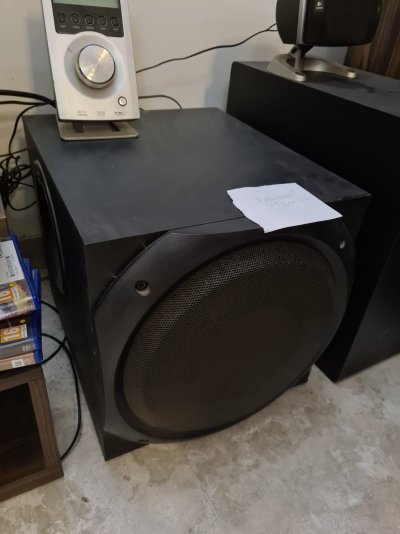 Last edited: