Well-Known Member
Veteran
Rant Start
I booted up my PS3 2 days back and started Gran Turismo 6. Went into news section and this is what I was greeted with.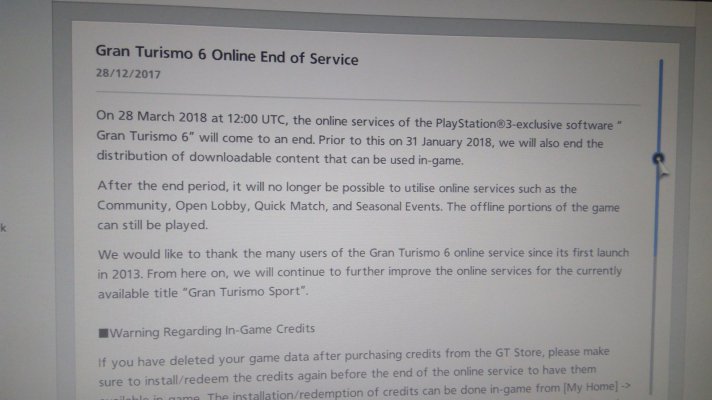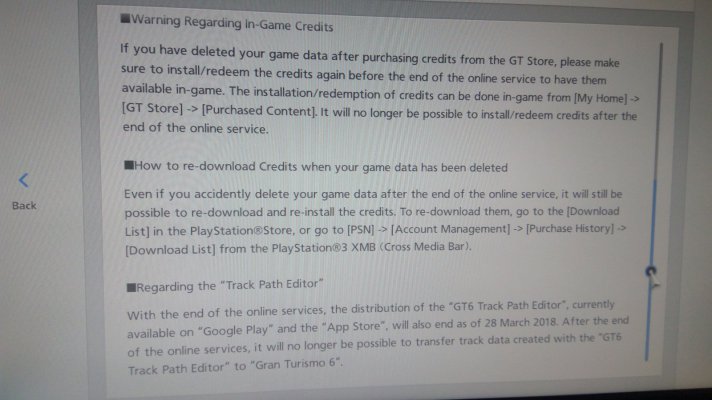 Seems like a good idea from their point of view. They have a new Gran Turismo game and they want people to buy that and play that but what about those who still want to play this game? Like Gran Turismo 5 they will release a patch that will let you play with the DLC cars offline which at present requires you to sign in to PSN and then access else the cars are not available. Sounds reasonable? Not exactly because Gran Turismo 6 even though can be played offline is not very rewarding because the credit distribution is such that it is better to skip the offline content because of diminishing results and play online races. Now take the online content out and you are left with a shell of a game that will need a lot of grinding to unlock cars. Of course Polyphony Digital always sold Credit packs that you can buy as DLC and buy that digital car you always wanted...
Gran Turismo Sport earned a lot of flack for not even bothering with offline stuff and the game which is what Capcom did with Street Fighter 5 at the start.
Sure they added the stuff back which was supposed to be part of the game from day one but you will have to grind like hell to unlock characters using in game currency or you can buy characters that are in game with real world currency. Again the faster way to earn money is by playing online.
With so much online dependency these games become rubbish once the support is gone.
These games can be deemed to be competitive games and the multiplayer makes sense but FPS as a genre has become a no go with Loot boxes and lack of a fleshed out campaigns. If one is really into this stuff he/she can end up paying way more than the game's original price. Once again the moment the support is withdrawn these games end up becoming useless.
Broken games that need day one patching. With console games the satisfaction one had was that if you pop in a game into your console you can play it without messing around. Gone are those days with some games needing day one patches that run in GBs. Some games are so broken that they need multiple patches before the issues are fixed. With the support gone imagine popping in your disc and you are playing a game that has a game breaking bug which was fixed in a patch but the patch is no longer available. This when being able to patch games offline makes sense.
Also, my PS3 died and I had to get a new one and it was a nightmare because almost 80% of the games I had needed patches and this was fine earlier because the patch was done one at a time when I bought each game but with the new PS3 I had to binge and gave up after a few hours and barely play on it anymore because if I pop in a game I haven't played on it before I will be greeted with patches which of course can be skipped but games like GT6 which needs to be updated to latest version so that you can play online has around 10+ GB of patches and playing it offline makes little sense as explained in Para 1.
So far what we have is
Broken Day One games - Assassin's Creed Unity, Battlefield 4, etc.,
Incomplete games released - Street Fighter V, Lair etc.,
Online Dependency - CoD games, Gran Turismo (post 5) etc.,
Note -
1. Lair was missing traditional controls on release and was heavily relying on Six Axis controller

2. I say post 5 for GT 5 because like GT 6 it was more rewarding to play online but if you had a PSP you could sync the PSP garage and in the PSP game you are rewarded with credits for each race which makes it somewhat easier.
The biggest gripe is how developers and publishers are trying to use the minutest excuse for their benefit.
Lack of proper manuals in modern day games. I sympathize with the environmentalists but lack of manuals in new games really put me off and I came across this when I got a Vita game. The manual was on cartridge and to view it you had to pause and navigate out of the game to view it.
Recently I bought Wipeout Omega Collection with just a piece of paper telling me the controller mappings and the other side advertising PSN+ subscription. The effort put in by the publishers is so poor and contrasting to their earlier titles and this is common now.
PS4 - Wipeout Omega Collection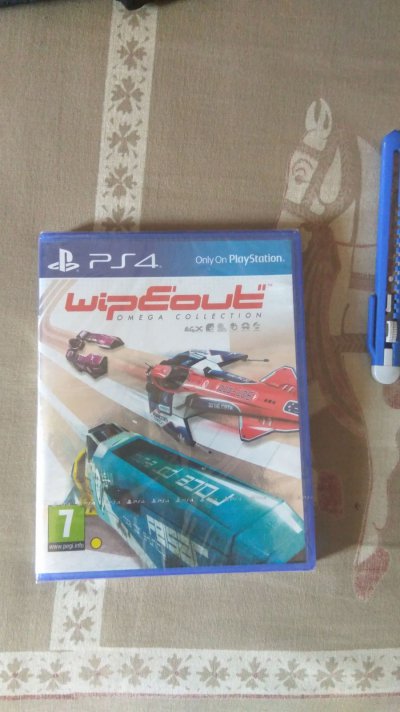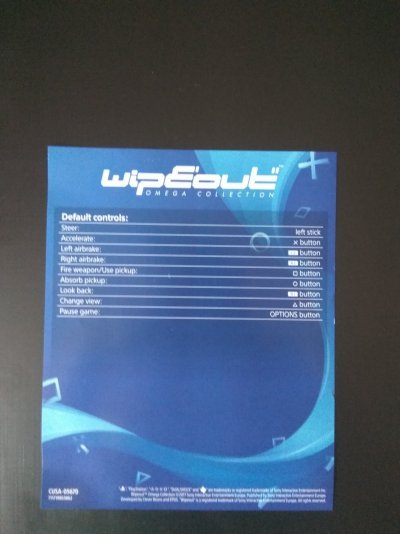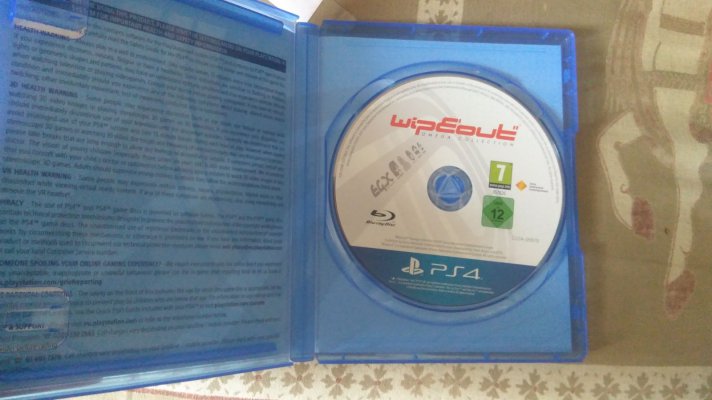 PS3 - Wipeout HD Fury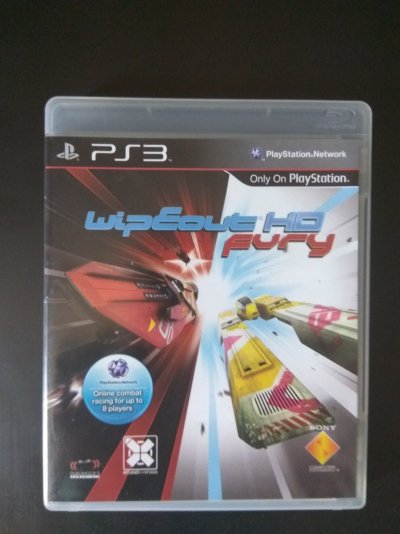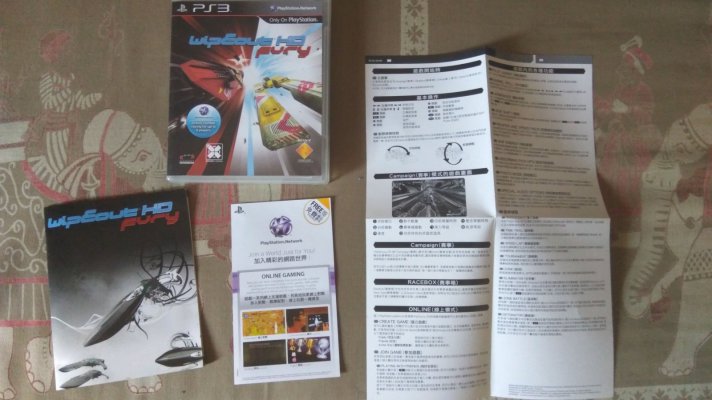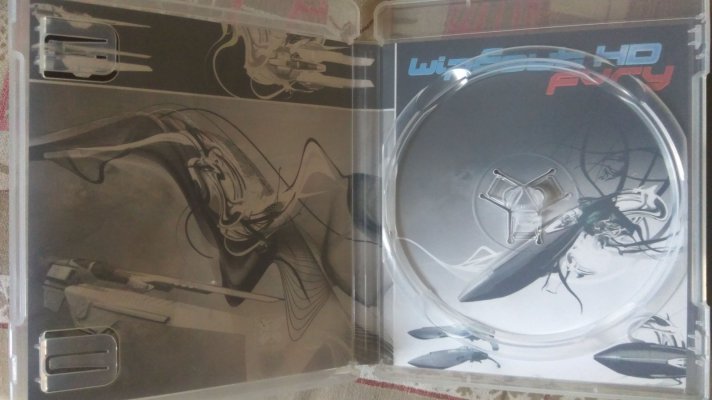 The art work on the manual and the inside of the box. The version I have is an Asian release and they included an extra foldable pamphlet with instructions in Japanese. The amount of stuff you got by default in these old games will soon be sold to you separately as special editions soon.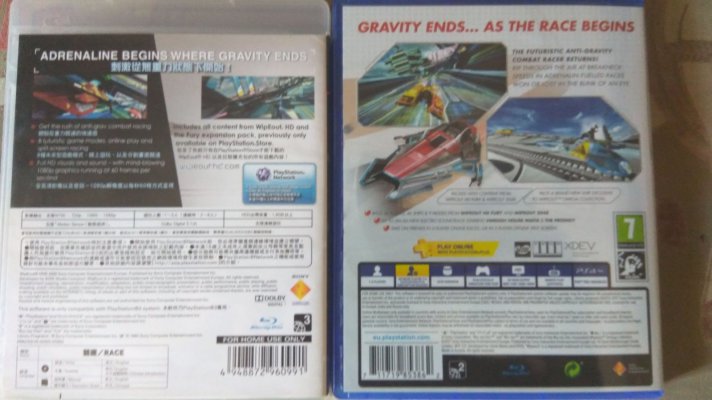 P.S.: Even the tagline on the previous game is cooler than a hacked version of the line in the new game.
Rant End