Product Name: Motorola Razr XT910
Expected Price: SOLD
Manufacturer page URL:
The New MOTOROLA RAZR - Android Smartphone - Ultra-Thin - Kevlar Protected - Overview - Motorola Mobility India
Description if any: The phone is in a very good condition. Its an Indian version. I have been with the stock Gingerbread since the start and have never rooted it. Recently, I got the option of the OTA update to ICS from Motorola and updated the firmware. Problems started soon after this. After the installation, the phone started rebooting randomly. I have tried rooting but the problem persists even with the modded ROMs. So I have restored it back to Stock ICS with RSD lite. I believe, if somebody, is able to make a complete wipe of the phone and install the stock firmware through RSDLite, this will be one heck of a phone. Accessories included are Original Handsfree, an 8GB MicroSD card, a Samsung Charger and a nice pouch. I have also ordered a bagful of accessories through Ebay GEB, will include that too or send it later.
Reason for Sale: I am not able to overcome its problems.
Product condition: Mint, with screen protector installed. The back is scratchless too. Only a small dint just below the top right corner. 8.5 out of 10
Purchase Date: October 2011, but I have lost the bill. So I guess no warranty. The phone is sold as-is.
Remaining Warranty period: None
Warranty available in: N/A
Invoice Available: No
Enter these basic information about yourself
Shipping from: Jalpaiguri, West Bengal
Shipping to: All over India, Local buyer,
Preferred courier: Bluedart and Bluedart only
Payment options: Cash bank transfer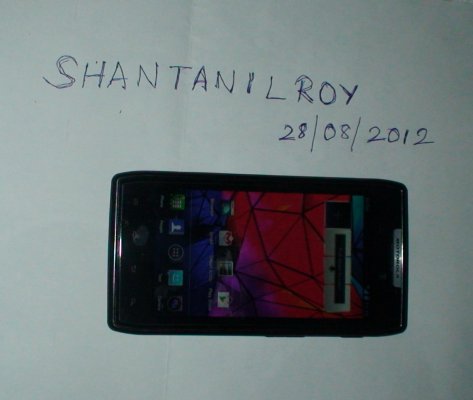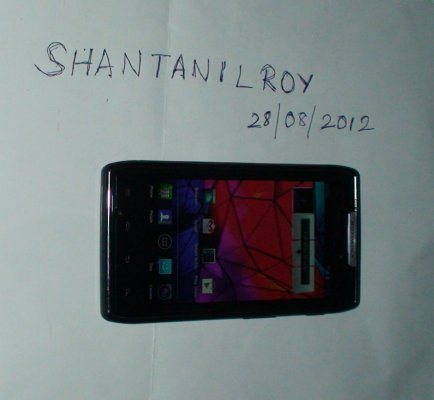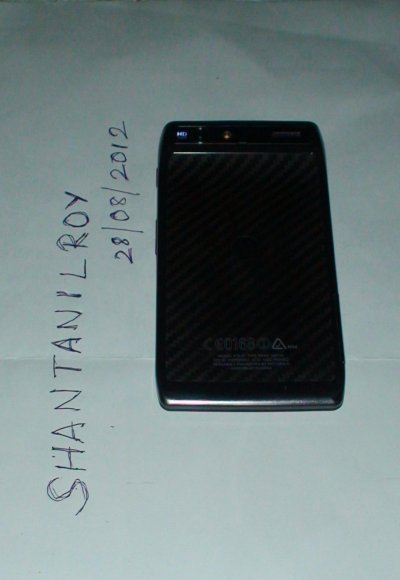 Attached the confirmation of warranty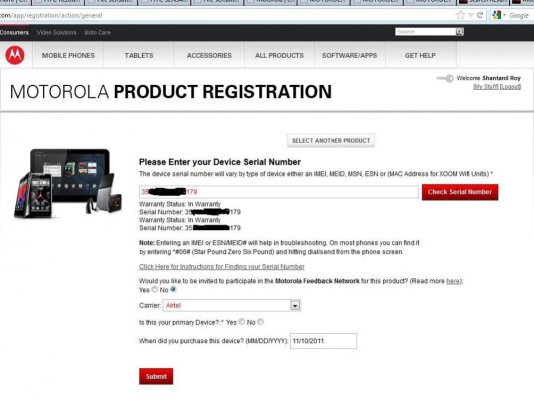 A quick update. Just rooted the phone and much of the problem has gone with the installation of a custom. The random reboots have decreased considerably but have not been totally eliminated. Now I am sure that this must be a software problem. So guys come on. I have had it with Android and am thinking of switching to Windows phone now.