Multiple items for sale. Selling my old rig completely. Everything is in top working condition last I checked a month back.
Cleaned everything and boxed them up for sale. Testing warranty will be 10 days from date of receiving the item.
All items have their original boxes and documentation/ phamplets, cables and accessories etc.
Please do not remove any sticker or plastic or anything else from the items during testing period. I still own the item during testing period.
Removing anything from items or any missing items (like cables, documentation, etc) will make my warranty void.
If you did not like the item or it did not work, I expect it to be in the same condition I sold it to you along with original box and documentation etc.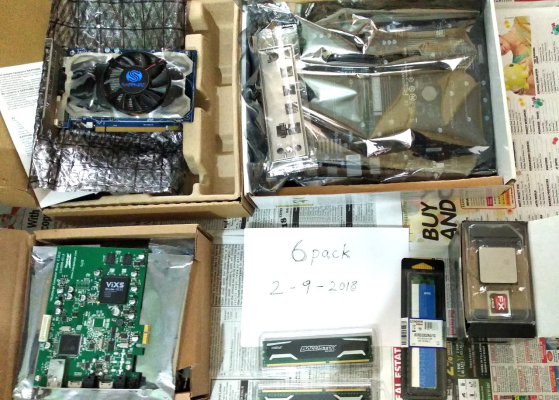 For sale are:
1. AMD FX 8320 Black Edition. First Generation.
AMD FX8320
Condition 4/5.
Never overclocked or used it for more than 5 hours a day. Comes with stock heat sink which has bit of oxidation due to sea weather. Every fin in the heat sink has been cleaned completely.
Expected Price: Rs.5000. (negotiable)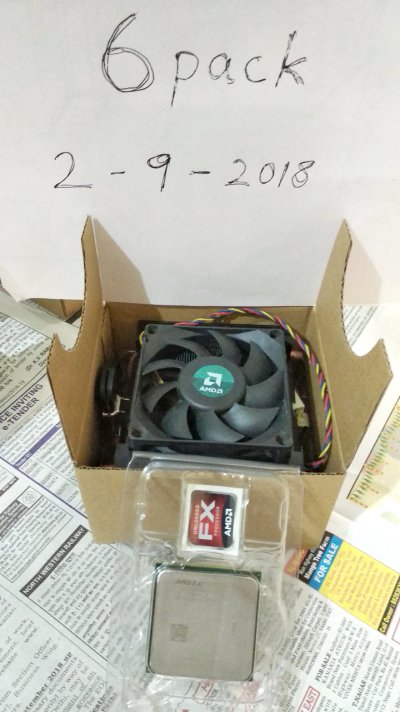 2. Gigabyte 970A-DS3P motherboard AM3+ revision 01
Gigabyte 970A rev01
Condition 4/5.
Note: Board does not have onboard gpu on it.
Expected Price: Rs.4000. (negotiable)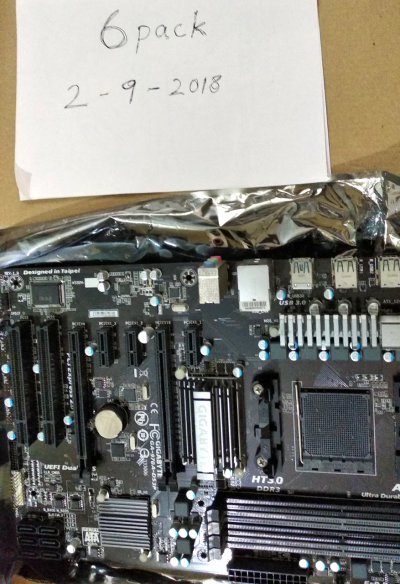 3. Crucial Ballistix Sport 8GB Kit (4GBx2) DDR3 1600 MT/s (PC3-12800) CL9 @1.5V UDIMM 240-Pin Memory BLS2CP4G3D1609DS1S00.
Brought this from Amazon India.
Link
Bought in 2014 from seller Sunrise Nanotech.
Condition 4/5.
Expected Price: Rs.4000. (negotiable)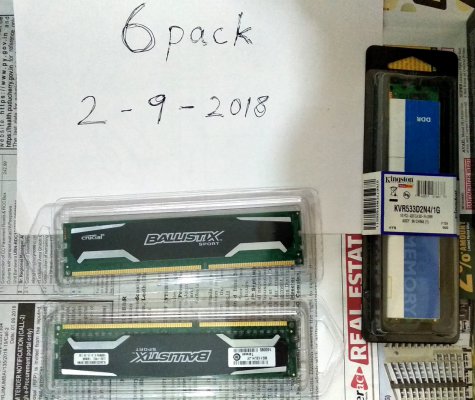 4. Kingston ValueRAM DDR2 1 GB PC DRAM (KVR533D2N4/1G) 533MHz
Kingston DDR2 Ram
Condition 3/5
pic see above. Could not test this recently. Tested it few years back and it was working.
Expected price Rs 500.
5. Sapphire HD6670 Radeon GPU GDDR5 1GB
Bought from FK for use in media player. As you can see it still has the plastic cover covering it. Card works and is in good
condition. 4/5
Sapphire HD6670
Works in Linux till Linux Mint 17.0 version or Ubuntu 16.x version.
Expected Price: Rs.2000. (negotiable)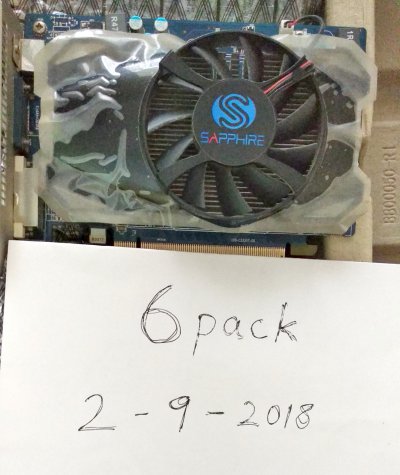 6. Hauppauge Colossus PCI 1x card for HDTV recording.
Bought from Amazon.com for use in media player.
Stopped using it 3 years back when i disconnected Tatasky connection. It worked with TataSKy HD for recording 1080i HDTV content through hdmi input. No recording samples left with me. Deleted everything.
Comes with original CD (required for updating the software) and all cables and ir blaster and remote. I think remote does not work. I may be mistaken though.
condition. 3/5
Hauppauge Colossus PCI Express Internal HD-PVR
Does not work in Linux since company has not made any drivers available for this.
Expected Price: Rs.6000. (negotiable)
All prices are negotiable. Shipping extra and at actuals. Will use India Post EMS if possible. Local buyers in Mumbai area preferred.