Company Product link
With a budget of Rs. 15k - 16k, I bought the unit mid August 2022 after visiting Featherlite's kolkata showroom. Prices didn't seem to vary much from reliable online stores. Nevertheless, there are so many chair models that I would recommend sitting on a model to test out a tentative feel of the product. I wanted one with back (lumbar) support.
While the website states "Please note this is a DO IT YOURSELF Product. Product will be shipped in a knocked down form with assembly instructions and all the required tools", a technician assembled it at my home after delivery - I would recommend confirming this from the showroom.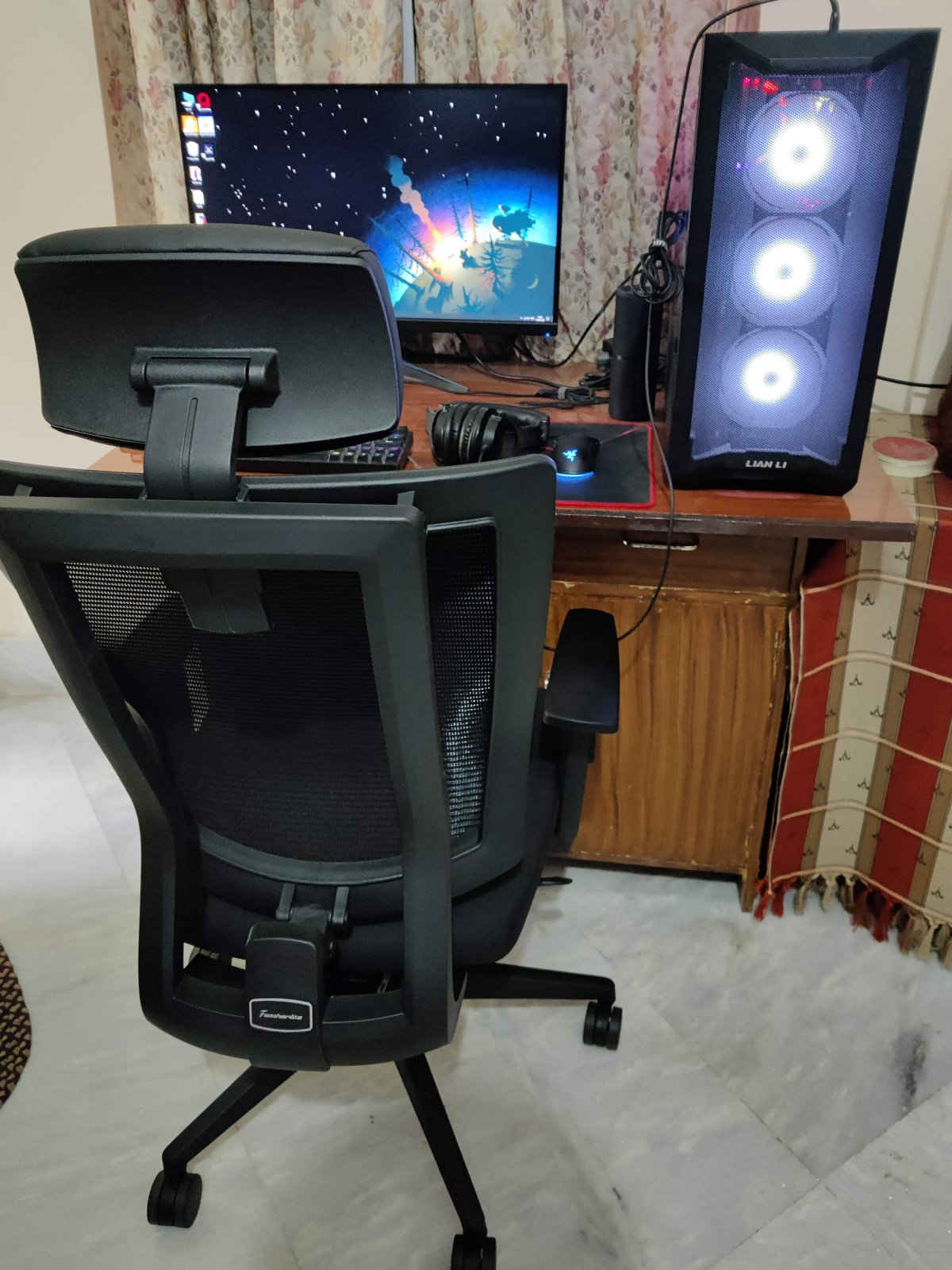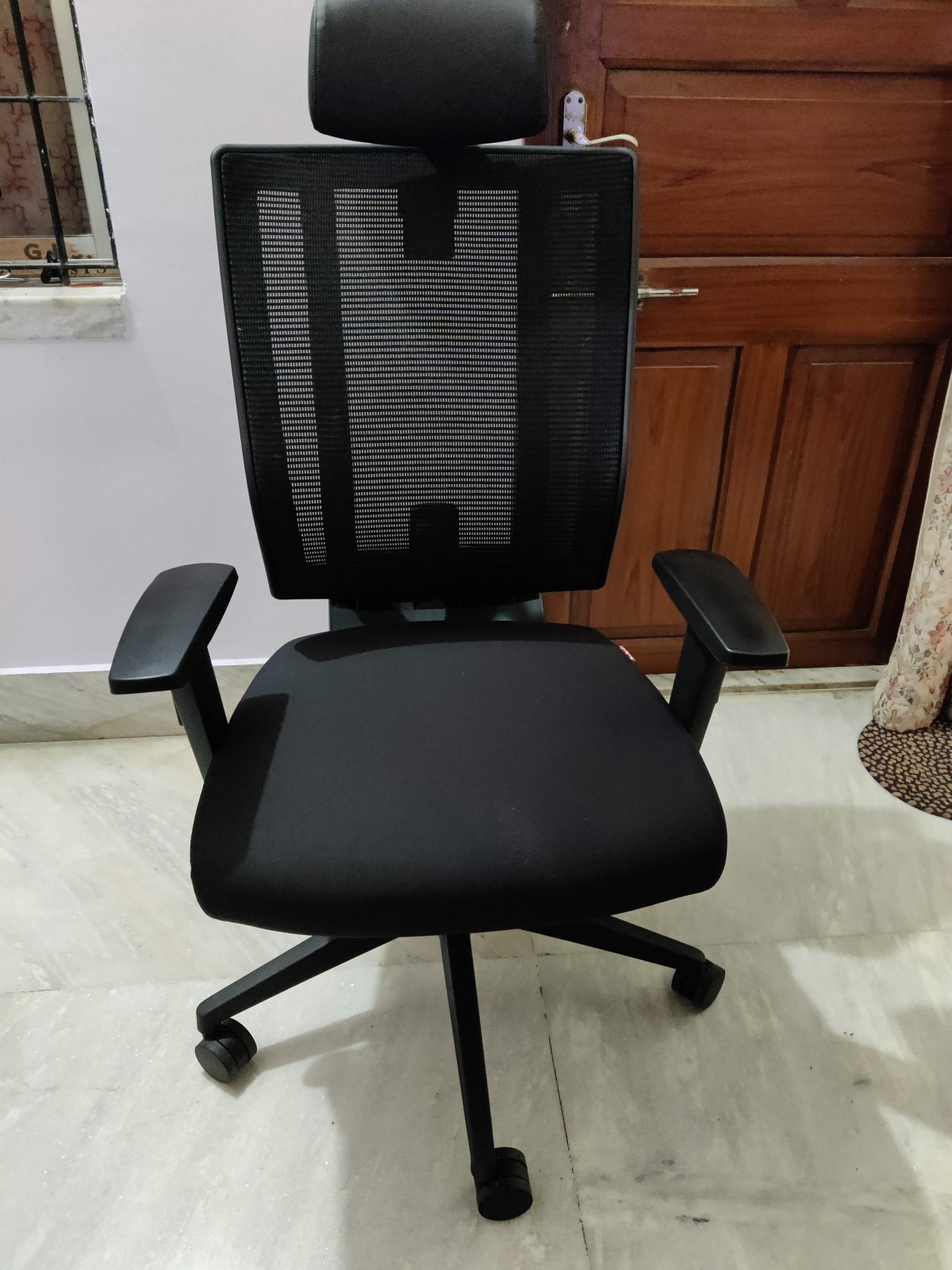 At the shop, the sales team were polite and helpful.
The entire chair is black coloured , except he neck rest which his grey.
Most of the body is hard plastic, other than the seat, back and neck rest. The arm rests have a hard rubbery feel. The metal parts include the central rod (on which there is up and down movement of the seat) and core support beneath the seat. Up down movement and swelling is smooth. Wheels are hard plastic and seem durable - again offering smooth movement.
I'm 5ft 7in and while sitting straight, the neck-rest part rests easily on my upper neck curve. I think it has a cover of faux leather or at least feels like a premium version of it. Very comfortable. The neck rest can turn at an angle of around 30 degrees and move vertically around 5 cms.
I'm rather thin and to me, the seat seems wide enough. The seat foam is very soft and comfortable. The buttocks don't feel any hard firmness as you settle on the chair - there is a soft resistance from the chair and I've found it to be a very pleasant feeling. The lumbar support is slightly flexible and can be pushed back slightly - there is a mechanism allowing the same. The mesh back provides a nice airy feeling.
My area is dusty and seat can be easily cleaned via dry cloth. However, the same cannot be said about the mesh back. There are a few nooks and corners of the chair, especially around the lumbar shift mechanism, which are really hard to reach.
I don't use my system a lot everyday; maybe an hour or so. On weekends, gaming is more - maybe 4-5 hours at a stretch. Chair feels comfortable on medium or short stretches.
Overall I'm pretty satisfied with the purchase. I've not had a need yet to ask for any support so unfortunately can't comment on their after sales support. But I do think if a product is made in such a way that no support is needed, that's a plus point scored by the brand.
8/10
P.S. If you're looking to get this reimbursed this under some WFH policy, they have some limitations (I think maybe delivery address or name which they can put on invoice has to be the same as per GST details you give to them). Anyway do discuss it out properly with them before you make the payment.