My Blog for same article
Everyone loves music in some form or the other.

It doesn't need to be the best source files, flac, aac etc, it doesn't need to have the best DAC, the best earphones/headphones. Music is something that connects to your heart and soul through your ears. But a good quality earphone takes you closer to how the musician intended us to hear
My first encounter with good quality music was when I was in 10th standard. I used to visit a neighbourhood small imported item shop with small glass boxes displaying all latest and greatest in tech(mostly from china). Here I used to see a lot of portable music systems ranging from Chinese to high end Sony and Panasonic. The best I could buy from my pocket money was a AIWA portable music player with stereo recording and external mic included!


Came with a supplied pair of earplug. The music quality was Simply awesome. The stereo separation was too good. I just fell in love with the experience, it was out of this world. Those were days of magnetic cassettes, so out came countless cassettes and careful selection of 12 songs that you could record onto a blank cassette. I enjoyed music for countless hours and never thought that anything better exists out there.

Then one bad day my Aiwa earplug went kaput due to lot of SLEEPING sessions with the earplugs on. I now went out in search of a better or atleast comparable ear plug. Google was coming into its own those days. So a lot of research and reading reviews took me to conclude that Creative EP630 will be the best that my money could buy(approx 650 INR)



Creative EP630:


I was ready to be blown away after unboxing the IEM slowly. Carefully selected the smallest ear plug and was ready to go. I switched on my music player but the sound appeared Boomy bassy. It was not punchy or thumping. It was like bass bass bass spreading over all spectrums. Was not fully satisfied and started regretting the purchase.

Then went back online to bash all those reviewers but you cant do that online. So little moe research led me to the concept of BURN IN TIME for iems to settle down, it's a controversial thing and some swear by it and some say it's a placebo effect

Some say to burn in with WHITE NOISE
Some say to burn in with any music you like with a slightly louder volume.
The duration of burn in required also varies
For me the first impression was lasting and it didn't improve for me.
Luckily in those days I got a buyer and sold it off.



Creative EP830:

Now again on some suggestions I added a few more rupees and upgraded to these newer buds.
Sound was a definite improvement but still bass was controlled or good in quality.
I used it for few hearing sessions and using these I came to know that I have a smaller ear canal than average. It used to hurt after a hour of hearing or may be even less.



COWON S9 the iconic portable media player:


During this period again i shifted from portable cassette players to portable media player. A lot of cheap to high end models were available. Ranging from SandiskClip to Fiio brand DAC.
Fiio is a highly acclaimed chinese brand which was starting out those days with DACs and only option was to import from china and wait. I didnt have the money to risk importing and something going wrong.

They are available now in India and are a good option to avail.
This korean brand of COWON had high appeal in audiophile world those days. Somehow i got hold of one Cowon S9 at 10000 INR. It was a dream come true for me. The player had a Amoled touchscreen, BBE audio equalizer which had some terrific customizations available. This is one gadget that has been there with me since 2009 and still works and pumps out sound of same quality. I rarely get attached to gadgets since i dont keep most for long time. But this is one gadget which i love to use even now. Battery backup was solid then and even now works fine for 5 hours music playback.

If you like to enjoy music then this is the one to get, the "Megabass"equalizer option just rocks. But sad news is Cowon is now almost out of the market after high end music playback came to Mobile phones. Those rare DACs from wolfson and sabre etc that were found only in these players made its way to Mobile phones.Samsung Galaxy Note 2 started the trend as far as i know, It rocked a Wolfson brand dedicated DAC for audio playback.
Now phones like Lenovo Vibe X3, LG v10, LG V20 show off their audio prowess and the DAC chip they have, the consumer awareness has come a loooooong way nowadays.

Sennheiser MX580:


I decided that my next earphone will be a earplug and not a IEM.

I researched a lot and came to know about YUIN brand and drooled over them but couldn't afford or source them in India.

So then I saw the sennheiser range of earphones. After some homework I settled for the MX580.
It was quite a costly one coming in at 1495 rs. Excellent packaging and good earbud selection for tighter fits were provided.
But again I was disappointed. Here the treble dominated
Its not a easy earphone to drive and most phones or DAC wont drive it to its capacity. It has a useful volume slider switch for volume control.Even after years of lying around it works perfectly and sometimes I put it on to watch a movie casually. Earphones are better as you need to stay in contact with the environment and complete seal is not necessary.

Brainwavz M2, Soundmagic PL series:

So I came up next with some Chinese markets which had taken the head-fi site by storm. Everyone was praising their value for money approach.
So many people cant go wrong so I tried few of them
Started with Soundmagic PL11 and PL30, Good IEMs but nothing great.

Brainwavz M2 was more like a proper useful IEM with good enjoyable music character and solid built quality.
Good punchy bass, slightly lacking vocals and good treble response.
Again I kept these for 4 months approximately but the ear pain never really settled in.
I was cursing my genetics.



HERE COMES THE BIG DADDY​
Logitech Triple fi 10:

So by now you guys might have understood that this thing is addictive and craving for a better IEM basically never stops. There is always a search for something better.

In the mean time I made a LEAP and directly jumped to a 10000rs IEM just to see what is the hype all about. I got myself a Ultimate ears/LogitechTriple Fi 10.
Was I blown away? boy Oh boy yes, a big yes. It is the best music I have heard till date. But the size was like elephant ears popping out of my ears. In any case I couldn't have afforded the cost and it was just a trial. I sold it away with a heavy heart because of cost and the massive size!!



Klipsch S4: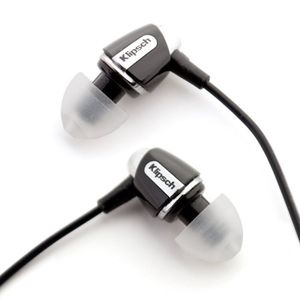 Then again after a lot of search I thought of settling something that suits small ears. There will be a lot of critical reviews lambasting such IEMS but those come from people with big ear canals. I had understood by now it's the fit that matters and music quality even if not of audiophile grade should be enjoyable for prolonged listening.
So coming to the Klipsch S4 I can guarantee that these are the most comfortable IEMS I have tried.
The patented OVAL tips from KLIPSCH is not at all a gimmick.

Sound signature is little V shaped but still vocals are not bad. There is criticism regarding sibilance issues where 'S' vocals become harsh but you only find it in female vocals and when you pay attention. This IEM is enough to get lost into music again. I really enjoyed them for a period of almost 1.5 years and then sold them as your age and responsibility catches up you tend to listen to your wife and child more than music. Then your daughters laughter and cries are music to you, your wifes ramblings are music to you. That's adulthood and we all go through it.

MY LATEST ENTRANT​
Sennheiser Momentum IEM :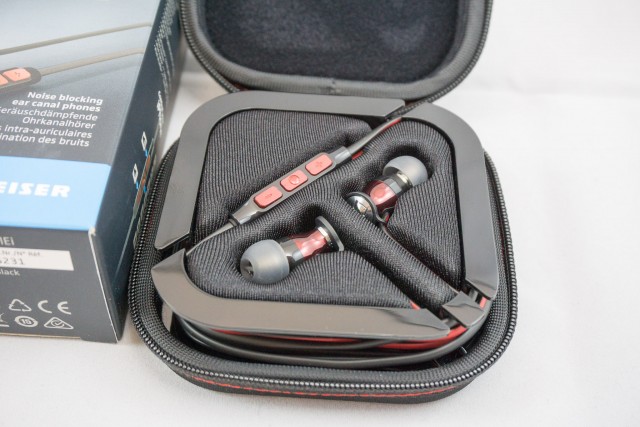 So after a gap of few years I thought of getting again a decent IEM and now specifically suited to a small ear. There were many now but Klipsch was still my reference. But this time out of curiosity I thought of trying a slightly cheaper IEM and preferably with a mic input.

So again reading through lot of reviews but now its not intensive anymore as I used to do when I was in college. Its now specific to my requirements. So these are my latest IEMS. My wishlist again included Klipsch R6i which are upgraded S4.

KLIPSCH R6 WILL BE COMING SOON TO MY COLLECTION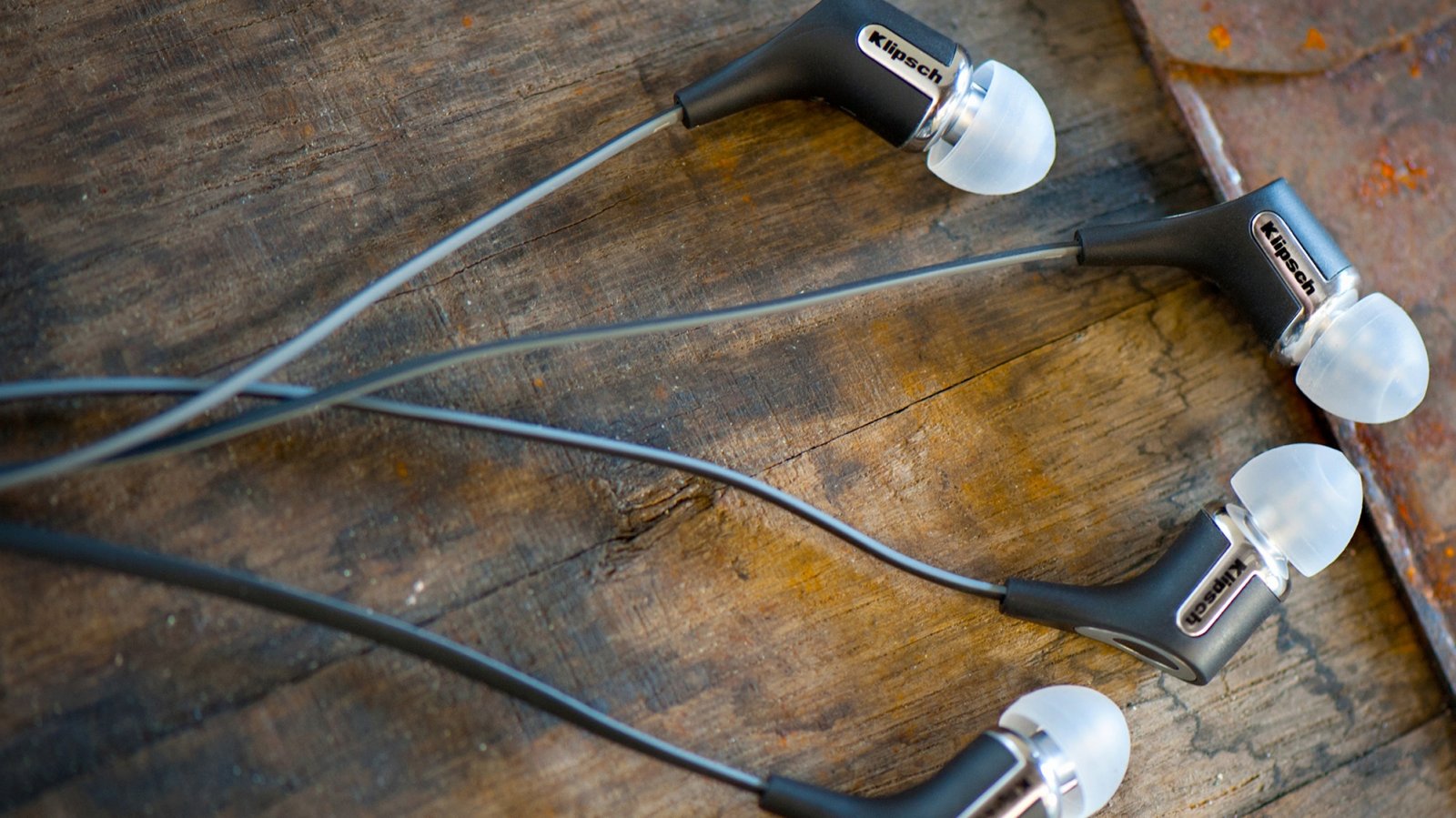 Most known issues have been resolved from the S4 but the pricing was bit steep for my liking since I use it occasionally now.


So do share your experiences. i know many here who have been bitten by this bug but i dont see them here often now, times have changed and new younger people have joined in, for me the charm and enthusiasm doesnt seem to be there in the forums anymore. Something is a-miss
I feel i might have forgotten few IEMS since the journey has been so long and this will be updated if i remember any more.
Last edited: