For sale:
Panasonic FZ150
Condition:
Sparingly used, almost new, not a single scratch anywhere, neither or lens nor on lcd.
Expected Price:
Cancelled.
Date of Purchase:
07/2012
Warranty Remaining:
Yes, 1.5yrs
Invoice:
Available(see pic)
Reason for sale:
Upgrading to FZ200, need moar moneeyy
Accessories Incl:
Everything that came with it,
plus 4GB SD card and Bag free.
Location:
Kolkata
Courier:
Buyer's choice, prefer Blue dart, since its costly.
Shipping Charges:
Extra as applicable, if buyer chooses blue dart will split shipping cost 50-50.
Payment Options:
Cash, Bank transfer.
Scratch free lens:
Scratch free LCD:
Bill: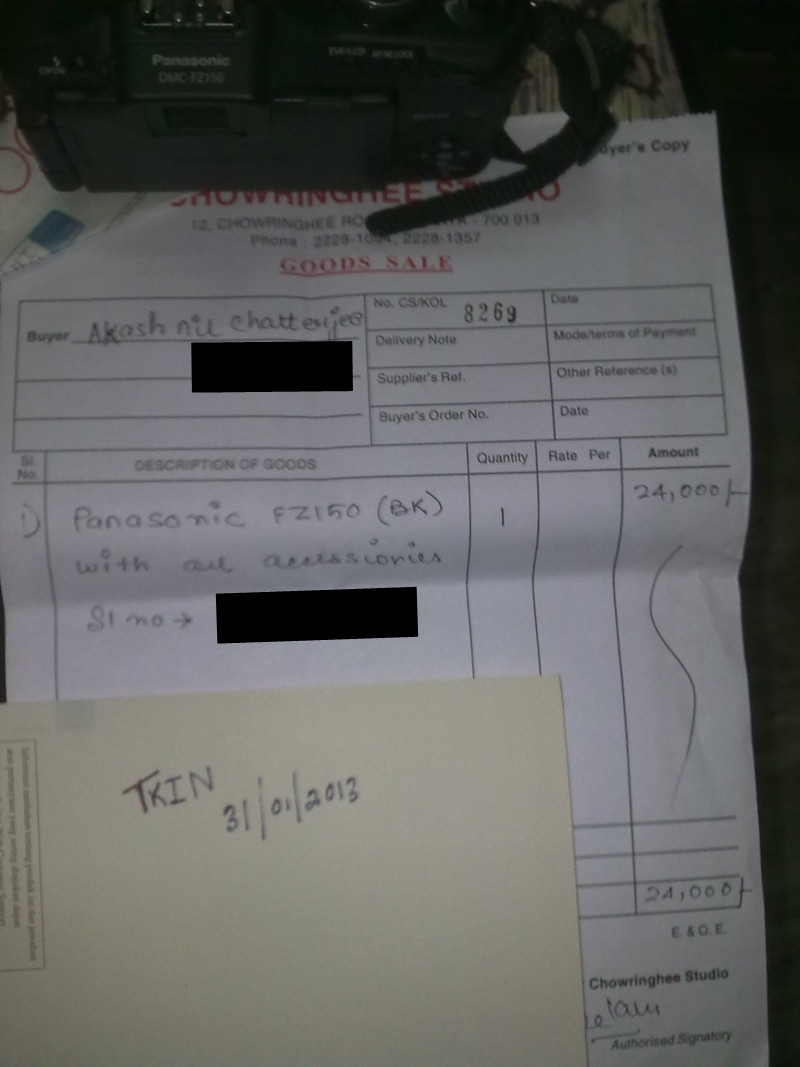 See date of purchase:
No low balling, open to negotiations via PM only, no thread cr@pping.
The camera bag will be send via India speedpost and shipping for that is on me, no options here, its too big to send via other couriers.
A review of the cam can be found here:
http://www.dpreview.com/reviews/panasonicdmcfz150
Anyway conclusion: Best bridge cam except its elder sibling FZ200.
PS: No EMI, no listing via ebay.
Sample pics here(edited):
The Photography Thread - Page 233