Well-Known Member
Veteran
Hi guys,
Recently I bought a 10 TB Seagate Backup Plus on TE which is my first 3.5" powered external hard drive. All my other 4-5 portables are of the 2.5" variety.
PFB the sale thread.
https://techenclave.com/community/t...anty-rs-15300-mrp-21-000.191271/#post-2192458
Now immediately after getting the drive I checked it with Hard Disk Sentinel and it looks fine from a hardware level.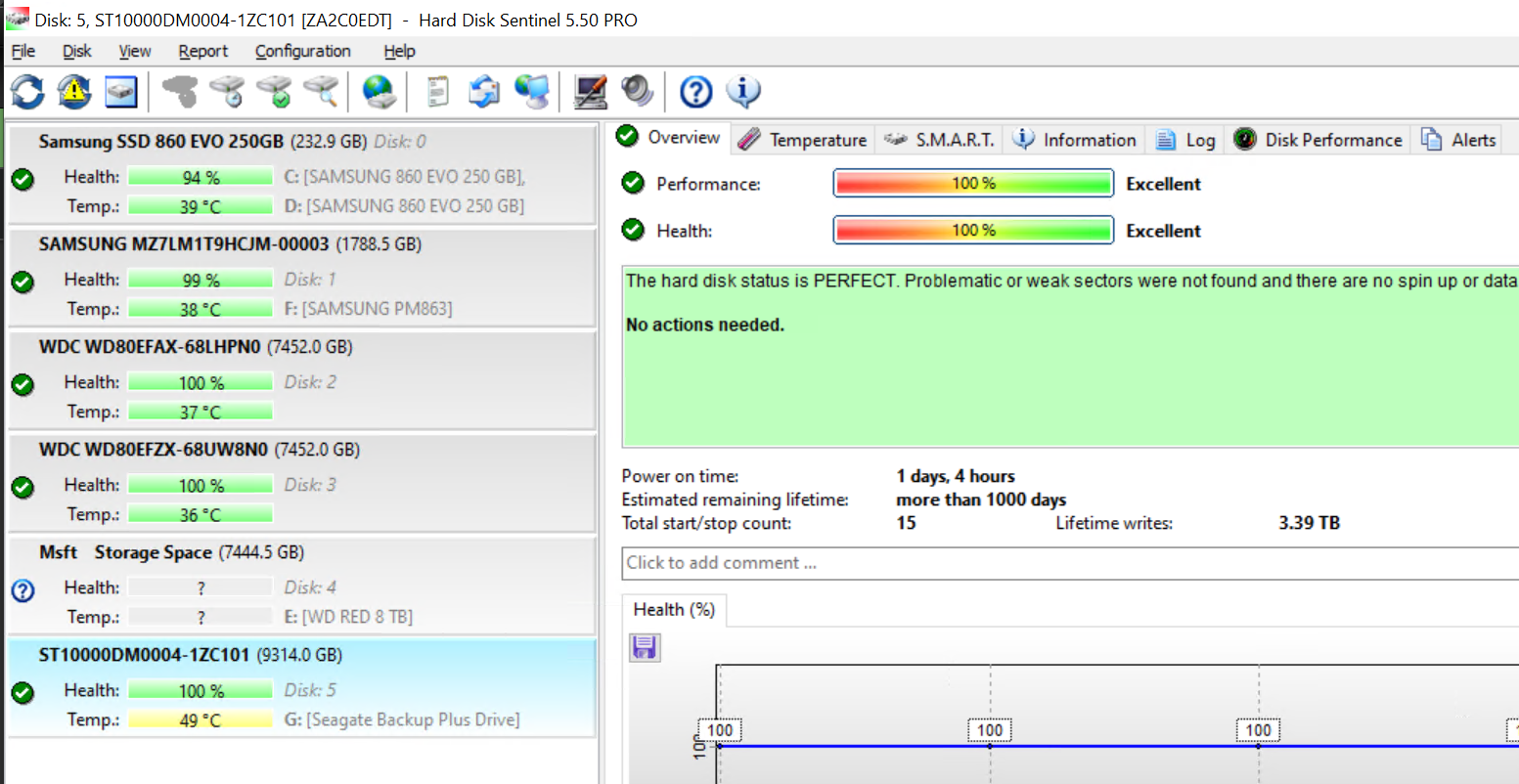 But I am facing a strange issue with the sequence of events as follows-
1) Hard drive is connected to Intel based Windows PC which is running and I am mirroring my local 8 TB to this external drive using Beyond Compare.
2)After mirroring is done I am shutting down the PC wthout removing the drive's USB cable connection or wall power adapter.
3)Once the PC is shut down I am switching off the hard drive's wall adapter. Immediately after switching off the wall adapter the PC boots by itself. :O
Am I missing some BIOS level config?