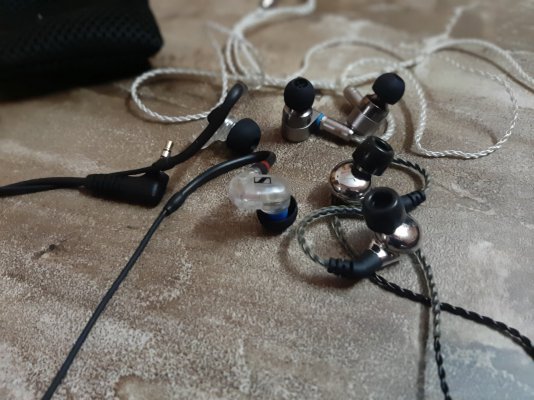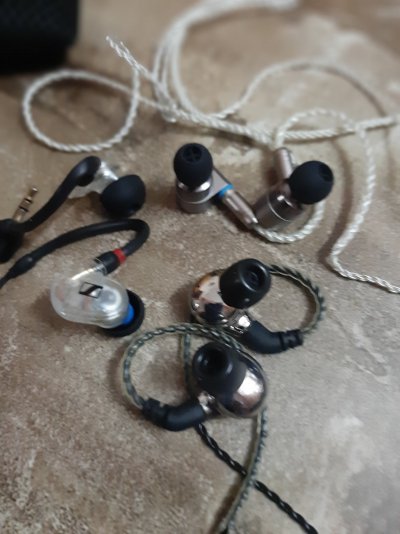 Three incredible VFM IEMs.
BLON bl03 (less than 50 USD)
T2 Pro, not the plus or pro version ( few bucks more than bl03)
Sennheiser IE40 Pro (around 70-80 USD)
I do understand spending 2-3k or more for a pair of IEM may seem stupid. But I was going through Amazon India and saw plenty of people are buying IEMs between 1-5k INR from JBL/ Sony/ Boat audio etc. Nothing against those companies, but I would not pay 50 rupees on those pathetic JBL/ Sony IEMs with fixed cable and shitty sound quality.
I do still have relatively cheaper Fiio FH1/FH3,KZ ZS10 Pro, Shure 215, mid range Pinnacle P1, Shure 535, and insanely expensive JHA stuff and 64 audio customs and at least 4-5 pairs from various manufacturers ( after clearing out 15 pairs!!)
But these 3 are my favorites irrespective of pricing/ brand value and other non sense.
All are well built, come with replaceable cable and sound phenomenal with mobile phones.
If you are planning to buy an IEM (even wireless ones) can consider these ( and use something like BTR3K, if bluetooth is needed). One thing I can guarantee, no Sony/JBL etc. can come even close with 5 times the price tag and a 30-40k wireless earphone will sound far worse with any of these with BTR3K. I am 100 percent sure abound the sound quality.
Now troll away...