Expected Price (Rs)

7000
Shipping from

Bhopal
Item Condition

4 out of 5
Payment Options

Bank Transfer
Purchase Date

Dec 31, 2021
Shipping Charges

Included in cost
Have you provided two pics?

Yes
Remaining Warranty Period

2 years.
Invoice Available?

No
Reason for Sale

For cash.
Selling Nvidia T400 2 GB, its a great card for adding multiple monitors to your existing setup.
Gaming.
Gaming demonstration.
Price.
7k + Free shipping.
You will receive.
PNY Nvidia T400.
Case brackets.
Amazon Basics Mini Display Port to HDMI Cable - 6 Feet
Amazon Basics Mini DisplayPort to HDMI Cable - 3 Feet
Condition.
The condition is 4/5, there is some rust on heatsink screws on the backplate which is visible in the photo.
Also one of the cable connector has little rust, but it works fine.
Warranty.
I have the lost the original invoice from PrimeABGB. I will contact them and ask for a copy if its possible.
According to
this
document, the card have a warranty of 3 years.
So ~20 months of warranty is left (I bought it in Dec 21).
I also provide a 2 day testing warranty, as always please make a unboxing video.
Special Offer.
If the buyer buys this card along with the processor I have listed for sale (
https://techenclave.com/threads/intel-i3-12100f-5-months-old.212471/
).
I can sell both these items for
12k
along with free shipping.
Buyer can pair this combo with a H610 mobo and it can be upgraded to better gpu in the future.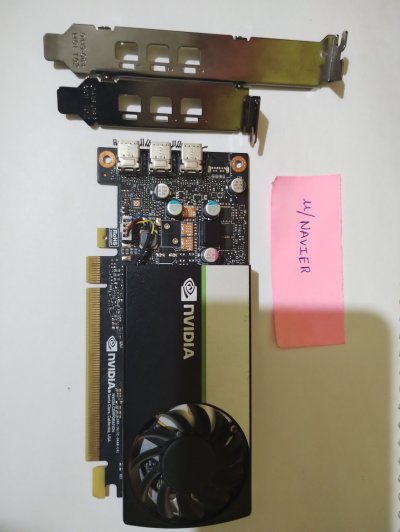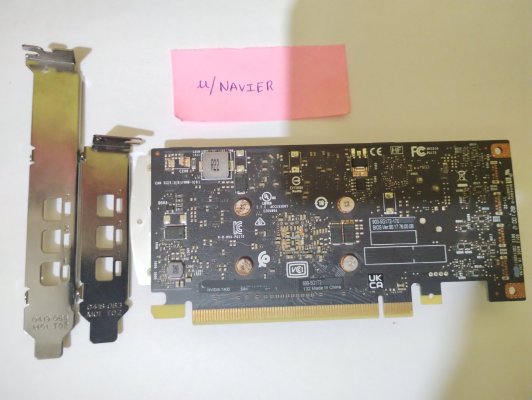 Last edited: