This news went viral since it's release. And I'm sharing it for those who haven't seen it.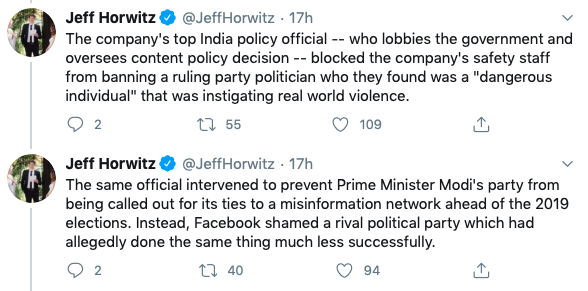 Facebook's shady role in Indian politics—hunting with the majoritarian hounds and fuelling the communal fires, for a price—has been blazingly apparent for over eight years now. Bu…
indianjournalismreview.com
Original source: WSJ [paid subscription]
https://www.wsj.com/articles/facebo...tics-muslim-hindu-modi-zuckerberg-11597423346
(Would be great if anyone with a paid subscription post screenshots of the article here if you don't mind).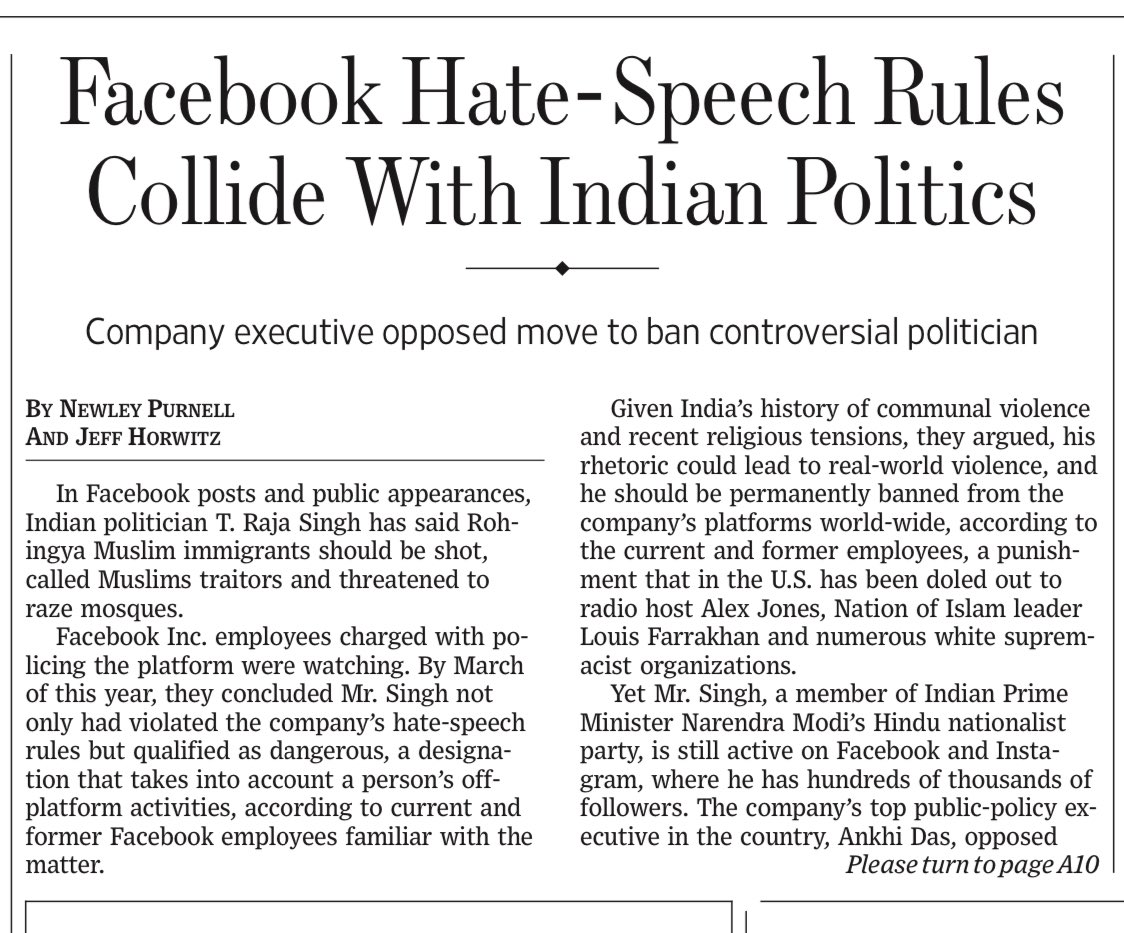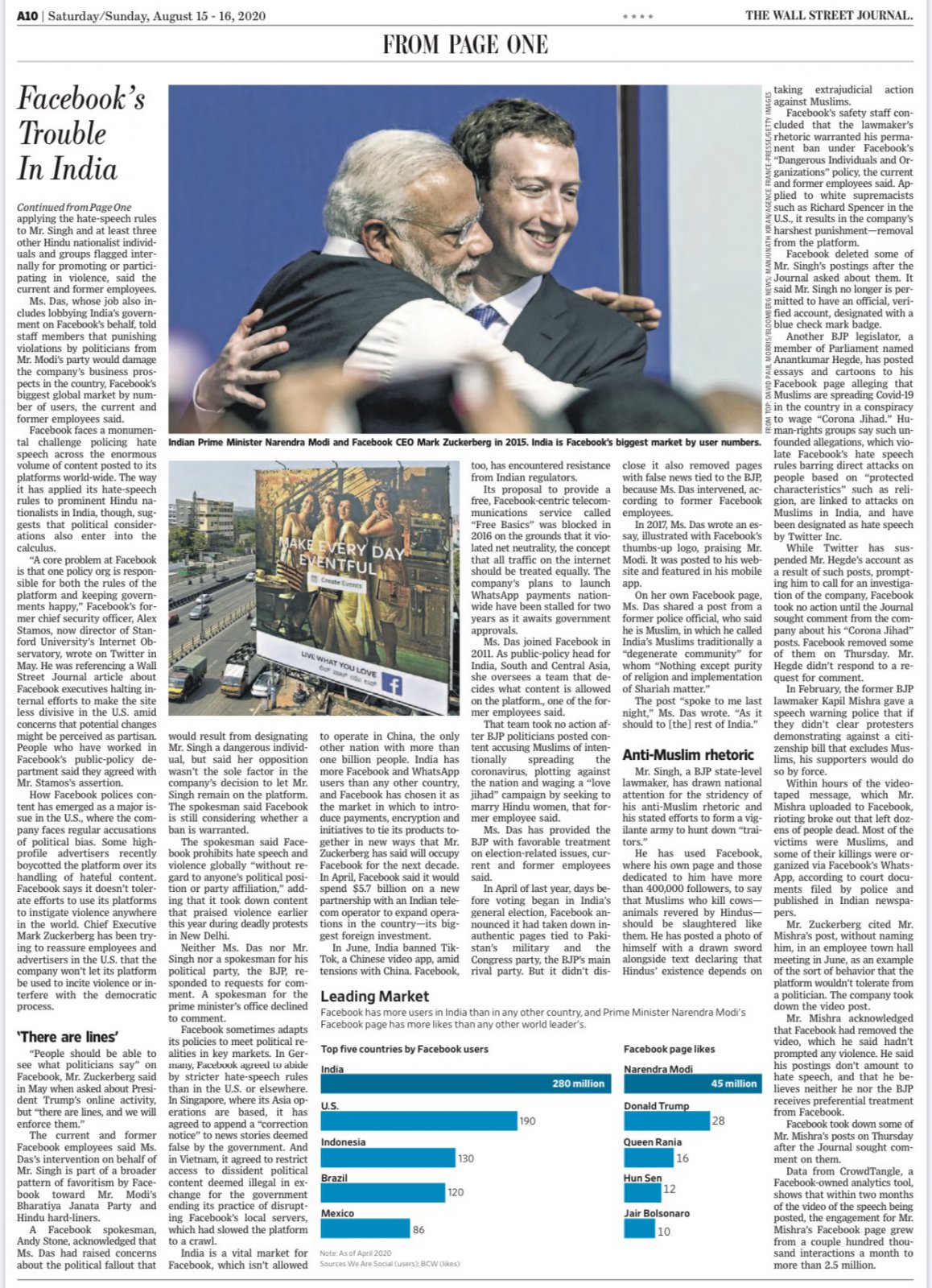 Now, I don't know how many of the users here are also active on Facebook but I want to share my personal experience on related matters from back when I was very active on the platform. As you all know Facebook has a "report" feature but this feature is almost useless. Meaning fb doesn't take actions on many of them specifically with regard to hate speeches in India. As you might have already known, Facebook India is filled with hate speeches mainly against Muslims (fyi I'm not a Muslim) and most of these communal hate/propaganda originate from pro-Modi/BJP/Hindutva pages with hundreds and thousands of likes and followers. Anyway, I used to report these posts and comments but none of them were ever removed. Not a single one. Some hours/days after I reported them I would get an alert which says something like "Thank you for your report. The post doesn't violate fb's policies." I would go "WTF?? How the hell do they not violate fb policies??" I always thought it was strange and often wondered if they were aligned with the BJP govt here. Of course I didn't have any proof and I also don't work for FB. But the WSJ did it's research and has finally given us something.
Not only against communal hate, Facebook also doesn't take action against threats including rape threats to women. I'm sure that the users who reported these posts like I did will also confirm this.
I first came to know about the FB-Modi/BJP link via Saket Gokhale's tweet here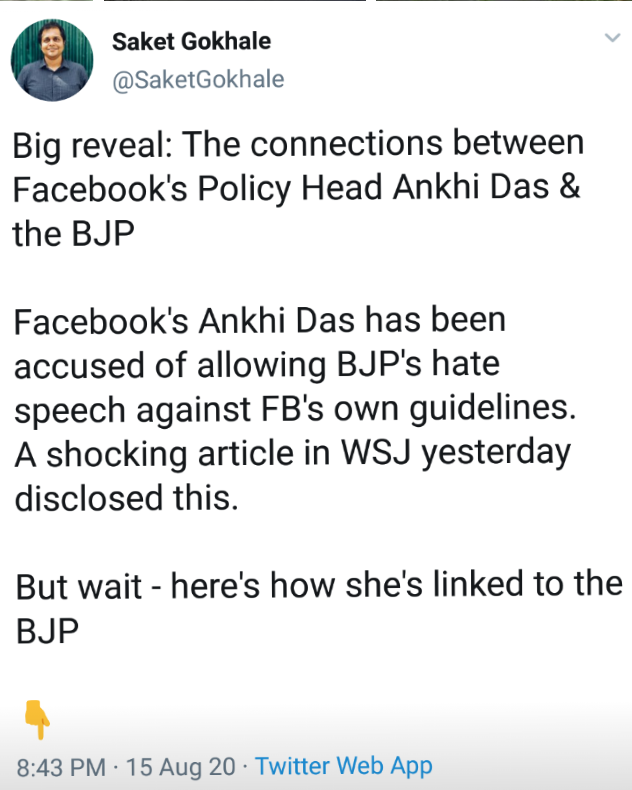 Last but not the least, listen to Sasha Baron Cohen speak about Facebook.