My first custom loop! Plenty of things I'd change in hindsight, but it'll do for now. System was built with regard to function, not form and cohesion. GPU temps have dropped 20+ C on load (hefty undervolt on air vs minor undervolt + decent overclock on water) and boosts much higher, but the main benefit comes from how quiet the system is under gaming and mining load. Rad fans are sensitive to GPU temps which is sub-optimal, but I wasn't able to source a coolant temp sensor. I was able to build in a drain port which can be accesed from the other side.
The Noctua A12x25, NZXT led strip and fan+rgb hub, 970 Evo Plus, and GPU water block were bought off TE. GPU was bought off hardwareswap on Reddit. I bought a 240mm rad off TE as well, but because I'm an idiot, I used screws that were too long and ended up piercing the rad channels. I bought a Bykski rad off MD Computers (shout out to them for stocking custom loop components and shipping stuff out fast) because it was the cheapest one I could find. Couldn't find 20mm screws so just took a dremel to the 30mm ones that came with the rad.
Enlightening (read: frustrating) build all in all. Also, lighting is just for show. I find it distracting and run my system blacked out generally. Next assignment, making my own PSU cables!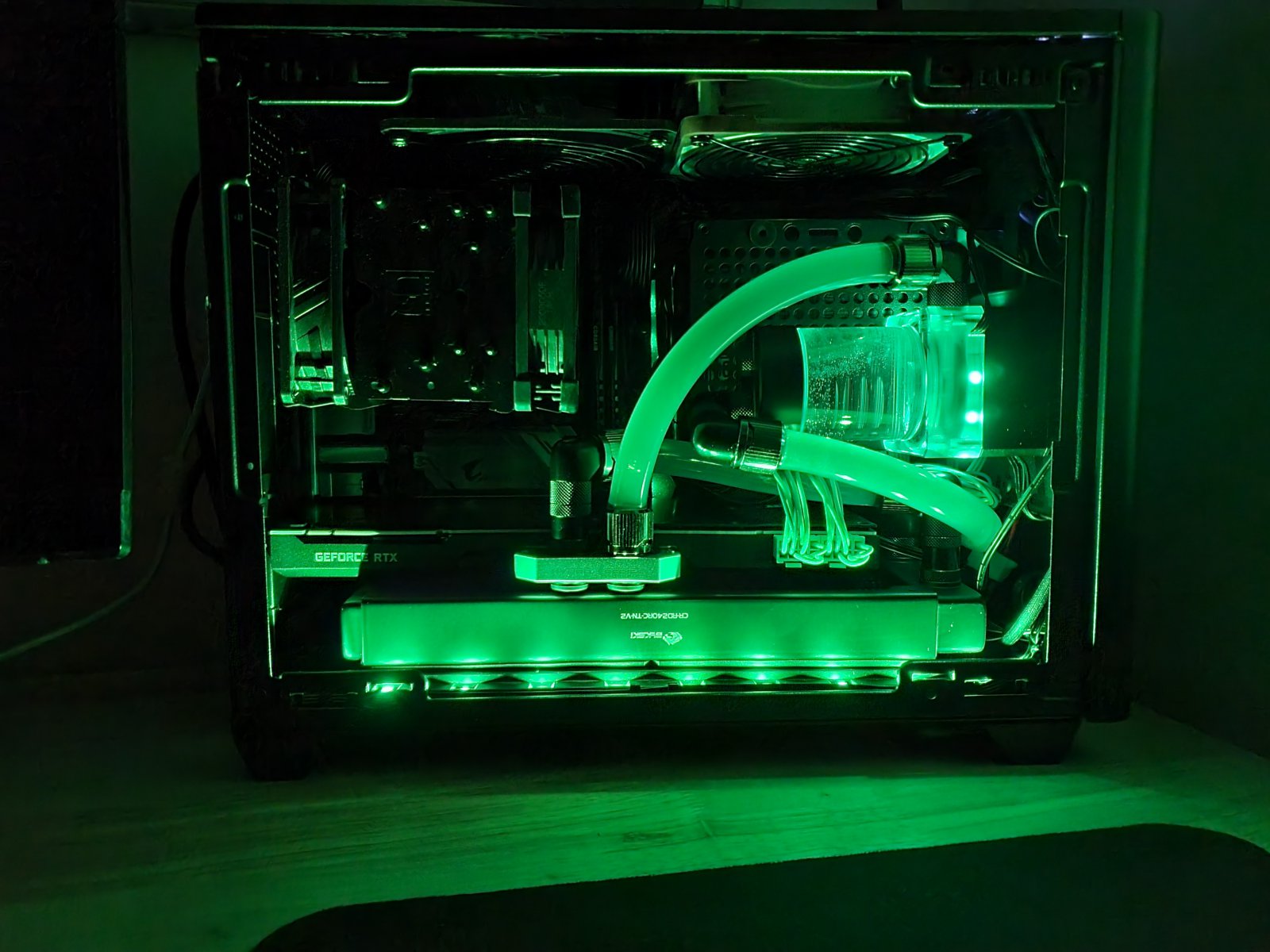 Last edited: