For Sale !
Expected Price: Rs 55000/-

Rs. 40000/-
Source and Time of Purchase: Received brand new RMA'd from Intel
Reason for Sale: Need some cash
RMA/Servicing history: RMA'd Serviced 1 times. got this as replacement
Product Condition: Seal Pack Brand New.
Purchase Invoice Available: No
Company official Indian warranty valid/Remaining Warranty period: Yes | 36 Months
Accessories Included: Original box, manual.
Product Location: Mumbai.
Preferred Courier: DTDC Couriers
Payment Options: Cash, Bank transfer.
Lowballers & dealers please excuse! All possible negotiations over PM only.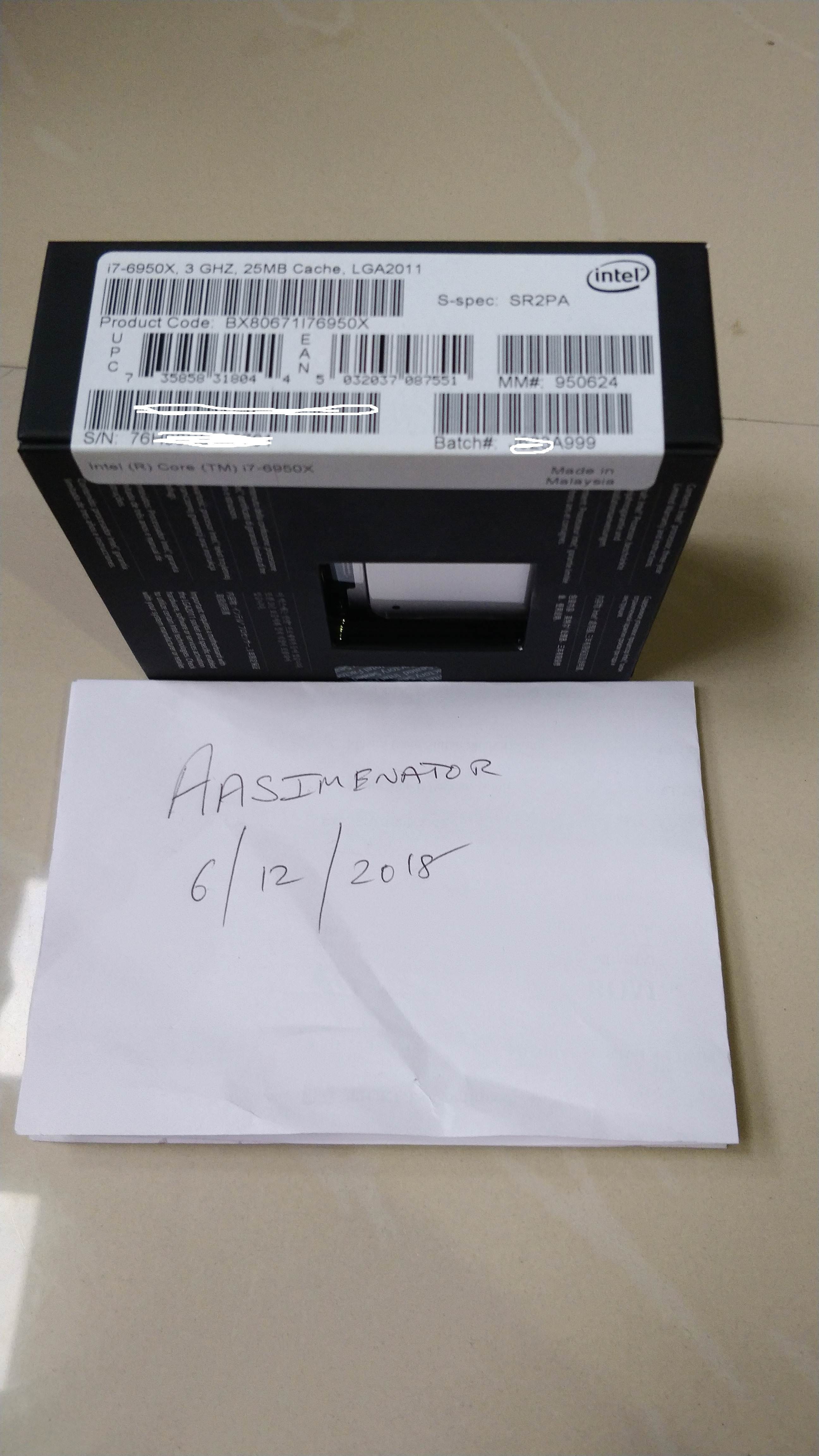 [DOUBLEPOST=1528878150][/DOUBLEPOST]
Combo Offer 1
INTEL 6950X + ASUS X99 WS/IMPI = Rs. 80000/-
Combo Offer 2
INTEL 6950X + G.Skill Ares DDR4 32Gb = Rs. 80000/-
Combo Offer 3
INTEL 6950X + ASUS X99 WS/IMPI + G.Skill Ares DDR4 32Gb = Rs. 110000/-
Last edited: