Up for sale a few PS3 games.
1) Uncharted Drakes Fortune - 1100-----

SOLD
Mint condition , just 3 months old copy , never played it after finishing it once. , One of the best games on the PS3
2) Virtua Tennis 09 (PS3) - 2000 -----

SOLD
Just 5 days old copy , as good as new.
3) Far Cry 2 [PS3] (Jewel Case - Promo Copy) - 1200 -----

SOLD
This version does not comes with any manual , works just like retail copy on both Single player and Multilayer , just download the newly released patch 1.04 from PSN.Mint condition , comes in a jewel case.
4) Motostorm Pacific Rift (PS3) - 1600 -----

SOLD
Just 1 month old copy , straight out of the PS3 80GB bundle , as good as new , only played 4-5 hours in total.
5) GT5 Prologue - 1000--------

SOLD
Mint condition , no scratches.
Free Shipping
All the PS3 games are in PERFECT shape and have never been lent out. They have only been used in my PS3 by me, No scratches, and no damage has been inflicted on the Discs, or even the packaging.
Please do not crap the thread or lowball. All queries will be addressed by PM.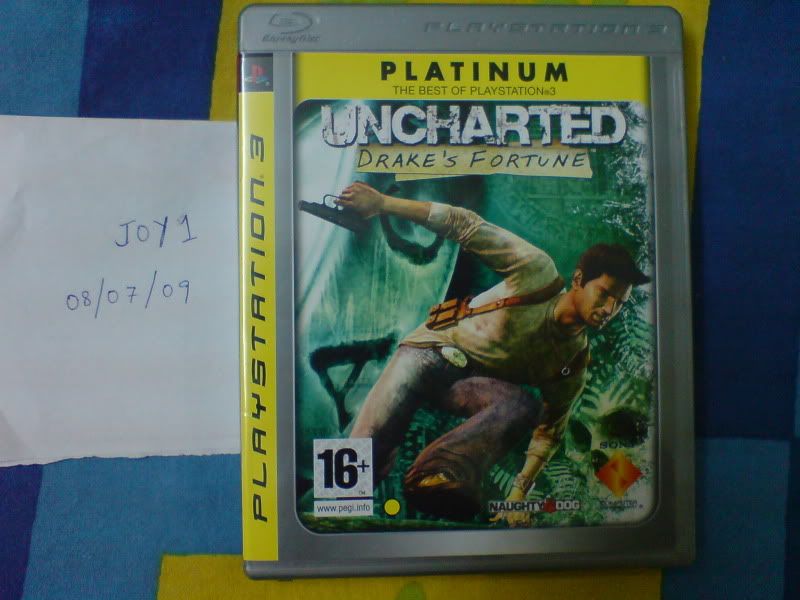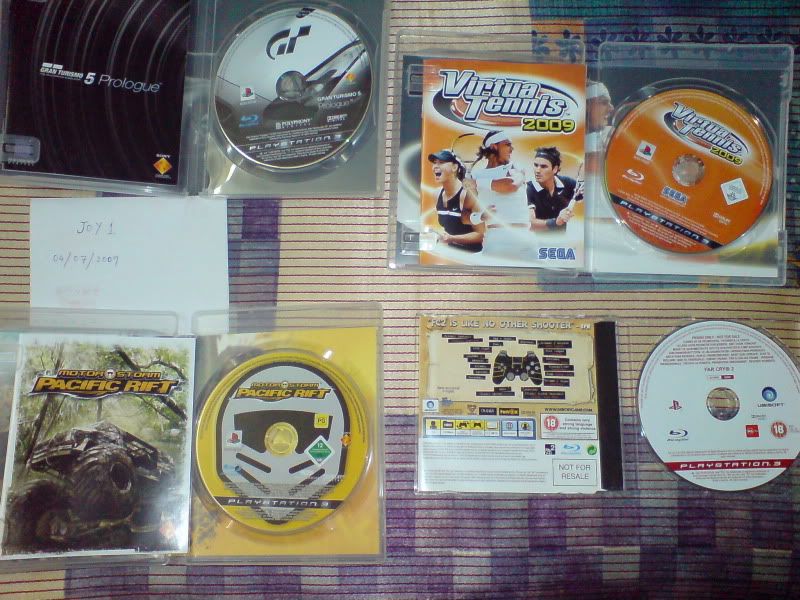 Joy