Hello Experts,
As the title said, Just recently I encounter there is a feature silently remove from the Google Maps App which I going to describe below with pictures so that you get clear idea.
I tested this feature in my Android (Samy G.Grand)as well as iOS (Ipad 4) and it is not there.
Earlier (2 years ago) I create maps like this in my Computer browser after 'Log In' to the Google Account.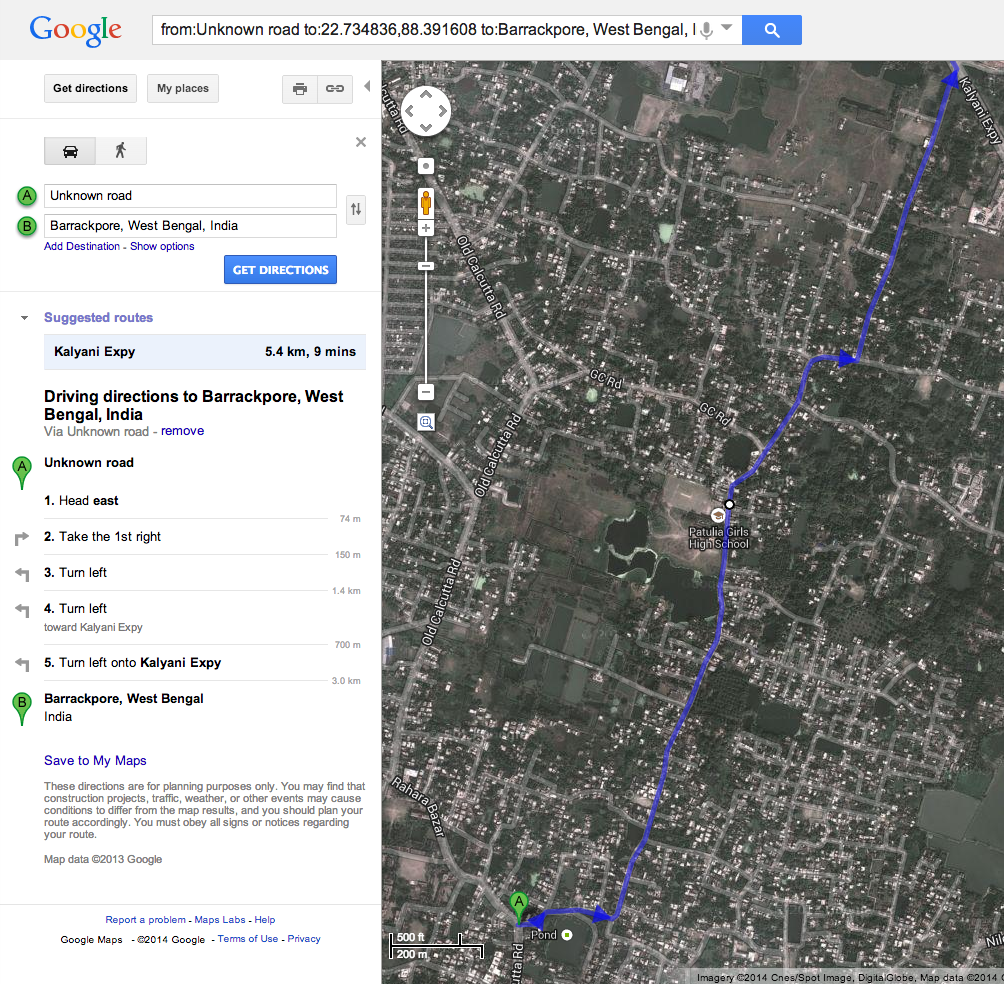 And
it is instantly available ON ROAD when I open G Maps at the mobile and 'Log In' to the same account from the mobile device.
I clearly remember it is under the
'My Maps'
Option / Popup Menu and I choose my desired one among all older maps I created. Sometimes (after a new version release) it is deep buried under 1or 2 stage but it is always there somewhere.
But now where is this feature ?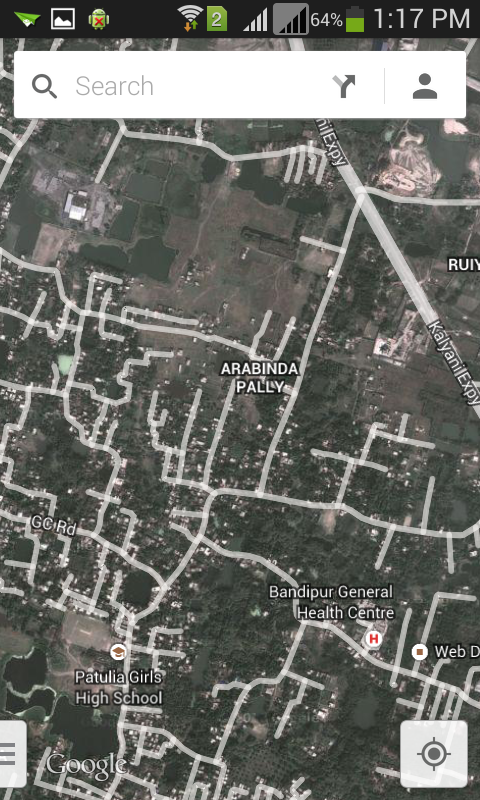 After opening the menu
3rd stage digging the menu
And the Mpas History Shows nothing but the Maps / Area I browsed in that mobile device in the previous session.
To prove my point I used this system since year 2009 , then back it was Nokia N82 Symbian phone with Gmaps installed after that it was Galaxy Y 5360.
Here is proof : The first map I create to pinpoint a location in 2009.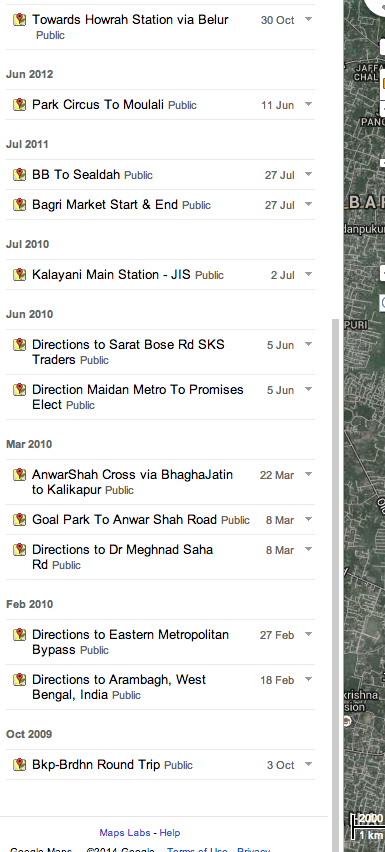 Tried to search Google / read there help file and send feedback to them but no use, I post this thread here as if any one find any solution/alternate way as I see many Android expert out there.
Last edited: