Selling used Samsung Evo 850 250GB SATA SSD. The product is in great condition and works flawlessly. I have attached some test screenshots herewith.
Please be mindful from what I have heard Samsung does not give warranty on SSD without a bill and I seem to have lost the bill as house is undergoing renovation. Hence, warranty is not valid on the SSD.
If any questions please ask.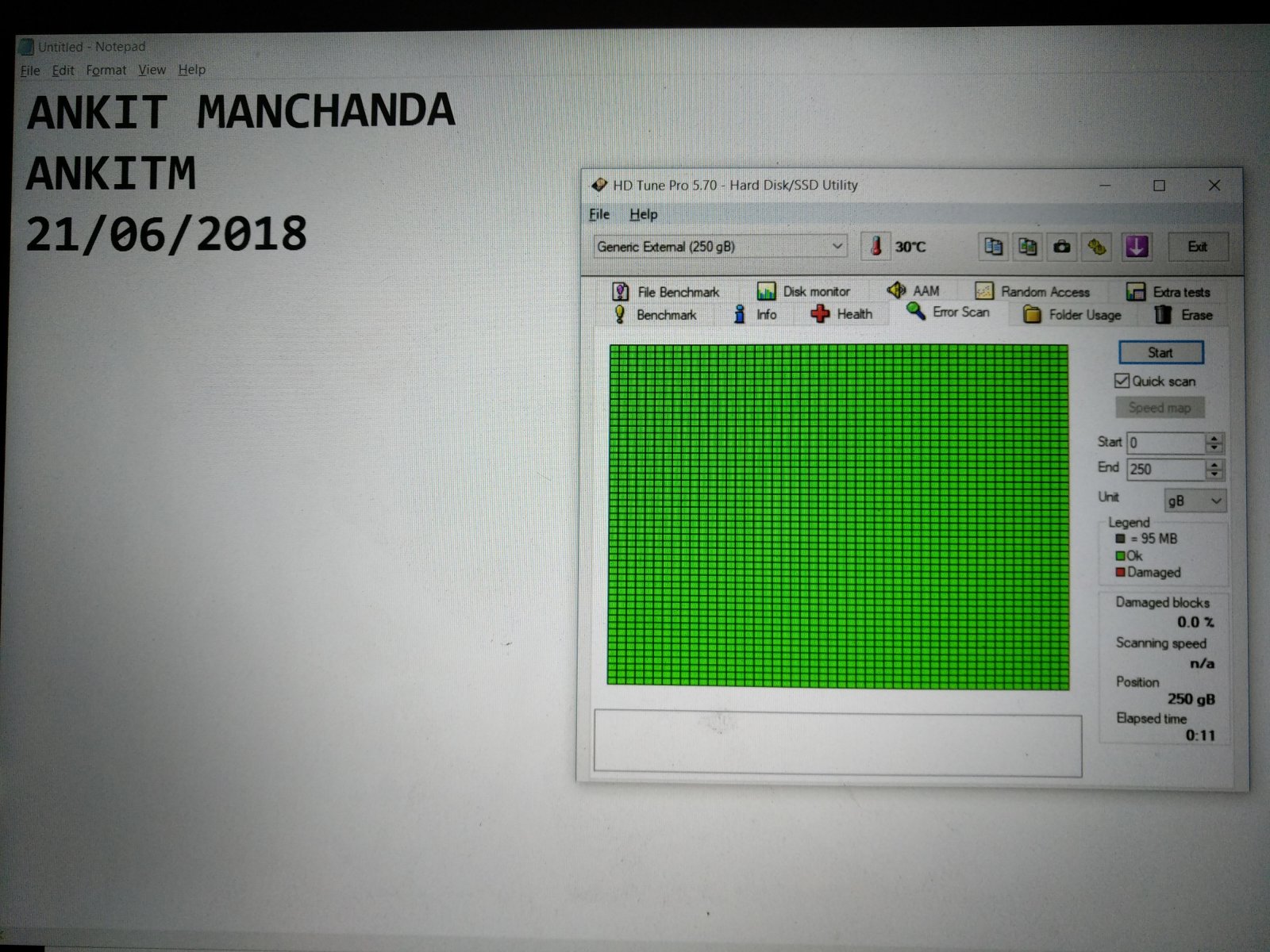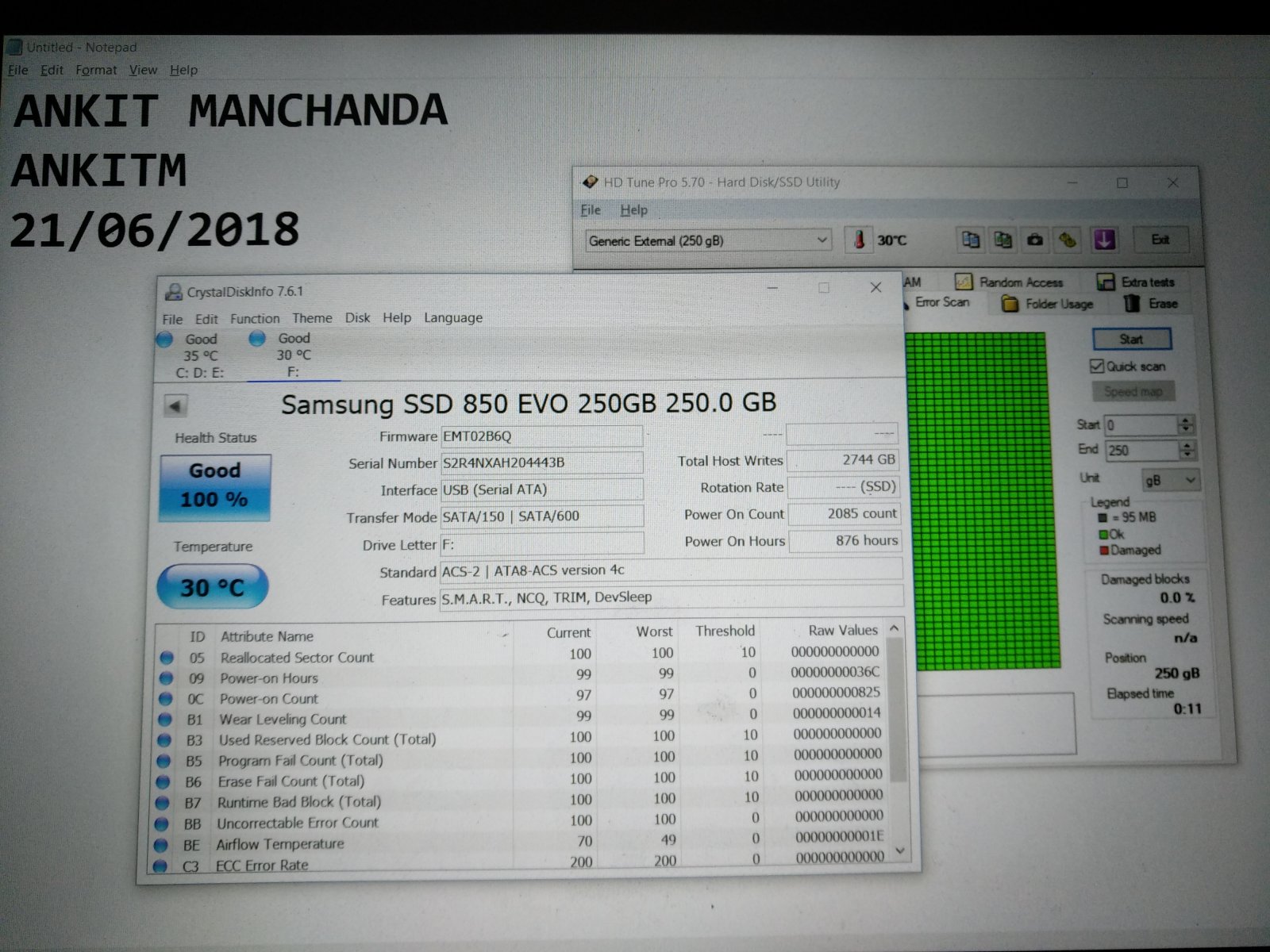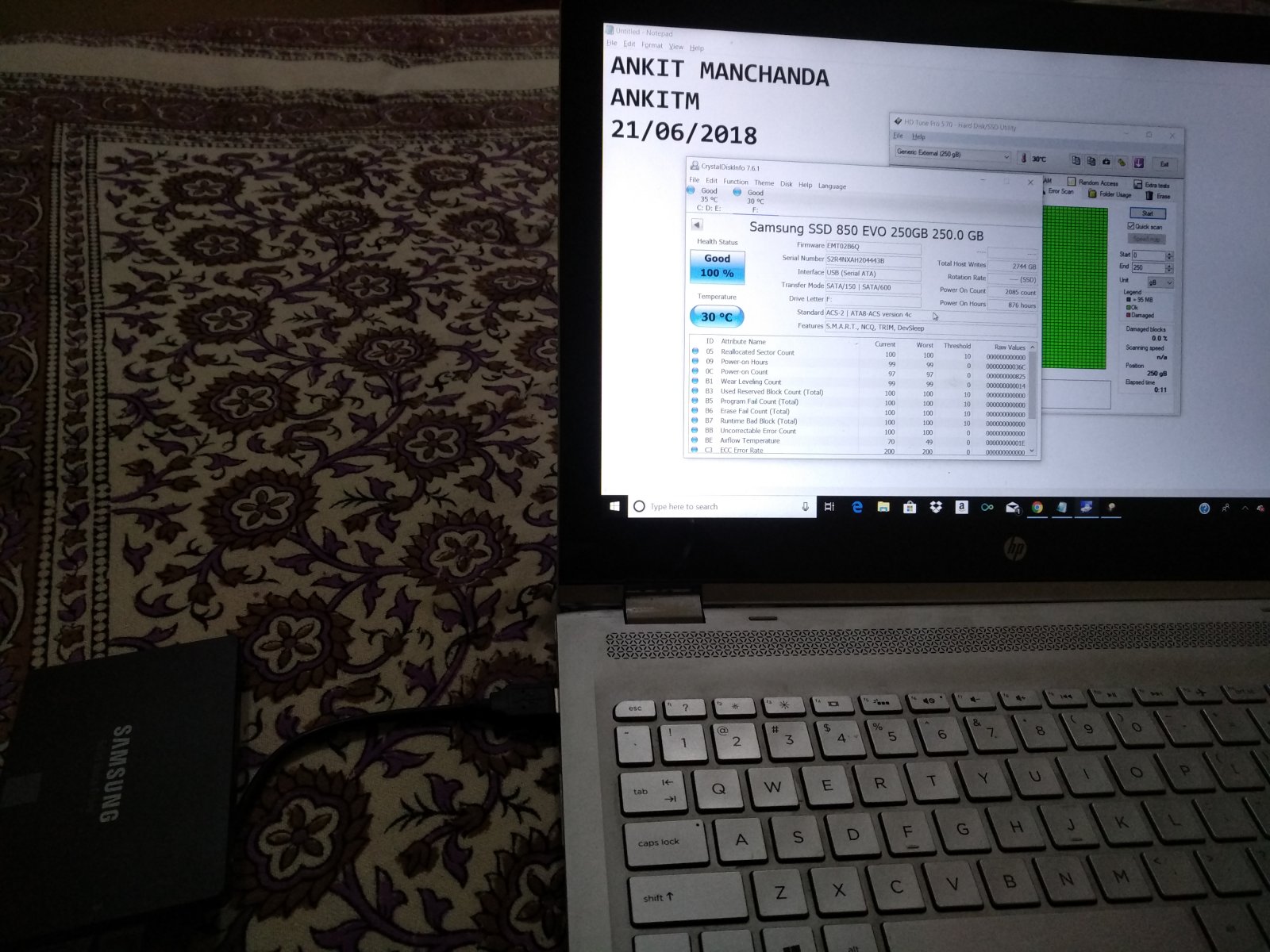 [DOUBLEPOST=1529656271][/DOUBLEPOST]bump
Last edited: