Product Name
- Samsung SSDs
Warranty remaining
- 1 year Seller Warranty from the date of your purchase.
Price -
970 Evo Plus 1tb - Rs 5000
970 Evo Plus 2tb - Rs 10500
980 Pro 1tb - Rs 7500
870 Evo 1tb - Rs 5000
870 Evo 2tb - 10000
870 Evo 4tb - Rs 20500
Shipping from
- Kolkata for extra Rs 120 flat rate anywhere in India
Description
- All the SSDs will be tested before dispatching for smooth experience. Pictures will be shared in DM of CrystalDiskInfo showing usage & health details of the particular SSD being sent. Also, this will create a record for what is being sent to be able to provide warranty from my side. These wont carry any retail bill/box and will come loose. Packaging will be take care of while shipping.
Local buyers from Kolkata are free to come and pick it up from my place or it can be sent to them via Swiggy Genie or similar service at an additional charge.
***Limited Stock Available.***. If you like the post. Hit the 'Like' Button
If have any questions feel free to ask.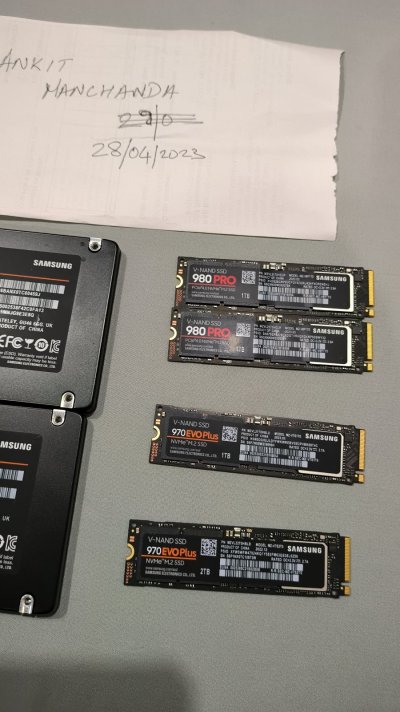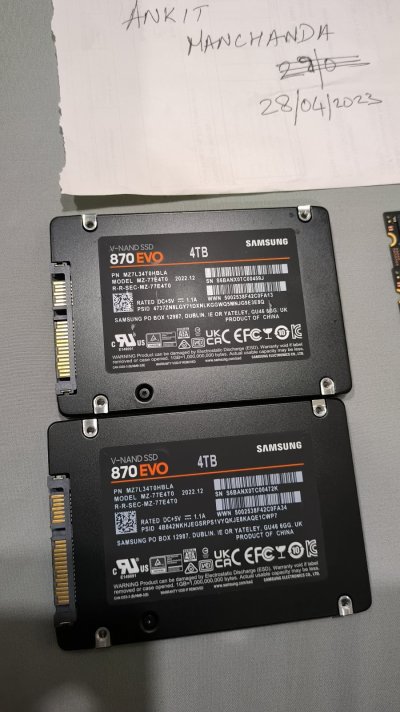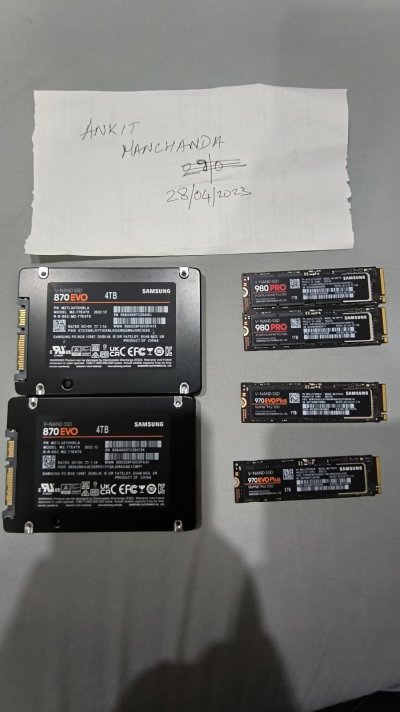 Last edited: