Selling my 12 days old two SanDisk 8GB microSDHC Memory Card ( Class 4 & Class 2) , comes with Bill and 5 Yr. Sandisk Warranty -

2000 including shipping.





Only one Card Left , 1000 Shipped with Original Bill.





Will give a free MicroSD to SD adapter as well.





Reason for Sale

: - Got two 16GB MicroSD cards for my PSP , so don't need these any more.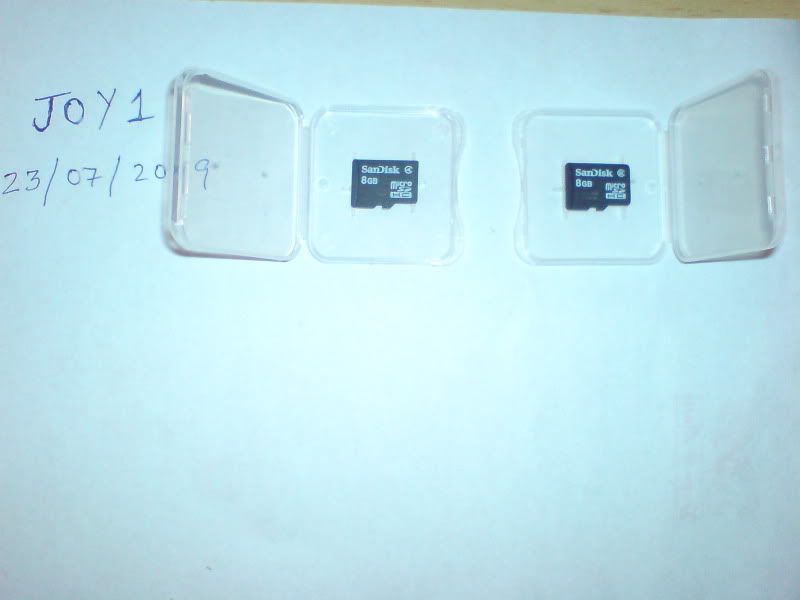 Both the cards are as good as new , can be used together in a PSP with a PhotoFast CR-5400 Dual MicroSD Adapter , which will give you 15GB free space on PSP after format.

Pics attached below showing 15GB in a PSP with the adapter and cards.




A Sandisk 16GB MicroSDHC cost 2800-3000 and 16GB Pro Duo cost 4000 in the market , so anyone looking to have 16GB memory in their PSP , this is great and cheaper option.

You can get the adapter for under 300 Rs. from Ebay.

Here's the link - PhotoFast CR-5400 Dual MicroSD - MS Pro Duo Adaptor PSP - eBay (item 160344936248 end time Jul-27-09 02:08:59 PDT)

Price is not negotiable.