Product Name: Ambrane Power Bank P-1000 (10400mAh)
Expected Price: Rs 1300
Shipping charges: NIL
Manufacturer page URL:http://www.snapdeal.com/product/ambrane-power-bank-p1000-10400mah/1703779364
Reason for Sale: Ordered 2 from Snapdeal back in September 2013. One has been lying around, Package hasnt been opened yet. Order Details image is posted as well.
If Buyer wants, I can open package to check the item or send this as it is packed in original packing.
Product condition: Brand New
Purchase Date: September 2013
Remaining Warranty period: 8 Months
Invoice Available: No
Shipping from: New Delhi
Shipping to: All over India, Local buyer,
Preferred courier: DTDC
Payment options: NEFT/Cash Transfer
Images: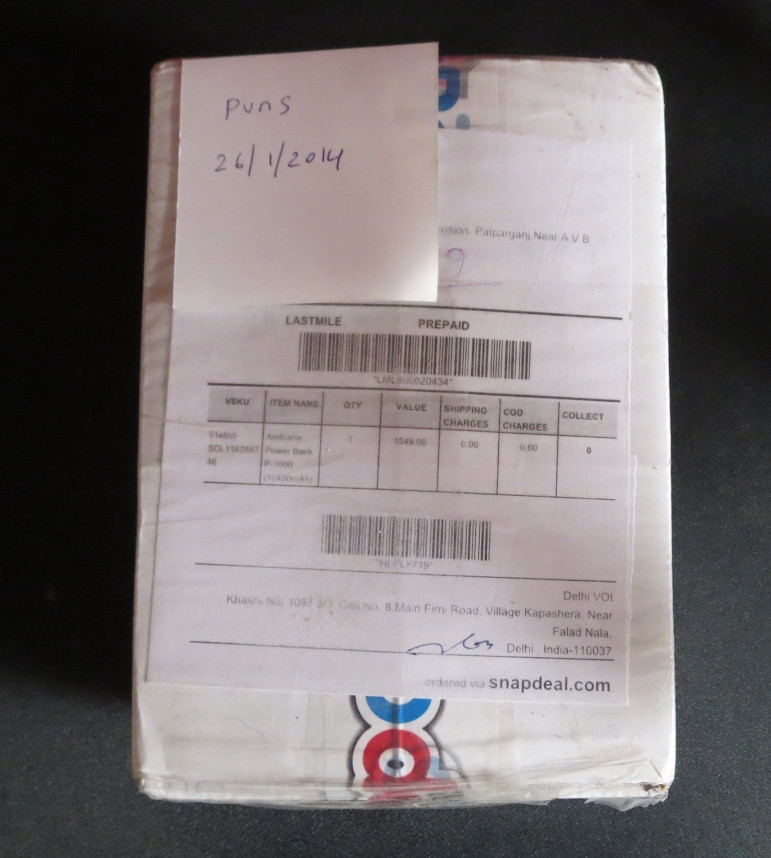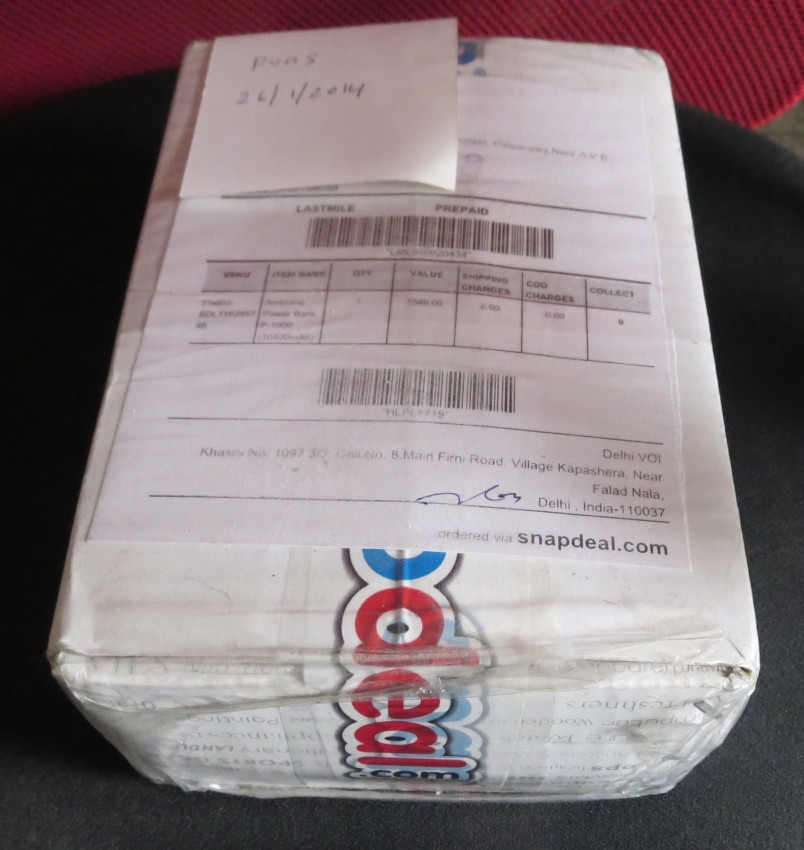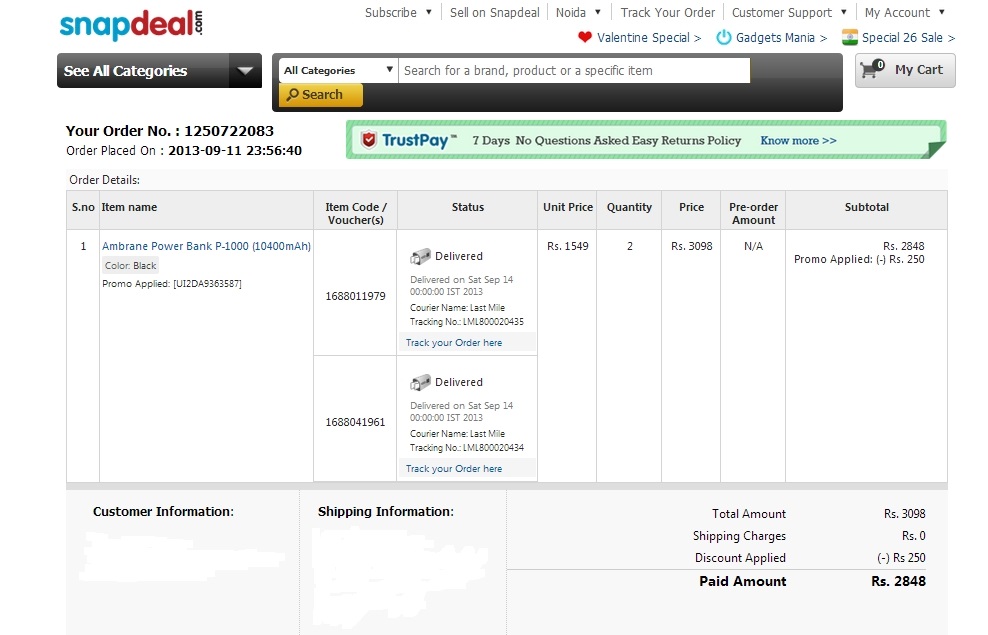 [DOUBLEPOST=1390819938][/DOUBLEPOST]Payment Received.
Item Sold.
Last edited: