Expected Price (Rs)

4780
Shipping from

Trichy, Tamilnadu
Item Condition

4 out of 5
Payment Options

Bank Transfer
Purchase Date

Apr 2, 2017
Shipping Charges

Included in cost
Have you provided two pics?

Yes
Remaining Warranty Period

Nil
Invoice Available?

Yes
Reason for Sale

Moved on to higher capacity.
Product Name:

Seagate Backup Plus 4TB (Blue)


Model No

:

STDR4000302


Expected Price:

Rs. 4780/-


Purchased:

April 2017. Croma Retail (Online).


Power type:

USB powered. (External power NOT required).


Warranty Remaining:

None (Expd. 21 June 2020, verifiable by serial).


Product Condition:

Excellent, Minor cosmetic wear.


Product Location:

Trichy, Tamilnadu


Accessories:

Cable, Documentation and Original Packaging box.


Servicing History:

Nil - Never RMA'ed, never serviced.


Shipping terms:

Securely packed and shipped via DTDC.


Shipping cost:

Nil


Invoice available:

Yes (See attached image).


Reason for sale:

Moved to higher capacity.


Payment Options:

Bank Transfer


Description:

The drive was used as overflow for heavy files once system drives became full. Less than 100 hours of runtime. Product and diagnostics images attached for reference. PM for any further info.

Note:

Can confirm the odd rpm value displayed in the info screenshots as a factory setting out of the box that did not affect performance in any way. Link for reference:

The drive has seen over 6TB of read / write activity as displayed in the screenshots without any issues.

Using Seagate diagnostic utility – Seatools. Have attached the reports for drive info, generic short, shortDST and generic long (10 hour- byte by byte) test scans for reference.

Response on first come first serve basis.

Pls avoid bargaining. If the posted proofs do not convince you of its worth, i don't know what will.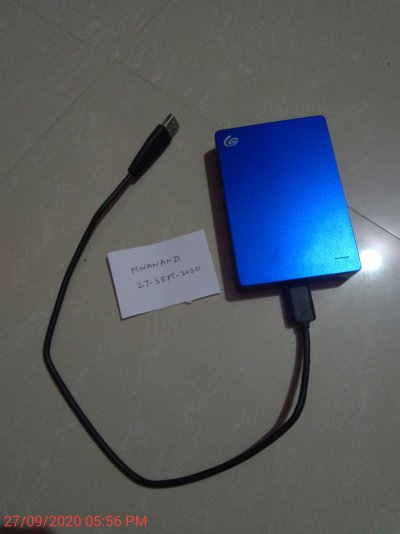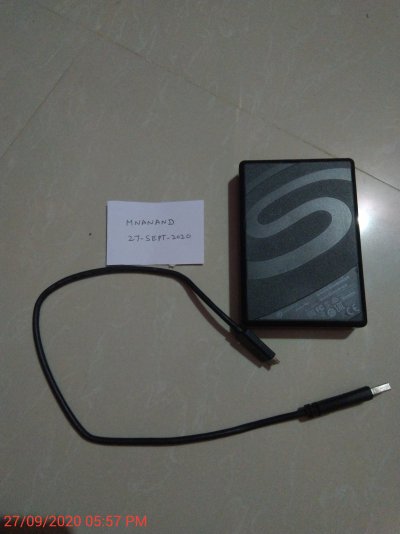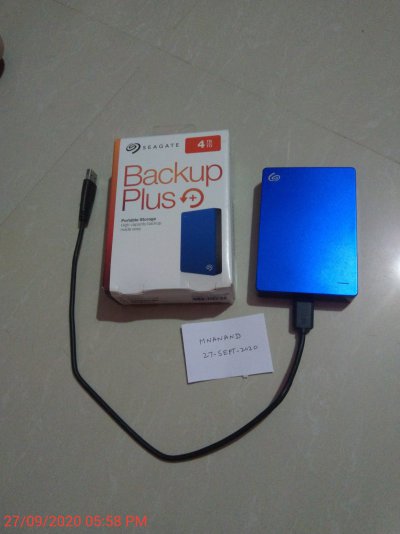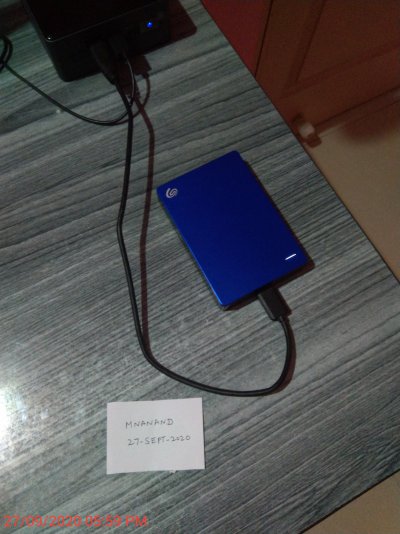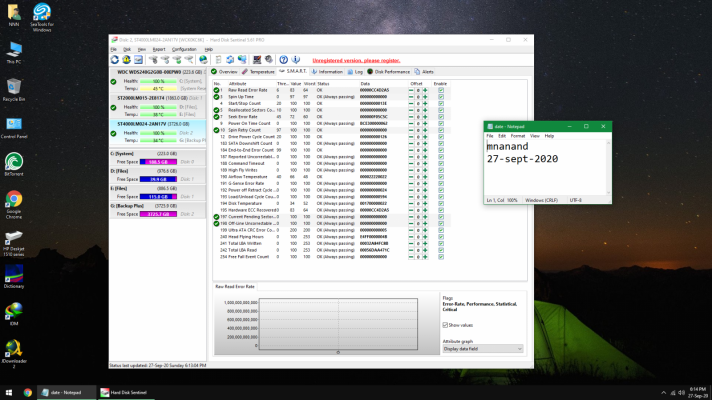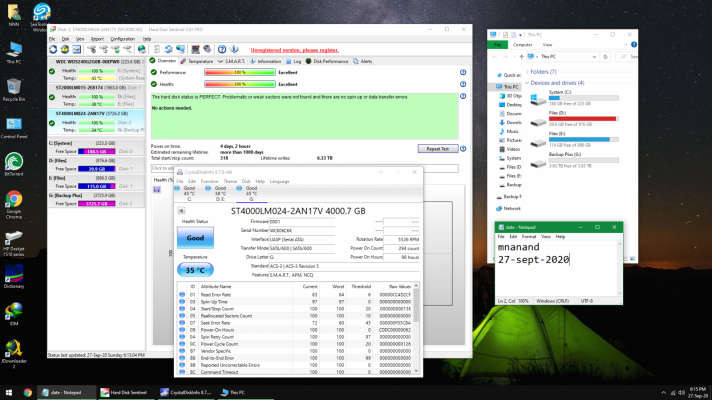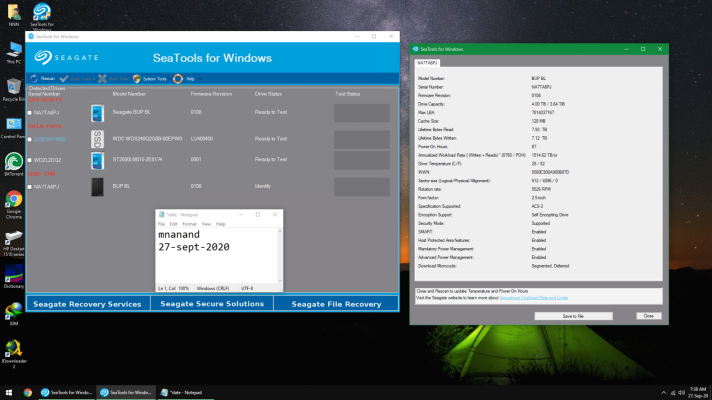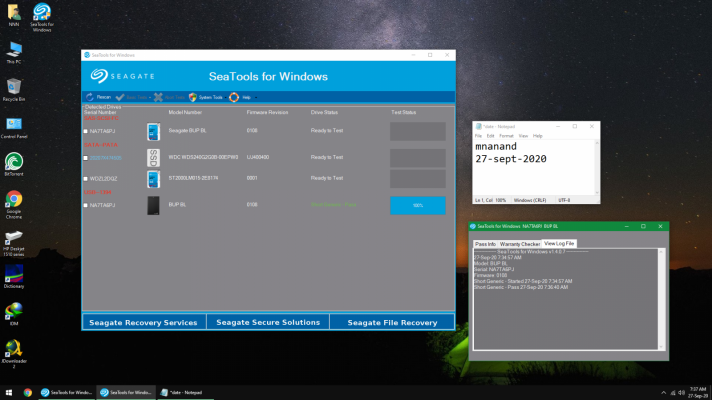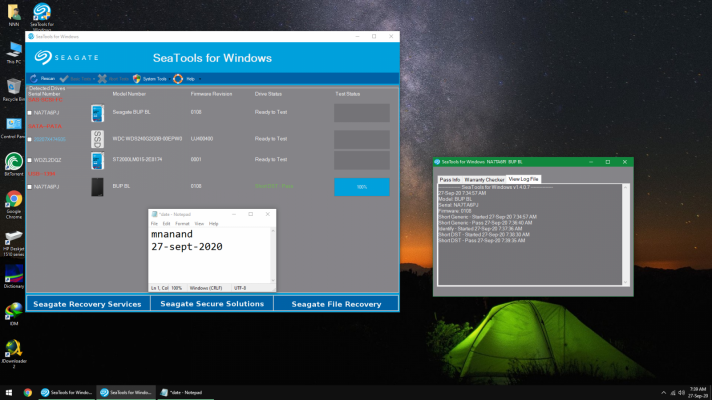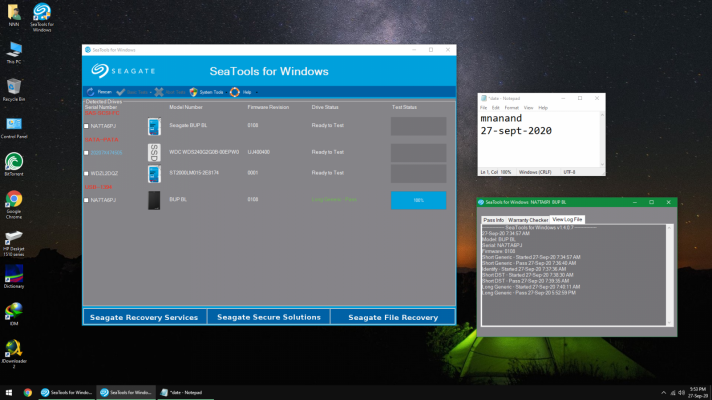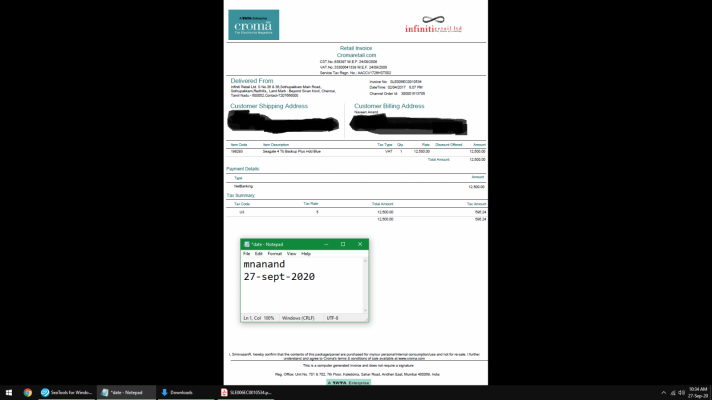 Last edited: