Expected Price (Rs)

4470
Shipping from

Trichy, Tamilnadu.
Item Condition

4 out of 5
Payment Options

Bank Transfer
Purchase Date

Jan 17, 2017
Shipping Charges

Included in cost
Have you provided two pics?

Yes
Remaining Warranty Period

Nil
Invoice Available?

No
Reason for Sale

Moved on to another player.
Product Name & Model:

Sony NW-A25 Hi-Res Walkman


Product Condition

:

Fully functional, Minute cosmetic wear.


Product Location:

Trichy, Tamilnadu


Purchased:

Jan 2017 (Thailand)


Purchased Price:

6000 THB (Thai Baht) (Approx. Rs. 14000)


Model Status:

Arrived in India late 2017, Not being sold as of now.


Power Type:

Internal Rechargeable Battery.


Servicing History:

Nil, never serviced.


Warranty Remaining:

Nil (Foreign Purchase)


Shipping terms:

Securely packed and shipped via DTDC


Shipping cost:

Included (Nil)


Expected Price

: Rs. 4470/-


Reason for sale:

Moved on to another player.


Payment Options:

Bank Transfer. Features:

16GB internal Memory, Contoured Buttons, 5.6cm TFT Screen, audio image and video playback.

Bluetooth, One Touch NFC, Hi Res FLAC support, MicroSD card slot (support up to 64GB).

Drag and drop file transfer, Queue files playback by folder option.

Battery Life: 30hrs (MP3 continuous playback), Battery Charging Time: 4hrs.

Package Contents: Player, Data and charging Cable, Original documentation & Packaging.

(This model purchased abroad did not include bundled headphones or SD card at the time of purchase, they have to be added separately. The purchase invoice was withheld by Thai customs authorities as per procedure.)

https://www.sony.co.in/electronics/...players-nw-nwz-a-series/nw-a25/specifications

Product images attached for reference. PM for any further details or queries.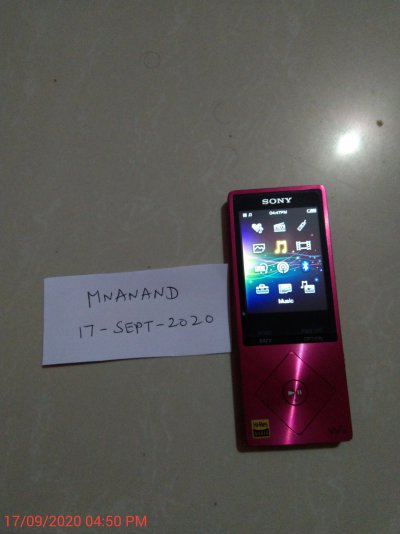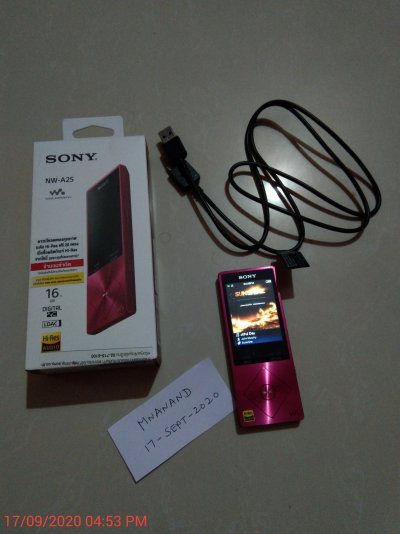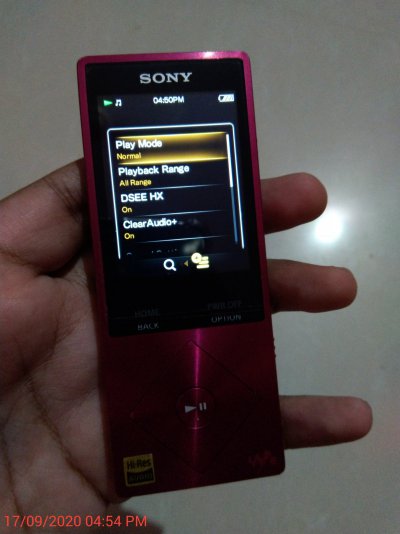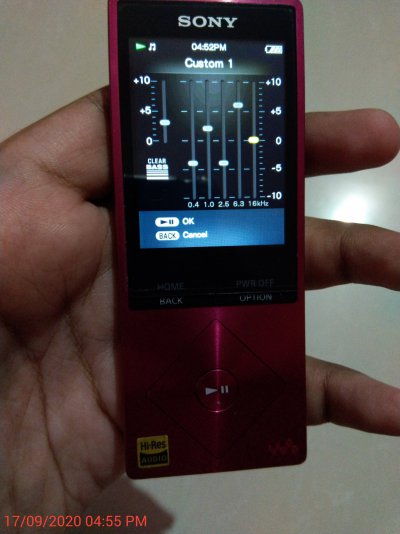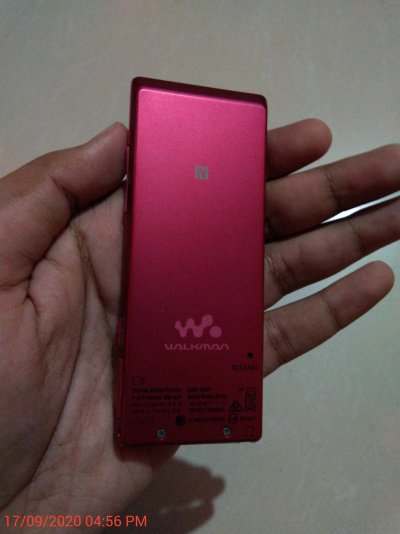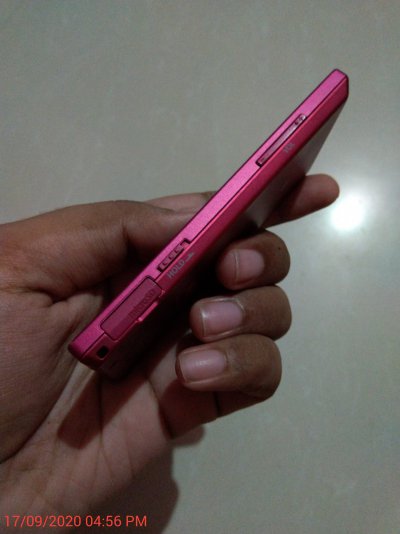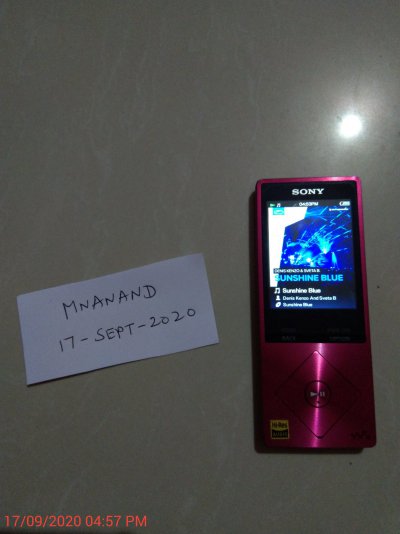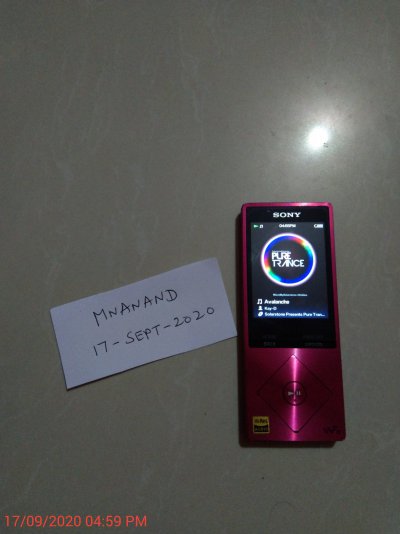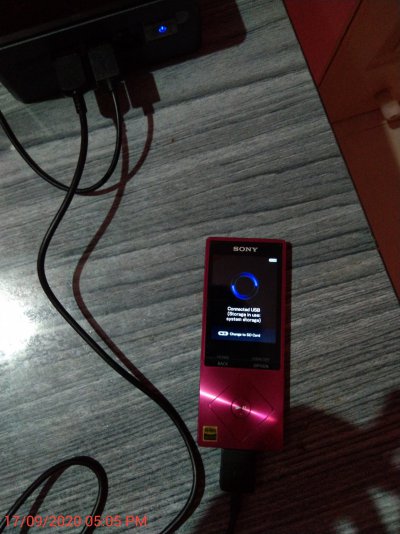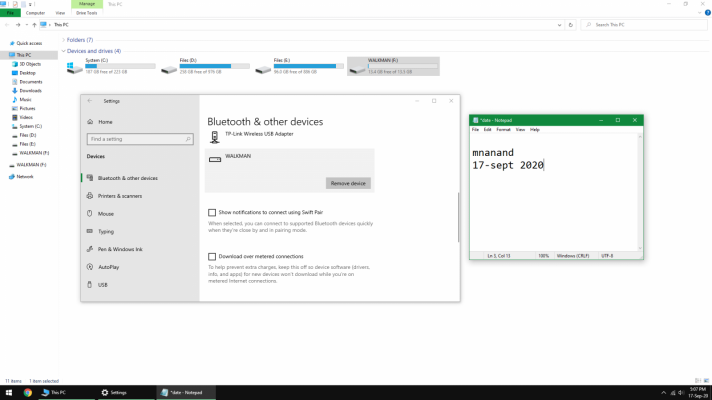 Personal Note
:
I've been meaning to sell this device for a while now. Was intending to visit CEX Webuy stores for exchange, but now am unable to do so because of the pandemic. Though they have a different listed model, i did check with them over phone regarding this product and they estimated its value to be around 4k. Link provided for reference.
Listing the device here for exchange for anybody who will have genuine use for it. I will try and run this thread upto 5-6 bumps. After that I will delete it and reserve it for the store. Genuinely interested buyers: Kindly consider the product at its face value.
Thank you for your interest.
Last edited: