Steam deck is official now.
Its a portable computer with steam OS so you can basically play all your steam games handheld. Specification are pretty impressive too:
APU: 4core/8threads Zen 2 cores + RDNA2 based 2 Tflops iGPU with full support for VRS & RT
Ram: 16 GB LPDDR5
7inch screen (720p)
Storage: 64GB emmc ($399), 256GB NVME SSD($529), 512GB NVME SSD ($649) + micro SD slot
Controller: All regular keys + 4 Back customizable keys + 2 touch pads which are good enough to replace mouse in FPS games(As per reviewer)
It can play all games at medium-high settings smoothly. As per the reviewer there were no issues in playing Death stranding, Doom eternal & Control & they all ran smoothly in his experience.
Honestly, this looks excellent to me. Pricing is a bit on the higher side compared to the competition, but you are essentially getting a full PC with an option to use a USB C dock & connect everything like a regular computer.
Source:
Update: Availability December 2021
Actual specs on steam website: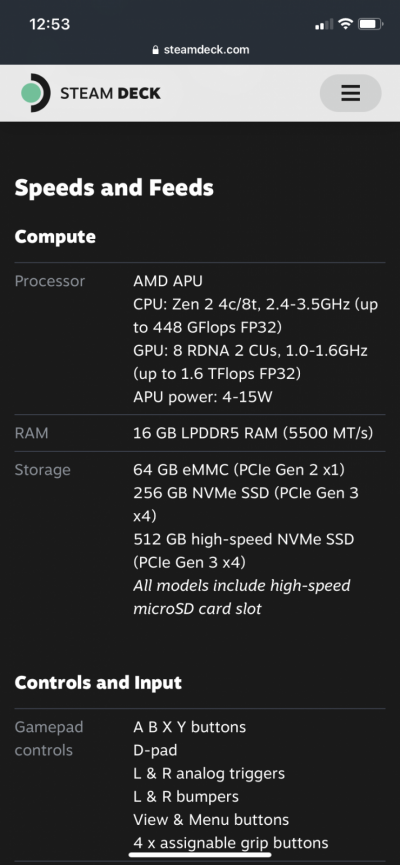 more details:
https://www.steamdeck.com/en/
Last edited: