Recent 2 years GIGABYTE goes forward and aggressive to Mid-High level laptop market.
The part of their Gaming is dominated by the AORUS series, and the part of Creator is dominated by the AERO series.
And the AORUS series recently launched the brand new flagship product–AORUS 17 got the highest exposure.
This time we got the entry models of the AORUS high-level gaming laptop series, named as AORUS 5, AORUS 7 with 15" and 17" design.
The character of this article is the AORUS 7 with a bigger 17" display.
Dimension is 399(W) x 282(D) x29.2(H)mm, weight about 2.5kg.
Actual weight is 2543g, and the detailed model name is AORUS 7 SA.
The thin bezel design makes the appearance smaller than the regular 17" laptop, and slightly larger than the regular 15" one.
The AORUS eagle image Logo in the center of A cover, and the sharp lines on the both sides design increase the speedy style.
This one is positioning in the regular laptops market, so it's a pity that none of these 3 areas equipped some light bar design.
It is smoother when you touch the A side with fingerprint, it will be better if there are some pattern or more colorful light bar.
However, the special design on both side of back vents behind the A side is a plus to the appearance.
Open the AORUS 7, the B side and C side placement design.
The hinge located at both sides of the chassis body, the maximum open angle of the display is around 130 degree.
The assembling quality is solid. Although the case was made by plastic, you won't feel much unstable while opening the display.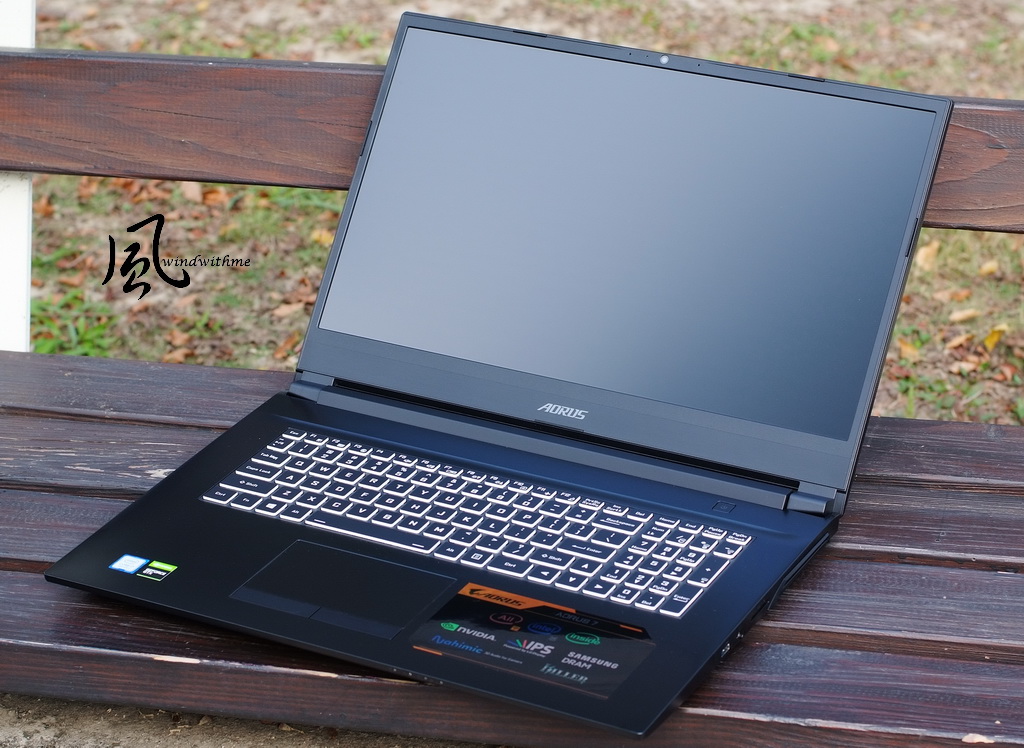 Thin bezel design is the most common feature in the gaming laptops market on 2019, was implemented at the B side.
Three edges of the AORUS 7 display possess 6mm thin bezel.
The webcam placed above the display, it will be more convenient for users.
The 17.3'' LG IPS 4ms anti-glared display owned FHD resolution and 144Hz refresh rate.
Face tracing technology was used in the HD webcam, the smoothness and resolution were both outstanding.
Overview of the C side, there is full-sized keyboard with numpad, and the key travel is 2.0mm.
The keystroke feedback is better than the laptops' keyboard at this price range, but the feedback is still slightly soft overall.
It equipped single-zone 15 colors RGB backlit keyboard, and separated the left and the right key of the touchpad to make more accuracy.
The touchpad area supports Windows® Precision Touchpad technology and have a few touch gestures.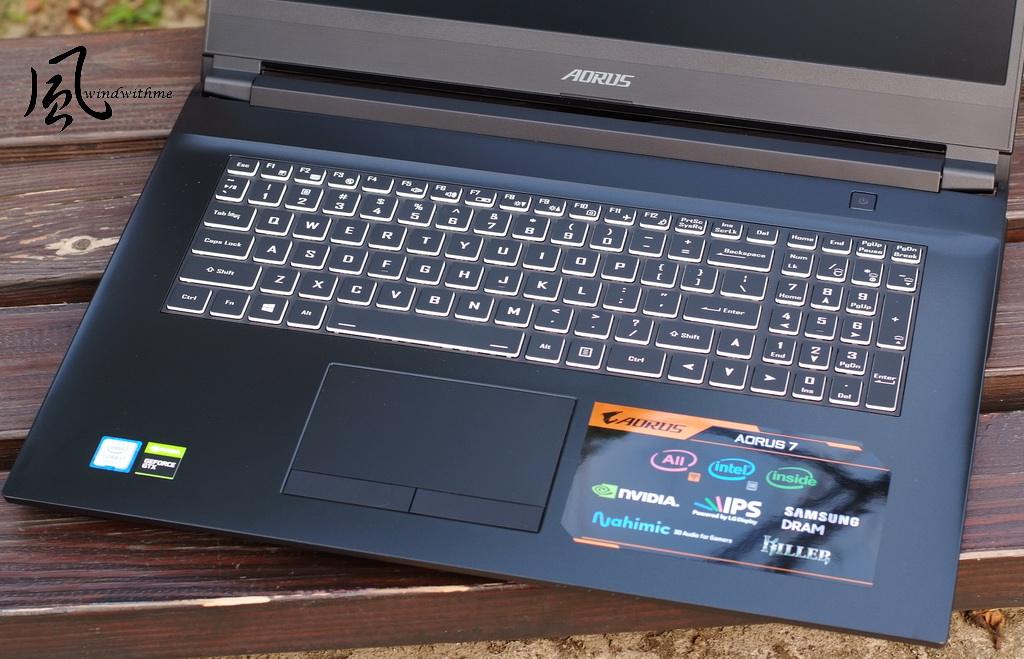 The left side of I/O port
From left side, vent / USB 3.1 Gen1 / USB 2.0 / microphone jack / Earphone jack.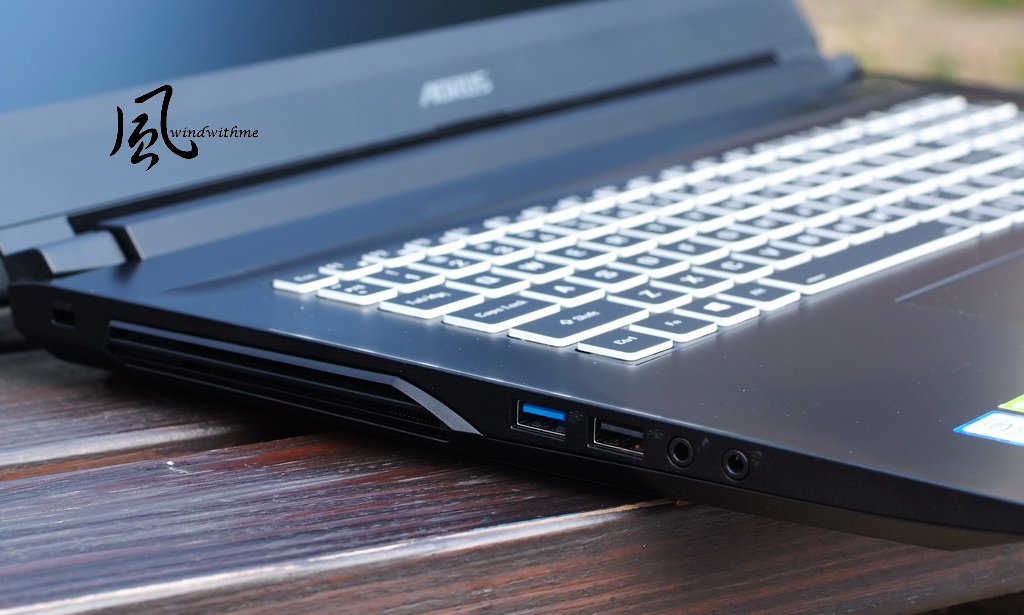 The right side of I/O port
From left side, USB 3.1 Gen2 / MINI DP 1.2 / SD Card reader / vent.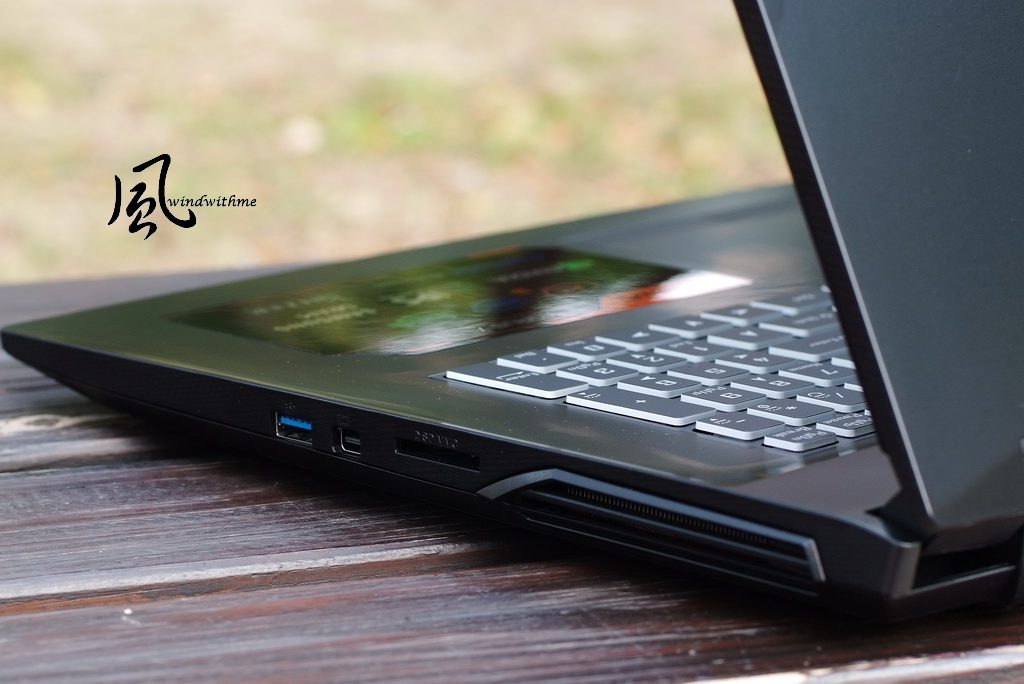 The back side of I/O port
The both right and left side are vents, and USB 3.1 Gen2 Type-C / HDMI 2.0
RJ45 are in the middle of back side. Killer Wireless-AC 1550 LAN chip of RJ45 port.
Here are the accessories be included packaging.
From left, Li Polymer Battery(48.96Wh), warranty card, SD slot protection card, manual, power code and 180W adapter, and the big plus is the small and portable adapter.
In addition, the design of detachable battery has not been seen for several years. Laptops are designed to have a built-in battery for thinness or integration.
There are some troubles for replacement and extra expensive cost at built-in battery for most consumers.
Furthermore, the detachable battery can also provide two for self-use and easy to take it out for gaming or working.
Post automatically merged:
The D side design, the upper right is battery location and vents are mainly in the center.
The both sides below are speaker hole and four yellow lights are in the center, that is in front end of the C side.
AORUS 7 got Control Center 3.0 software, was divided into four main functions:
Power Modes、LED Keyboard、Flexyikey、FAN Speed Control.
LED Keyboard light setup page, built in 15 colors and others detail setting.
Fan speed control setting with power saving, quiet, performance and entertainment modes.
Users could depend on different use environment to set the better fan speed mode.
In terms of entry-level laptops, I give full marks to this fan speed control page for detailed setting.
AORUS 7 equipped with WINDFORCE 2X cooling system and owned large dual fans.
With 3 heatpipes to pump out internal hot air, the actual heat dissipating performance will be tested as below.
Nahimic 3D sound software
Recent years tested many MSI gaming laptop all used this software.
Other gaming laptops have also begun to follow suit, the most dramatic example is AORUS.
The homepage mainly applied four sound stages, with three type to make it richer sound effects.
The microphone page got chat and conference mode, with 3 function to adjust.
Below is AORUS 7 speaker sound experience, this is subjective.
When the speaker is adjusted to maximum volume, it was very loud which means no common problem with the volume is too low.
High frequency: Not too sharp, very rich detail and very high-quality present.
Middle frequency: Overall clear and brilliant, human vocal is a bit thin. There is still much to be desired.
Low frequency: Low frequency drum sound present pretty clean, subwoofer not too turbid. But woofer of bass sound is too weak.
The overall performance of the speaker sound in sound mode is good. However, the sound stage is a bit weak and the mid-bass not rich enough.
As far as the $1,000 to $1,400 price range, this sound quality is still pretty good and worthy.
AORUS 7 equipped with Intel Core i7-9750H, 6 Cores 12 threads, basic clock 2.6Ghz and single core up to 4.5GHz.
Fan Speed default setting is "entertainment", about 2800~4000rpm to test CPU performance.
It would be compared to the data in back parentheses which are Intel Core i7-8750H 2.2~4.2G results.
CPUZ 1.91.0
Single CPU => 475.7 (450.8)
6C12T multi CPU => 3412.9 (3388.2)
Fritz Chess Benchmark => 45.63 / 21901 (43.67 / 20960)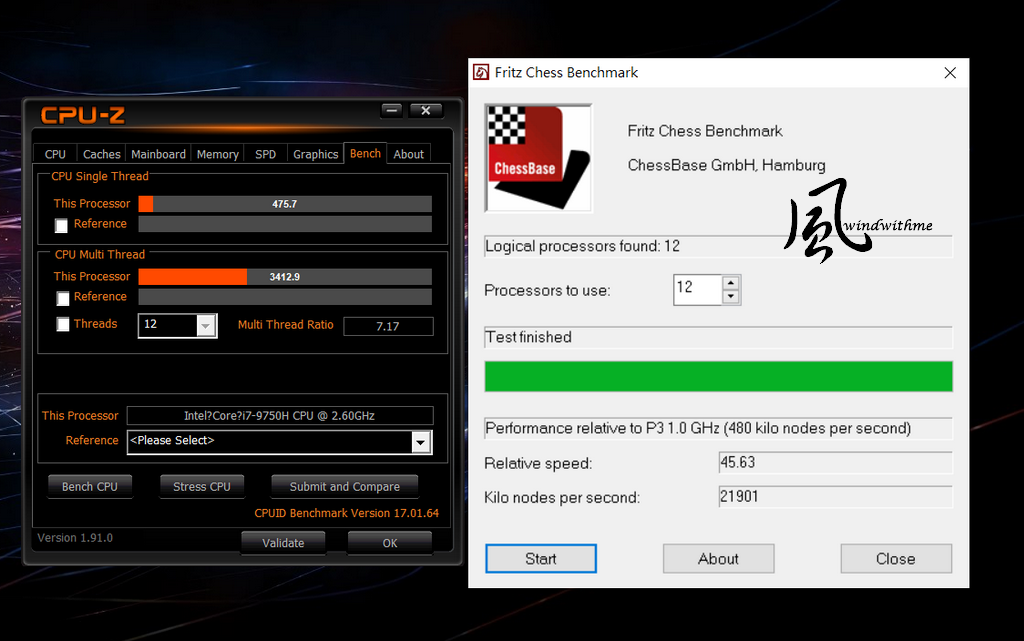 CINEBENCH R15
CPU => 1234 cb (1155 cb)
CPU(Single Core) => 183 cb (167 cb)
CINEBENCH R20.0
CPU => 2840 cb (2556 cb)
CPU(Single Core) => 435 cb (408 cb)
Post automatically merged:
Geekbench 5
Single-Core Score => 1160
Multi-Core Score => 6117
FRYRENDER
Running Time => 2m 52s (3m 07s)
x265 Benchmark 2.1.0 => 43.04FPS (35.8FPS)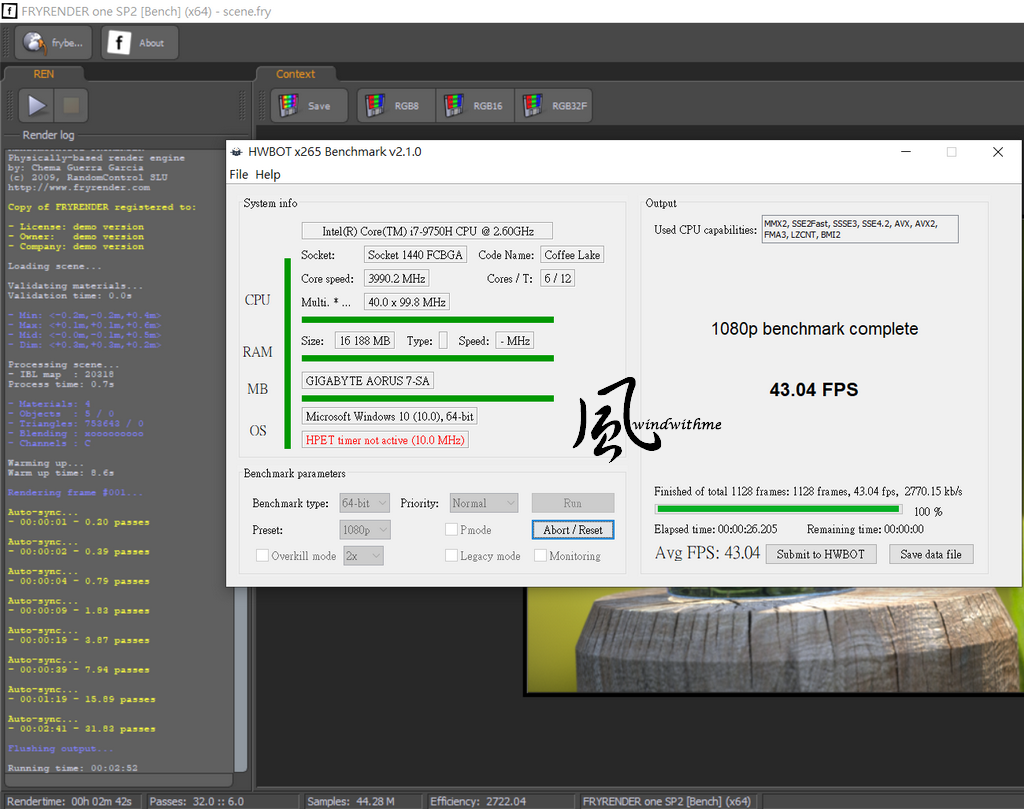 PCMARK => 4568
The speed clock of Intel 9 i7-9750H was 300 to 400MHz higher than the previous Intel i7-8750H.
In summary, the i7-9750H was superior in terms of performance. In addition, the AORUS 7 equips a high-level cooling system.
This is how AORUS 7 CPU test pretty easier to get the high performance and this is an advantage in the entry-level laptops.
DRAM performance test - DDR4 2666
AIDA64 Memory Read - 37492 MB/s
In term of the 9th generation platform with DDR4 2666 dual channel bandwidth, AORUS 7 has achieved high standards performance.
It equipped the higher-priced Samsung DRAM, and it is better for the stable and compatibility of laptops.
The storage system could install up to two M.2 SSDs and one 2.5" SATA storage.
AORUS 7 SA equipped with Intel 760P M.2 PCIe 512G SSD.
SSD test part–CrystalDiskMark
Seq Read - 2972.1 MB/s,Write - 1518.8 MB/s
AS SSD Benchmark – 3042
Seq Read - 2675.17 MB/s,Write - 1378.68 MB/s
4K - 64Thrd Read -882.63 MB/s,Write - 998.86 MB/s
This Intel 760P of read speed up to 3230MB/s, write speed up to 1625MB/s
The price is higher in the SSD market, but also because of the reliable brand and warranty be trusted by consumers.
AORUS 7 equipped with higher quality components even it positioned in the regular level laptops.
Here comes 3D performance test. With GeForce GTX 1660Ti DDR6 standard version.
Will also attached previous tested result of RTX 2060 for comparison.
3DMARK Fire Strike => 13277 (14615)
3DMARK Time Spy => 5670 (6031)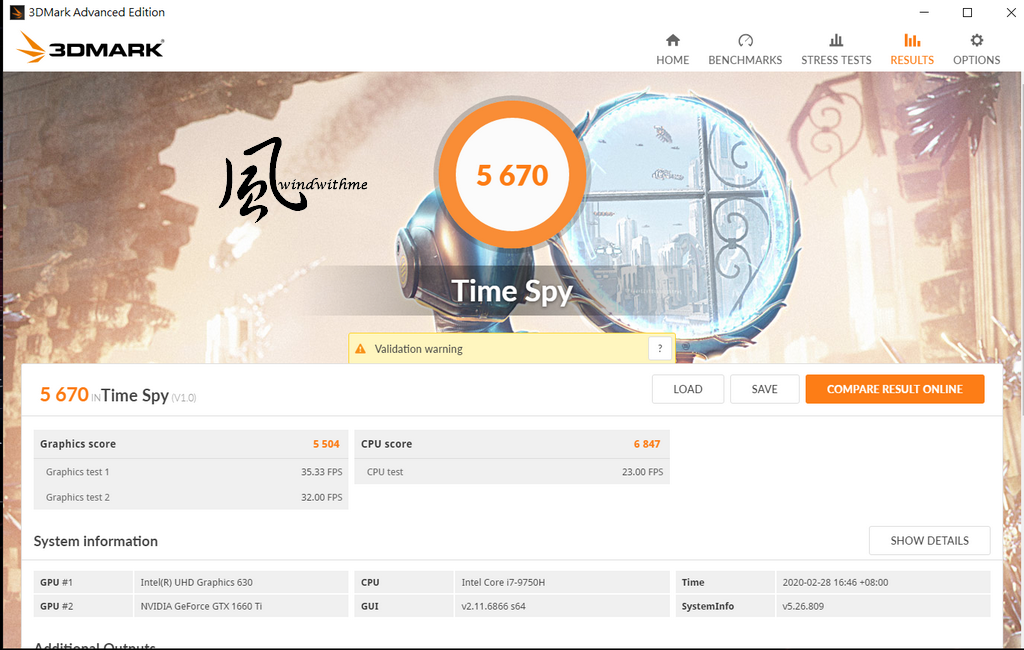 UNIGINE 2
1080P MEDIUM => 10853 (11465)
FINAL FANTASY XIV : Shadowbringers
1920 X 1080 HIGH=> 10518 (14238)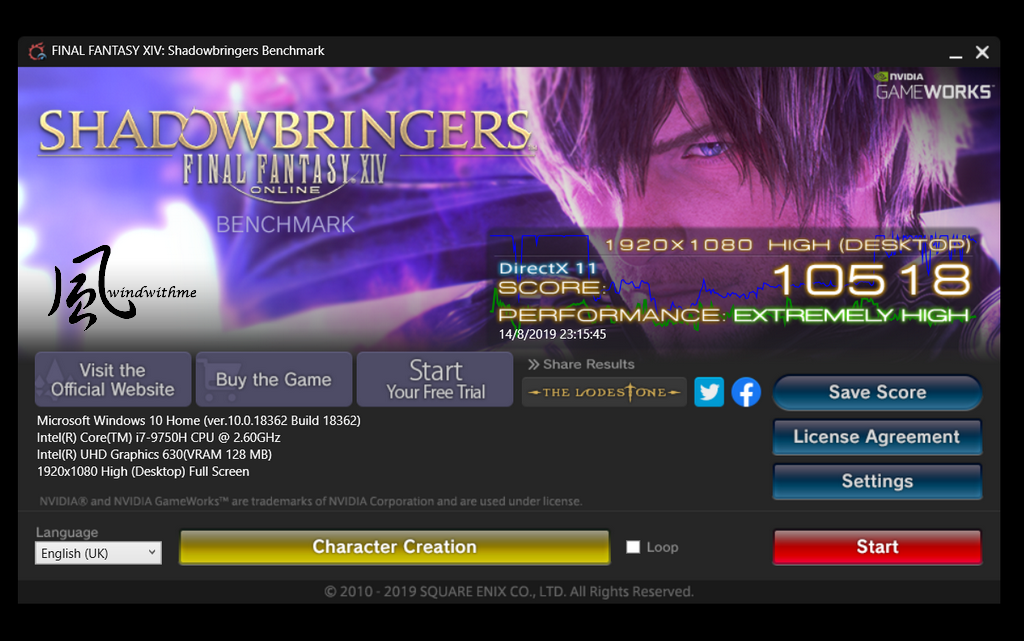 Apex Legends
1920 x 1080, Video setup to highest
Practice mode start theme –127FPS
Post automatically merged:
Battlefield V
1920 x 1080, frame quality: highest
DX12 option, opening theme – 99FPS
RTX 2060 NVIDIA DLSS option, – 89FPS
Monster Hunter: World
1920 x 1080, 3D effect set to highest, opening theme – 50 FFPS (55 FPS)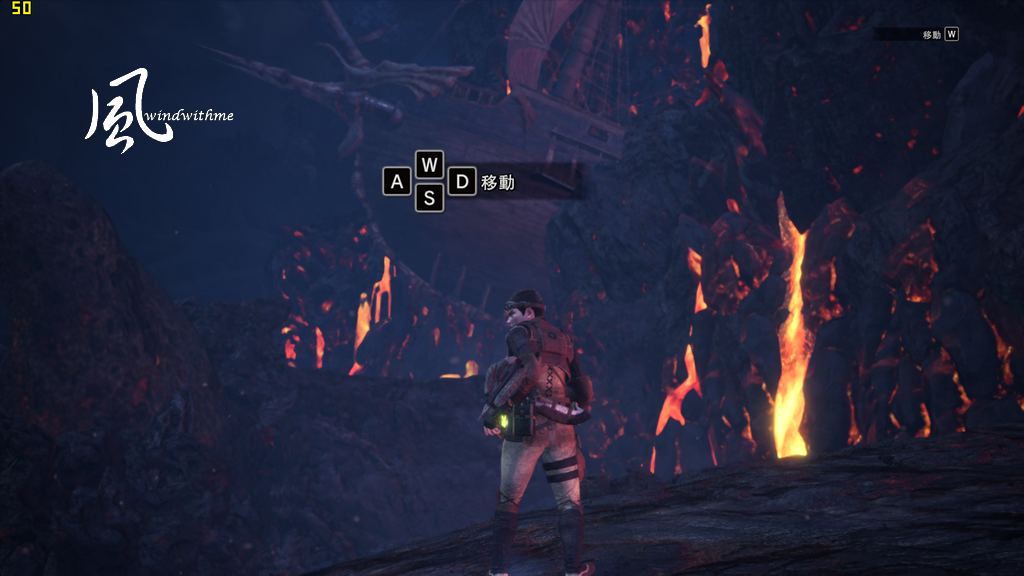 FAR CRY 5
Resolution 1920 x 1080, set 3D effect to very high
Built in benchmark tool – rendering frames 4939 (5088)
opening theme – 75 FFPS
PLAYERUNKNOWN'S BATTLEGROUNDS
1920 x 1080 3D effect set to highest, start character in lobby - 152 FPS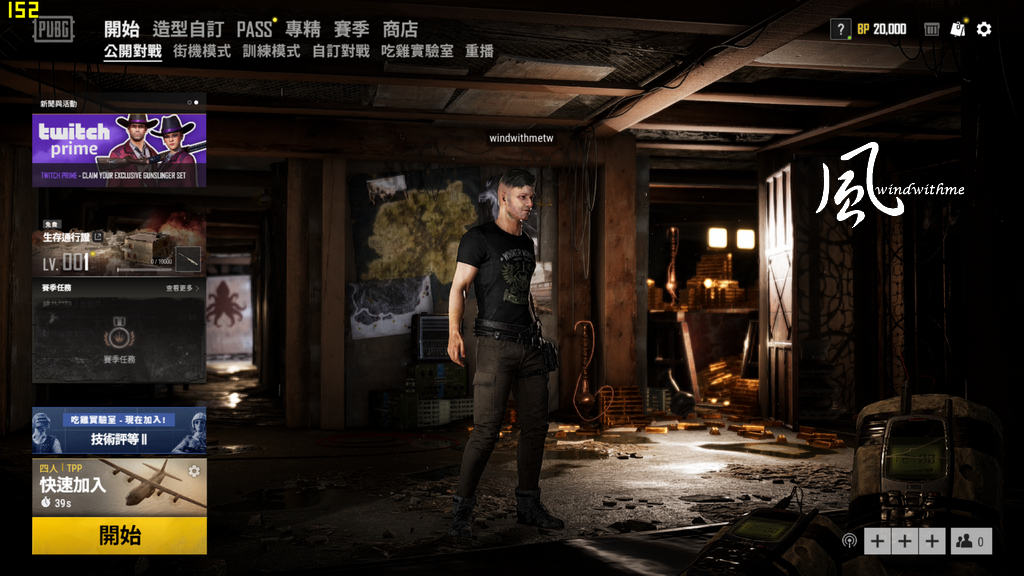 Tom Clancy's The Division 2
1920 x 1080 3D effect set to highest, opening theme – 67 FFPS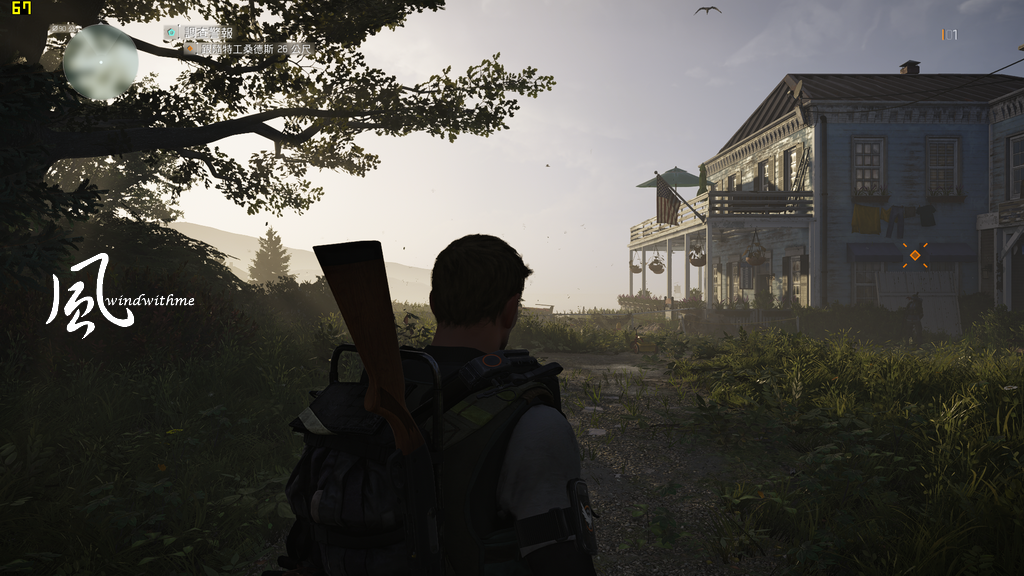 Although RTX 2060 adds ray tracing and DLSS technology, but not many games which supported currently.
Basically, the performance difference between 1660Ti and 2060 in most 3D games is not too big.
However, it can be seen from the above that the 1660Ti performs well in 1080P game resolution.
If the price for a laptop with RTX 2060 is not affordable to you,
A laptop with 1660 Ti, which the price and performance were both decent.
Ambient temp. 24˚C, proceed Intel Core i7 9750H cooling test.
Run the LinX 0.7.1 at full speed, 67~74˚C, maxima up to 91 ˚C.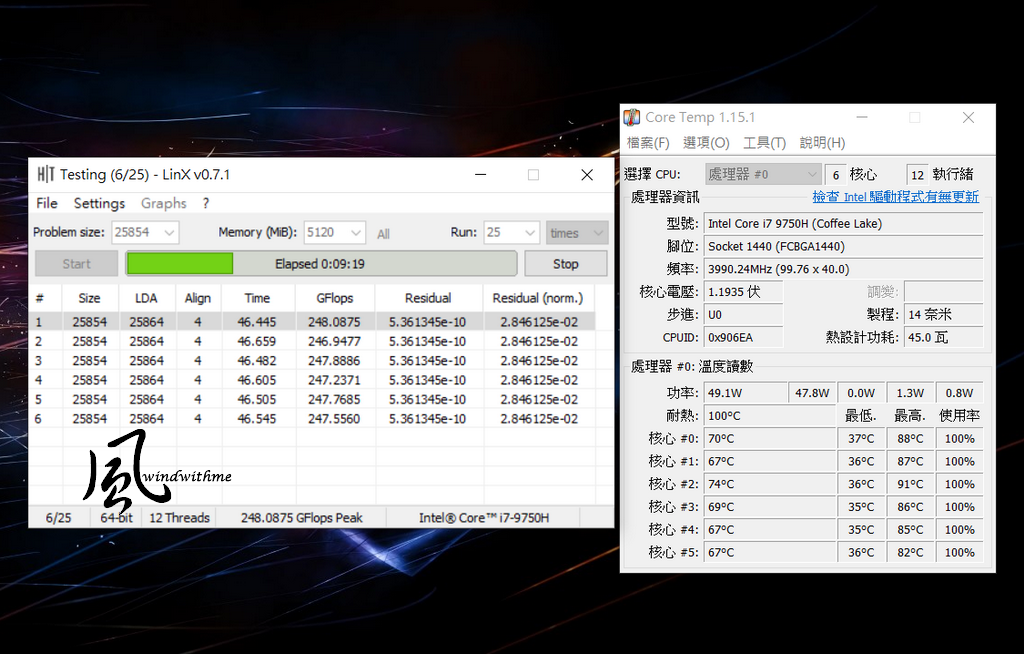 The heat dissipating of AORUS 7 performance is not bad, so use LinX which is Intel platform with very high loading to burns in temp. test.
i7-9750H in the burn in process, it showed TDP is under 50W and most of the clock rate is 3.99GHz.
If the power increased up to 60~80W, most of the clock rate is 3.09GHz.
The heat dissipating performance of AORUS 7 beats the DELL Alienware M17 with i7-9850H.
FurMark mainly for GPU GTX 1660Ti burn in test.
GPU 1320MHz / MEM 6000MHz
Run FurMark got idle of 47˚C and full speed 69˚C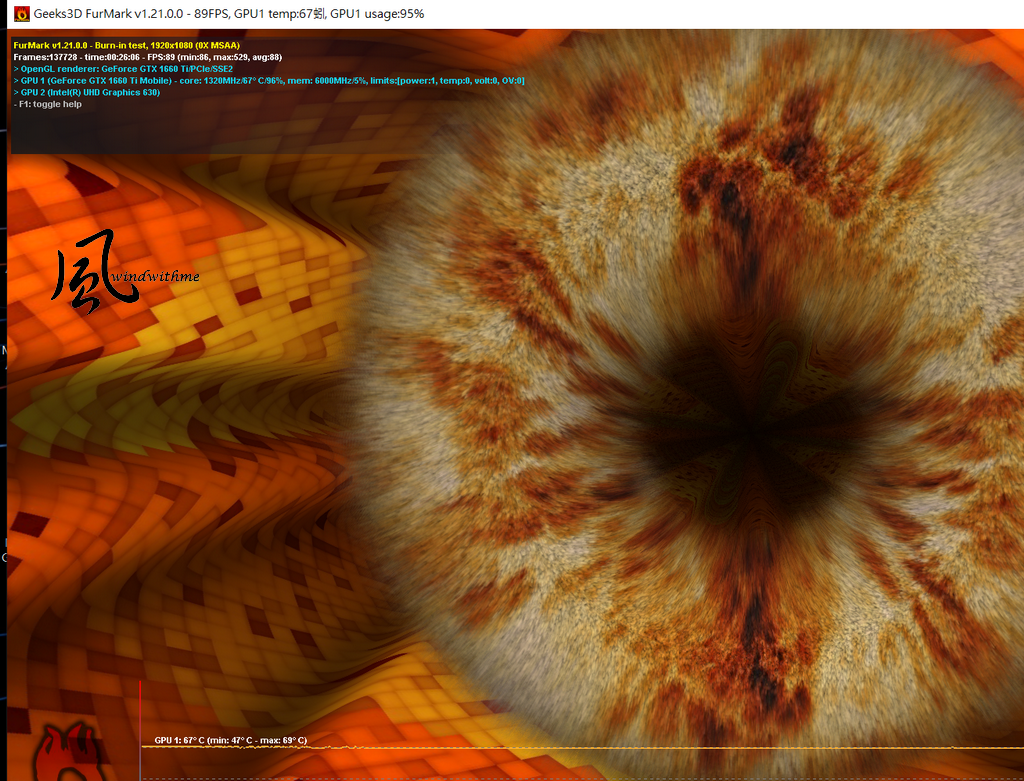 With FurMark burn in test, keyboard upper side around 34~37˚C, left & right side vents 33~45˚C
Back side vents 30~51˚C, D side air intake vent 30~40˚C, so the rear right side vent got higher temp.
The AORUS 7 equipped with WINDFORCE 2X cooling system. It was very satisfied about the cooling on both CPU and GPU.
You won't hear much noise when both the loading environment and fan speed is low. In situations like idle, web-surfing and documenting files.
The mid-low frequency noise level and volume won't let you feel uncomfortable, while playing high-loading games or using high fan speed.
On the battery life, Windows 10 power option set to balance, battery option set to battery save mode.
Used Wi-Fi link to internet and playback YouTube video at DVD 480P format, 1 hour with 83% left, 2 hours with 65% left,
4 hours with 26% left, estimated up to 5 hours before shutdown. That means the battery life performance is above the standard.
Summarized the strengths of AORUS 7 SA (i7-9750H/GTX 1660Ti 6G)
1. The WINDFORCE 2X cooling system is capable of supporting the high level performance of CPU and GPU.
2. The resolution of the webcam is one of the finest equipment that I have ever used in recent two years.
3. The combination of a detachable battery and an exquisite adaptor enhances the portability of laptops.
4. 15 different LED colors were provided by the RGB backlit keyboard, and a precise touchpad was equipped with laptops.
5. SAMSUNG DDR4 2666 DRAM, a high level and compatibility memory.
6. The exclusive Control Center 3.0 software and the Nahimic 3D sound software functions are great.
7. 17'' IPS panel from the Better LG 144Hz refresh rate and ultrathin bezel.
8. The ultrathin bezel design effectively reduces 14% of the 17'' laptops' volume.
The points for future improvement listed.
1. The A side is normal at the first glance. To draw customers' attention, creativity should be implemented more on the A side.
2. The price is higher compare to competitors, because of better branded components.
3. Current noise occurs somewhere around the keyboard when the fan speed is low. However, the noise disappears when the fan speed is high.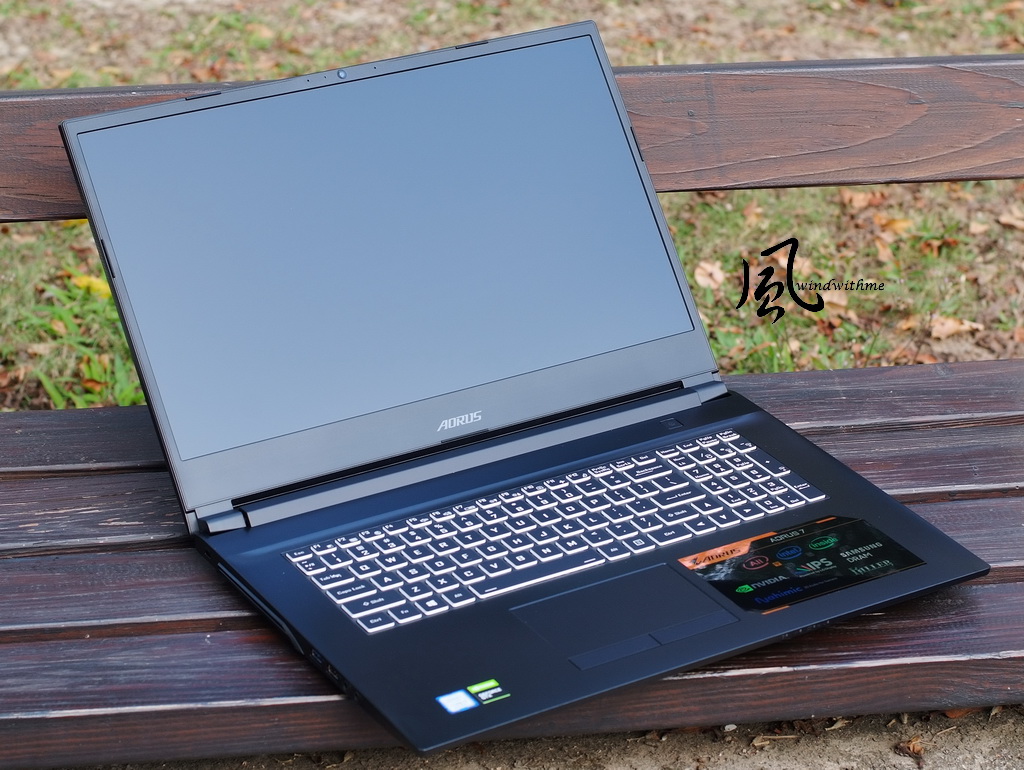 Performance Rating ★★★★★★★★☆☆ 85/100
Material Rating ★★★★★★★★☆☆ 88/100
Specification Rating ★★★★★★★★☆☆ 88/100
ID design Rating ★★★★★★★★☆☆ 80/100
Cost Performance Rating ★★★★★★★★☆☆ 85/100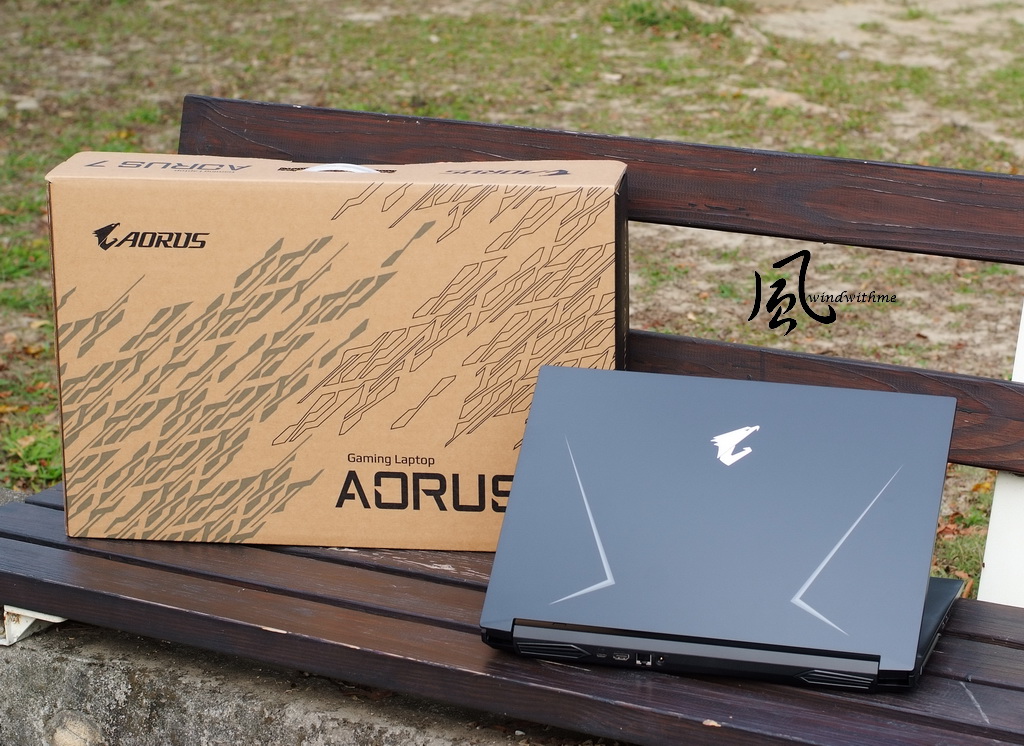 "Gaming laptop" is too lavish for grasping customers' attention in recent years. The term was applied to some $700 USD laptops merely with discrete graphics.
It should have more gaming element and higher performance for the $1,000 to $1,400 gaming laptops.
Better 3D graphics is necessary, and more gaming elements such as display, keyboard, sound system, cooling system and Wi-Fi card.
Building a gaming laptop with upscale features will create a different marketing position, which separates the customers of general laptops.
The AORUS 7 might be differs in the GPU level, where GIGABYTE provides GTX 1050, 1650, 1660Ti, and RTX 2060. However, GTX 1660Ti is the only option in Taiwan.
Compare to the competitors' GTX 1660Ti gaming laptops, AORUS 7 is slightly higher in price.
The AORUS 7 got high-end components such as LG 144Hz display, Dual-channel Samsung DDR4, Intel 760P SSD, Killer 1550 chipset with higher costs.
However, the plain appearance is a weakness for AORUS 7. I would recommend GIGABYTE make more effort on designing the chassis.
All other features match its value of AORUS 7. Outstanding cooling system, fine resolution webcam and exquisite sound quality were not common in other moderate level laptop.
Thus, I would claim that the AORUS 7 is a great entry-level gaming laptop with overall comprehensive performance.
Please visit
my Facebook
if you like "windwithme" review article and want to receive more updates.
Your comment and like is my fuel for moving forward!
PS: Spyder is used for generating color-tuning files on this AORUS 7.
Please leave a message in my Facebook if you need more information about it.
Last edited: