Hi,
Following up on this thread,
HI Guys, I am currently running below specs, 4790k - 3.5years Gigabyte H97 board - 3.6years 32gb Ram 512gb ssd Gtx 1070 -2.5 years 1080p 60hz display. -6years I am confused as to what my upgrade path should be. I would like to game on 4k @60hz nothing higher mostly. I have budget for this...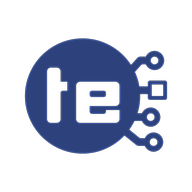 techenclave.com
SO i jumped the gun and got below hardware
Ryzen 2700 @4ghz (h100x for cooling) - THis was avail for cheap and looked good as a stop gap. But at 4ghz it packs a good punch.
Kingston 3200mhz cl16 kit - 32gb
Msi B450m Mortar Max(Thermaltake core v20 vt so no Tomahawk
)
Sabrent rocket Q 2tb nvme(as it was priced same as 1tb's with similar performance)
Gpu gtx 1070
Monitor 1080p(60hz)
SO my question is i want to play 4k @60hz so will it be wise to buy the 8 core 16 threads zen 3 as soon as it releases or save up for new monitor and stabilized 3080 prices ?
I know the answer mostly the upgraded cpu will allow me 20% or so more performance on avg from the leaks and talks i could gather that much. But the 30k i save could help me maybe get a better gpu couple of months down the line to bridge the gap.
Suggestions and opinions welcome...Please help me decide
I wont be looking at the hardware or think of upgrading atleast 3years post this.
Last edited: