No shipping only local pickups from Whitefield, Bangalore. 3 day testing warranty on SATA drives and 7 day on IDE
SATA drives were connected using a USB enclosure for testing as show in the images below. IDE drives are not tested and must be verified by the purchaser.
2x 160GB 7200.12 SATA Rs 600 each
1x 250GB SV35 SATA Rs 800
These below drives are untested as they are IDE drives.
1x 750GB 7200.10 IDE Rs 1200
1x 40GB WD400P IDE Rs 500
1x 40GB SV0412H IDE Rs 300
1x 160GB 7200.10 IDE Rs 700
1x 80GB 7200.7 IDE RS 600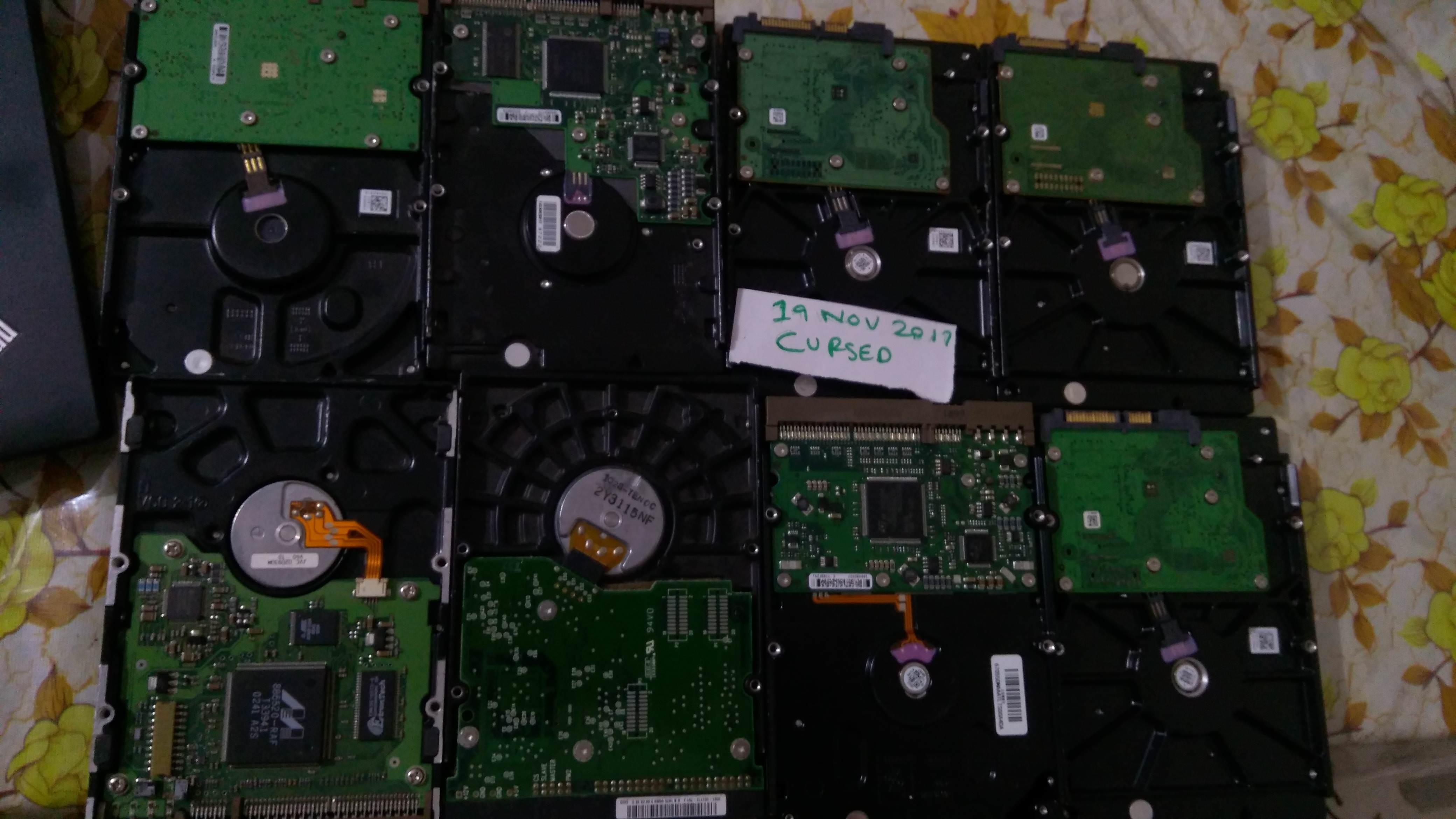 Surface scan run on the SATA disks through a USB enclosure and hence the name shows different.