I don't know if you guys will have heard of it but Byju's and WhiteHatJr have been in quite a bunch of controversial news lately:
1.
(Forbes) WhiteHat Jr and the curious case of disappearing dissent
2.
(r/IndiaSpeaks) WhiteHatJr is doing marketing fraud
3.
(Inc42) WhiteHat Jr Told To Remove Misleading Ads After Social Media Furore
4.
(FreePressJournal) Advertising body ASCI asks WhiteHat Jr to pull down ads for violating norms: Report
BUT
this one is beyond f'd up!
These scums need to be dealt with.
(Edit)
Context:
What happened here was one employee of WhiteHatJr made some tweets about the stress of working in WhiteHatJr. From her tweets she also felt suicidal. Someone on WhiteHatJr caught a hold of this and immediately shared this in their company private group. Then some of the senior executives instead of addressing this problem and assist the employee chose to "hide" it and told everyone to report the tweets. Since they were mass reports Twitter removed the posts and restricted the account.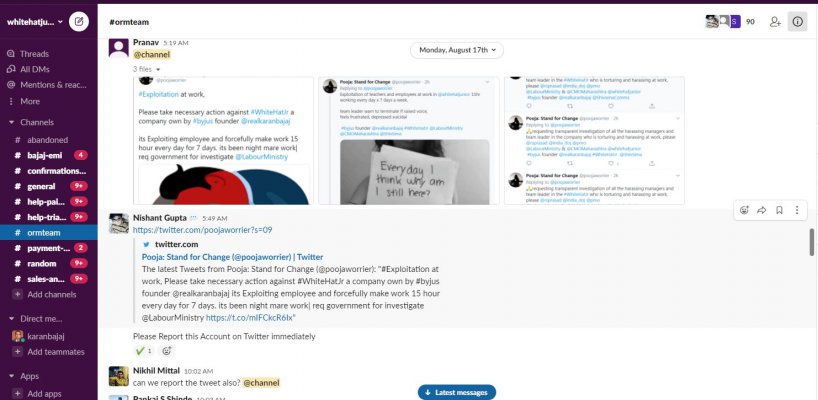 Last edited: