If you are not already aware , OnePlus is a chinese vendor which launched its first smartphone recently , the OnePlus One. The phone blows the flagships smartphones like Galaxy S5, HTC One M8 and Nexus 5 out of the water with its specs and surprisingly low price.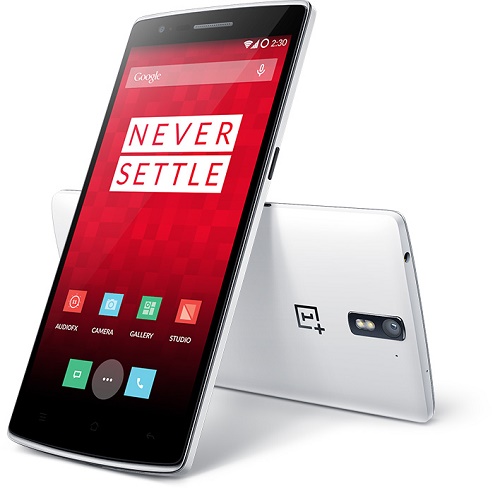 The phone is priced at $300 for the 16GB version and 350$ for the 64GB verion.

Here are the specs of OnePlus One -

5.5 inch Full HD 1080p Display
2.5Ghz Krait 400 Quad-Core Snapdragon 801 processor
3GB RAM
13MP Camera with Sony Exmor sensor and 4K video recording
5MP front facing camera
CyanogenMod 11S with Android 4.4 KitKat OS
Bottom facing stereo speakers
3100mAh battery

The specs are too good for the price if you compare with other smartphones on par which cost almost double.



Reason why the OnePlus One is priced so low

-
The reason and strategy behind the low price of the phone has been explained by Peter Lau, CEO of OnePlus.

He told TechRadar that the phone is being sold at cost price. This has been made possible by focusing less on huge marketing and selling the device online instead of retail partners.

"Rather than put money towards a large marketing budget, we are focusing on online marketing and community interaction. Rather than working with retail partners, we rely on selling the device online."

It is a risky move but the phone has managed to attract lot of attention, thanks to its mind blowing specs and low price.

OnePlus One Availability -
The device will be launched in 16 countries including Austria, Belgium, Denmark, Finland, France, Germany, Hong Kong, Italy, the Netherlands, Portugal, Spain, Sweden, Taiwan, United Kingdom, and the United States.

Sadly India is not in the list for now and it is not known when the device will come here.


Last edited: