WTT : Samsung Galaxy Note in Warranty Now at 19K
Product Name: Samsung Galaxy Note
Expected Price: 18K shipped.
Shipping charges : 50-50
Manufacturer page URL:
Samsung Galaxy Note N7000 - Full phone specifications
Description if any: The product was purchased from a fellow TE-ian few months back. It is in mint condition with all accessories and the box and bill. I shall also include 2 TPU covers with it along with the Flip cover. Also have another brand new flip cover from Casemate that I can include for 1K(bought for 1699.00)
Reason for Sale: Bored, wanna try something else
Product condition: 9 out of 10. Mint, always used with a screen guard, and no blemishes on the body as well.
Purchase Date: 04/01/2012
Remaining Warranty period: 1.5 months
Warranty available in: India
Invoice Available: Yes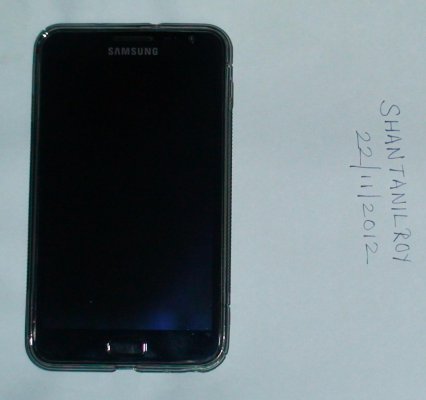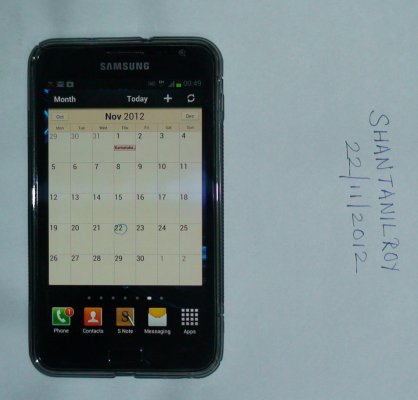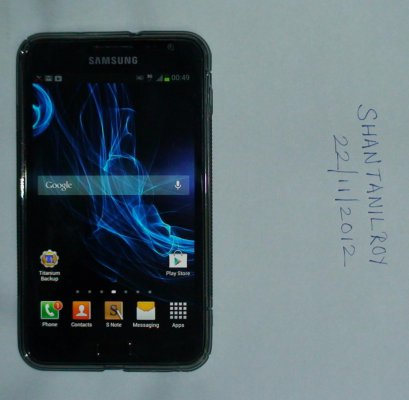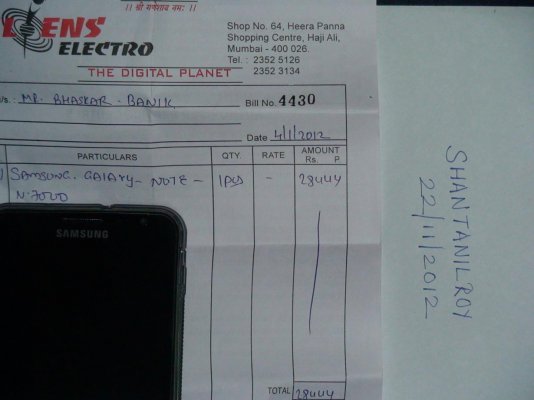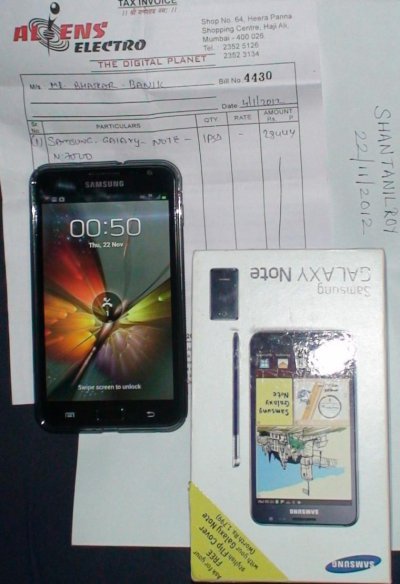 Shipping from: Jalpaiguri WB
Shipping to: All over India, Local buyer,
Preferred courier: Bluedart
Payment options: Cash bank transfer
Looking for trades with Galaxy S3, HTC One X and S, Sony Xperia S etc. PM me your offers.