Well, they've arrived. And I've been listening to them for two days(with burn in between sessions) now, so....
Early impressions : Quadbeat 2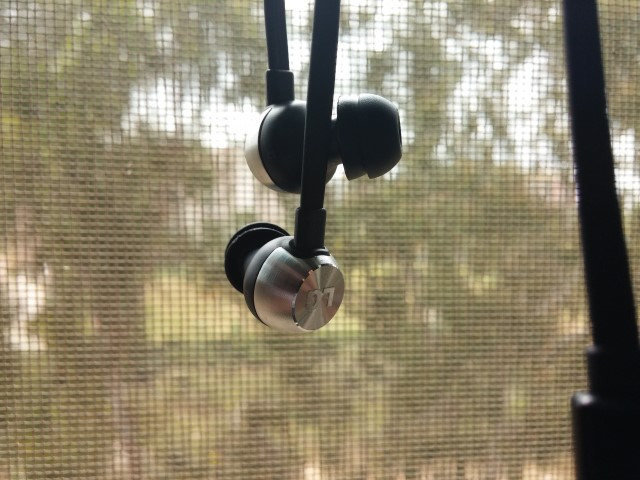 Packaging and Build
: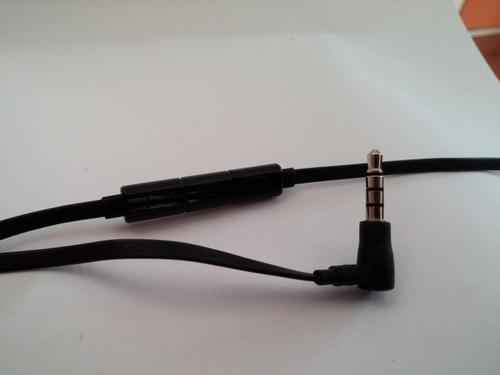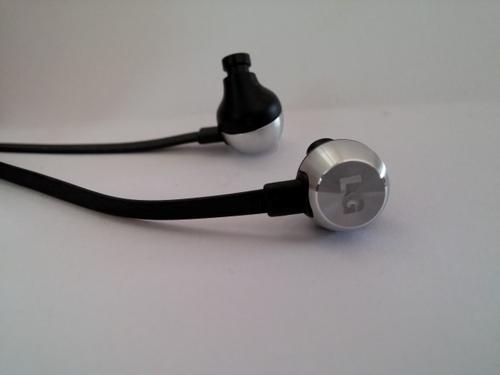 As I haven't bought them separately, they came in a small plastic packet(tips separate) bundled with my LG G2. There is a slightly pricier Special edition available on eBay. But I have no clue about the difference.
The finish and build quality is really impressive. The back half of the main housing is machined out of aluminium and has the same feel as the RE400 back-plate. Has a flat Y split rubber cable ending in an L plug. The strain reliefs are adequate and the cable feels sturdy and flexible enough to be worn over ear. Mic and volume controls feature on the left split at a perfect height.
Overall the build surpasses all the bundled headsets I've seen and 'some' 99$ iems too
.
Accessories and comfort:


Comes with standard S,M,L silicone tips.
On to my biggest gripe. I found it impossible to get a good seal. The included tips are hopeless.
The shape of the QB2 prevents any form of deep insertion. The nozzles are heavily angled which only compounded the problem. Finally I settled with the HiFiman double flanges but I could only get it right 70% of the time.
At times it felt like I had a good fit. But the moment I played any music, it sounded too airy with distant bass(indicative of bad seal).
Surprisingly over-ear(despite the nozzle angle), double flanges, considerable pinna pulling etc. etc. gave me a good seal and I could finally get down to some listening.
PS: This might not be the case with everyone. Some of you who own the QB2 might be wondering what I'm on about.
Isolation is above average(with the right fit).
Sound:
The dedicated Head-Fi
thread
caused a hype-storm (SQ/price value), touting them as competition to the excellent Fidelio S2.
Anyway. Following the success of the QB1, LG is said to have put a lot of effort into the sequel. Their focus on premium audio took another step with the LG G2 which has a rewritten music stack(supported by a very good DAC) capable of outputting 24/192k audio.
My initial struggle to get the right fit did not let me experience that first moment of hearing a new pair of earphones.
So the below impressions are after I got a good fit,
I have mixed feeling about the sound. There are some things I like and some I don't.
I'll start with the pluses.
The treble is special. It's not as smooth as the RE400 but not sharp enough to irritate me(I like my treble very smooth). Suppose you're listening to a track,and you know when(in the track) a crescendo of potentially sibilant treble will hit. Judging from the treble sparkle and clarity in the rest of the track you scrunch your eyes in anticipation. But it doesn't happen.
"In-perfect-measure" should sum that up
I'm very impressed with the detail and airiness in the highs. They don't sound like a budget pair at all.
The mids are nothing to write home about(blame the RE400). But they complement the excellent treble well. I don't seem to be getting all the details as I do from my RE400. Also there's a lack of overall dynamics. I haven't listened to enough music to nitpick but I expect them to handle most of it well enough.
The soundstage is impressive(again, with the right fit). It conveys a good sense of space that feels dry and empty at the rarest of times. However, it is much much wider than it is deeper.
Now on to the minuses
This is how I fell the bass was tuned: LG asked iSound(?) to wow them with a budget audiophile iem to go with the audiophile friendly G2. The team tuned it to be fairly neutral with great extention at both ends. No sub-bass roll off. And a hint of a V shaped sig to keep things interesting.
Satisfied, they present it to the G2 team who go "

, Why is this so boring? Where's the boom-boom?". Head of the LG G2 team proceeds to add a dollop of vaguely placed mid-bass dough on an exquisite cake.
The bass feels ill placed. Like a block that's important but doesn't fit. Like it was added as an afterthought. I can't put a finger on it. Maybe with more listening, I will be able to.
The mid-bass is "eccentric"

, is the best way to put it. I think EQing will iron it out a bit. But it will be tricky.
The sub-bass is controlled and unobtrusive. (I would love to have this sub-bass on my RE400s)
Overall, they're good. Perhaps too good for 30$. I haven't heard the MH1C so I can't say the QB2 beats it.
The iem feels like it was tuned to be analytical (except for the 'special' mid-bass). The sub-bass fits in well despite this and that is why I like it(sub-bass) so much.
I will wait and see if the mid-bass gains some control post (long)burn-in. But so far, it's safe to say that LG has raised the bar for bundled headsets(and budget headsets in general).

Last edited: