Product Name: AudioTechnica ATH-M50 Coiled
Time of Purchase: July 2011
Reason for Sale: Not using. Getting more used to IEMs.
RMA/Servicing history: Never serviced/RMA'd
Purchase Invoice Available: Yes
Accessories Included: 2 Pairs of Shure SRH840 earpads, Travel bag (One which is included in the box)
Product Location: Kottayam, Kerala
Preferred Courier: Buyer's Choice
Shipping Charges: At actuals
Payment Options: NEFT, IMPS, Deposit, Cash
Selling my beloved headphone. Purchased it from PristineNote. I'm throwing in 2 sets of Shure SRH840 earpads. Costed me around Rs 2000. These are extra big and extra comfy than the default ones. As seen in the picture, some parts of the leather thing in the headband has worn off. Its common with M50s. Shipping at buyer's risk. No lowballing please. Looking for a quick sale.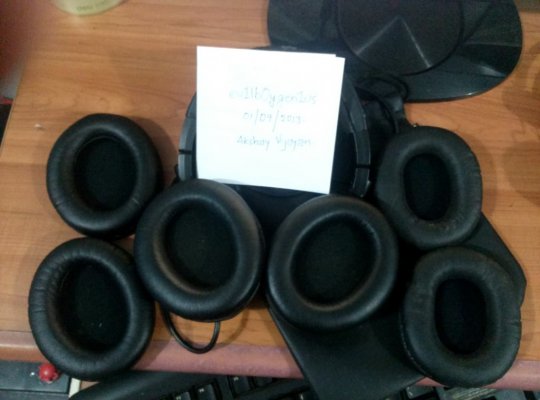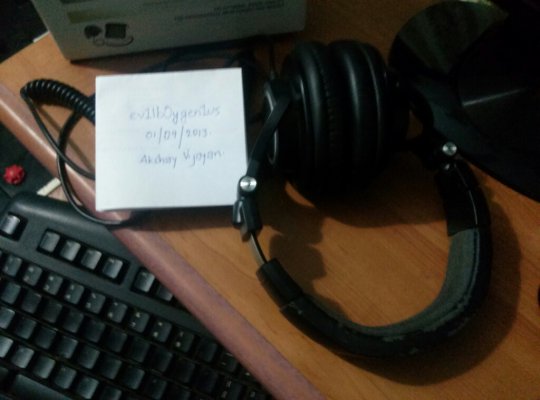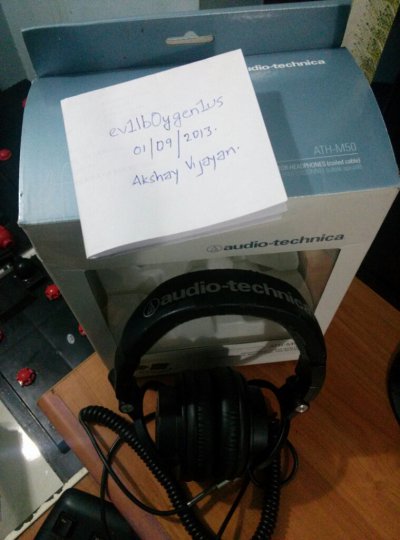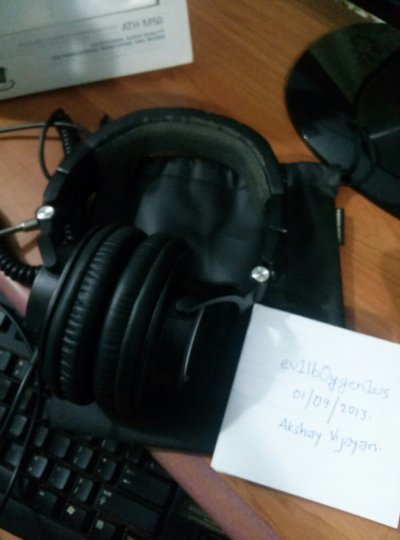 Last edited: