Dlink/ D-Link DCS-932L Network Wireless IP/ Surveillance Camera Day+Night
Bought this camera on 12th of september.
However i found it did not exactly suit my requirements and would like to dispose it off as quickly as possible
Has an Iphone / Android app just register with my d link and when its connected to Wifi can stream video to smart phone
please don't confuse the camera with DCS-930L which does not have IR
Condition 10/10
Box plus bill plus all paper & lan cable
Purchase date : 12 september
Remaining warranty period : 11 months 15 days
Expected Price: 4,000 ( Nego) + Shipping
Location: Chennai
SOLD: To prime
Minimum Ebay price is 4650+99 delivery charges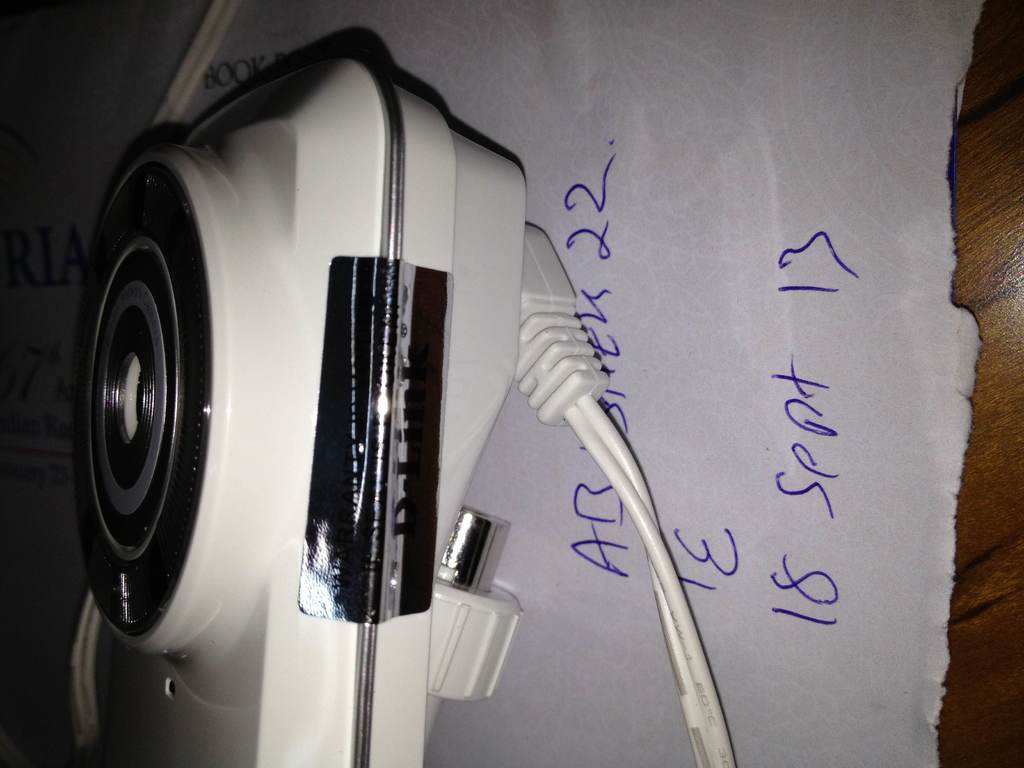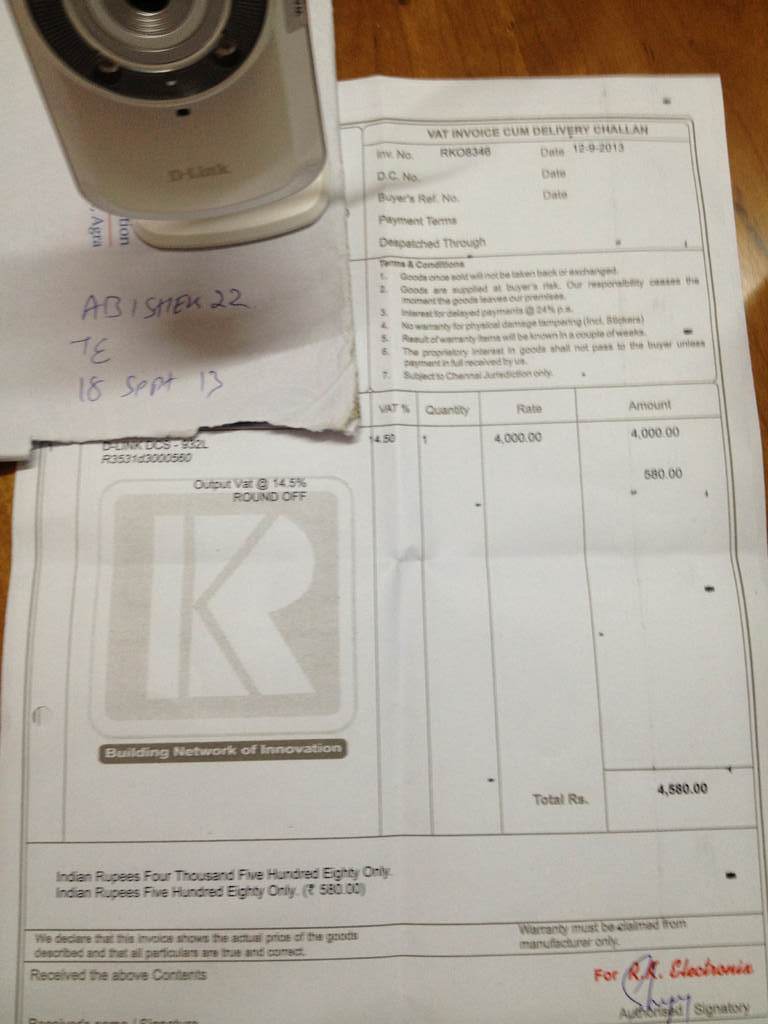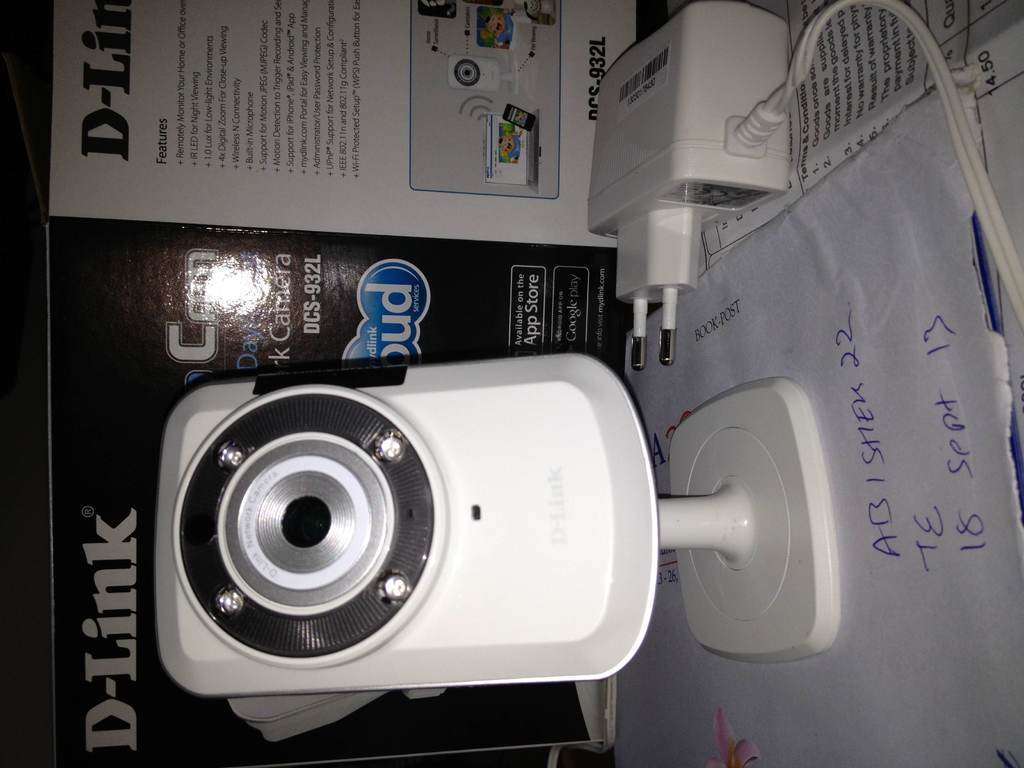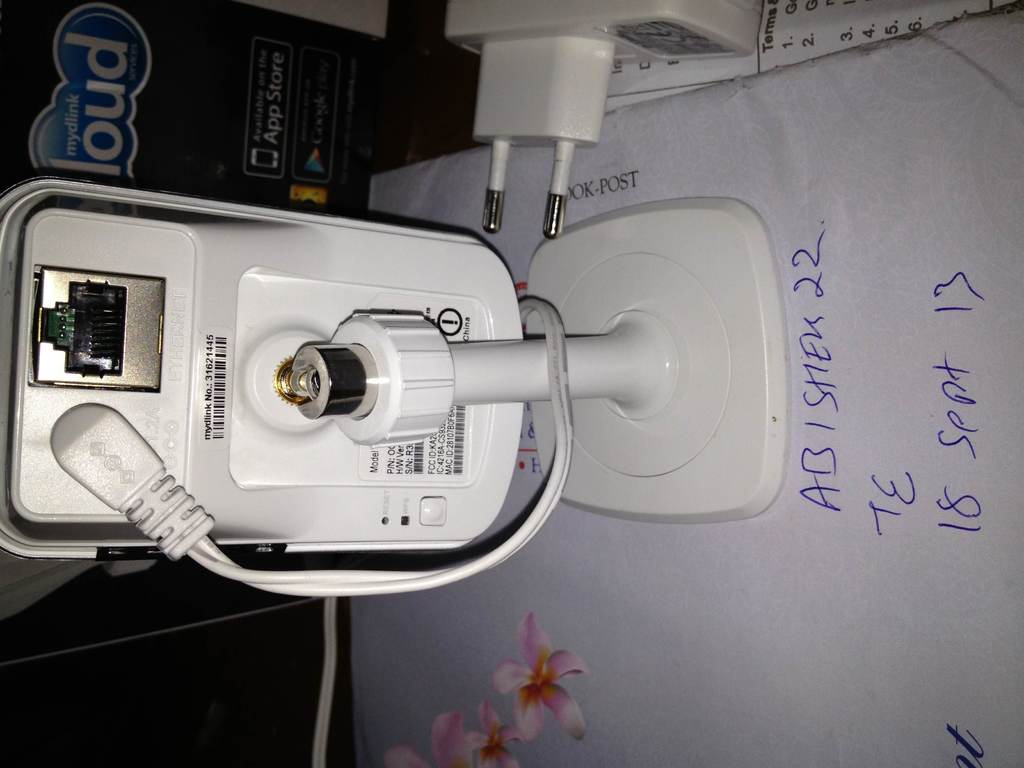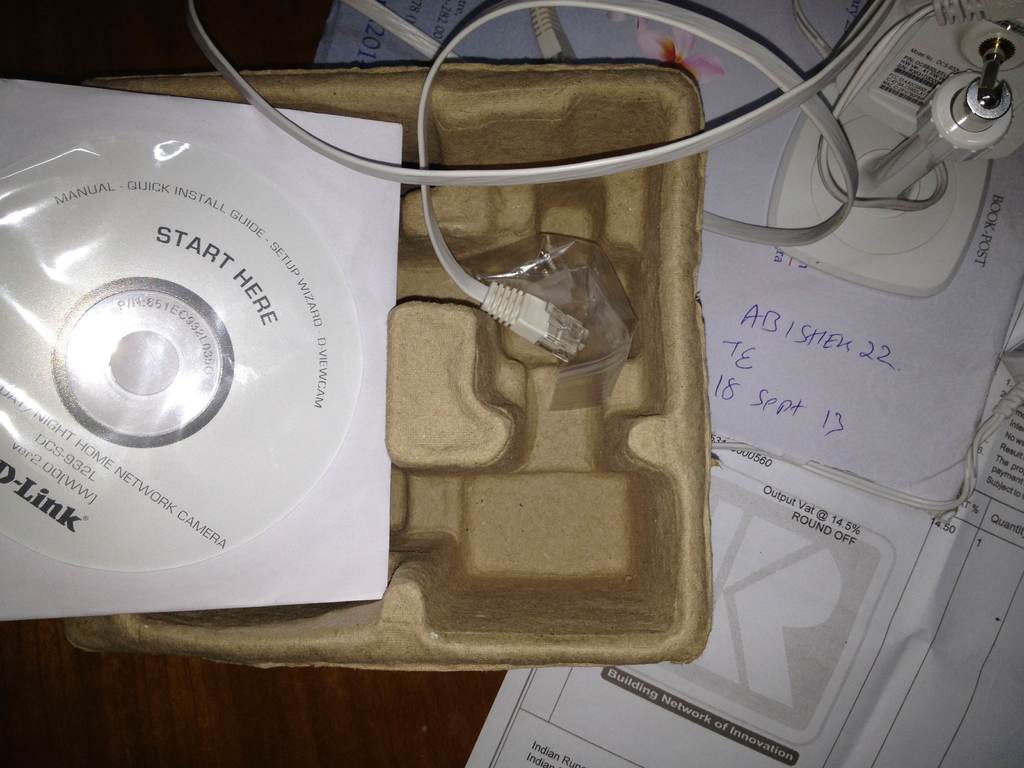 Dlink / D-Link DCS-932L HOME NETWORK WIRELESS CAMERA (DAY & NIGHT)-MYDLINK ENABLED
Product Details
Description
DCS-932L is Low cost entry-level indoor surveillance camera with remote monitoring. This versatile and high performance network camera is designed for transmitting round-the-clock video images, to form a comprehensive surveillance solution for your home or small office. It is the entry level network cameras with mydlink portal. It offers a simple and easy solution to access your camera from anywhere around the world via internet.
Features
My-Dlink service enable
Remote video monitoring and recording
CMOS sensor
IR LED for Day and Night monitoring
0 lux CMOS sensor can capture video in low-light environments
The Motion JPEG streams for remote monitoring
Send Snapshots to FTP or via E-mail
Easy to configure and Operate
Easy way to access camera from anywhere around the world via internet
Specifications
Built-in Network Interface 10/100BASE-TX Fast Ethernet
802.11b/g/n WLAN
Wireless Connectivity802.11b/g/n Wireless with WEP/WPA/ WPA2 security
Networking ProtocolIPV4, ARP, TCP, UDP, ICMP
DHCP Client
NTP Client (D-Link)
DNS Client
DNS Client (Dyndns and D-Link)
SMTP Client
FTP Client
HTTP Server
PPPoE
UPnP Port Forwarding
LLTD
UPnP-X
SD RAM32MB
Flash Memory4MB
Video CodecsMJPEG, JPEG for still images
Video FeaturesAdjustable image size and quality
Time stamp and text overlay
Flip and Mirror
Resolution640 x 480 at up to 20 fps
320 x 240 at up to 30 fps
160 x 120 at up to 30 fps
SensorVGA 1/5 inch CMOS Sensor
Minimum Illumination1 lux @ F2.8
View AngleHorizontal: 45.3°
Vertical: 34.5°
Diagonal: 54.9°
3A ControlAGC (Auto Gain Control)
WB (Auto White Balance)
AES (Auto Electronic Shutter)
Digital ZoomUp to 4x
LEDIR LED distance: 5 meters (16 feet)
Last edited: