iPod Touch 2g 8GB with all accessories -
Sold
Accessories in the Box:
1) 1 Pair of original apple earphones.
2) 1 Anti-Static Cleaning cloth.
3) 1 Usb cable.
4) 1 Docking Plate.
Will also thrown in an extra screen guard that i have.
Some Features on the iPod 2g:
-Wifi (802.11b/g)
-Nike+ receiver
-Emails (Yahoo,Gmail,Aol etc., via push)
-Google Maps (Inbuilt)
-YouTube Videos (Inbuilt)
-Messengers (Realtime)
-Safari for browisng
-Music player
-Apple App Store
-iTunes Music Store
-Capacitive touch
-Accelerometer ( Tilt = Landscape View)
-Mono speaker
Reason for sale:
Won this in a contest, upgrading to a better phone, need cash.

Please Note:

1) Opened it to check for damages after courier guy delivered it, none found, replaced it in the box.

2) Its brand new, unused and i DO NOT HAVE THE BILL as i won it in a contest.

3) It should have about 10 months warranty left on it as this contest was in october of 2009, i got it now as it took a while for me to pay the gift taxes. (I will try and source the exact date of purchase sometime this week)

4) Warranty can be claimed through Serial Number. (Printed on the rear panel)



Bangalore buyers will be given preference to avoid shipping hassles and they can come over to my place and have a look at the iPod in person.
However if i have to ship it, the shipping will be at the buyers risk.

Kindly use the Pm Route for any details
Pics:
1)
2)
3)
4)
5)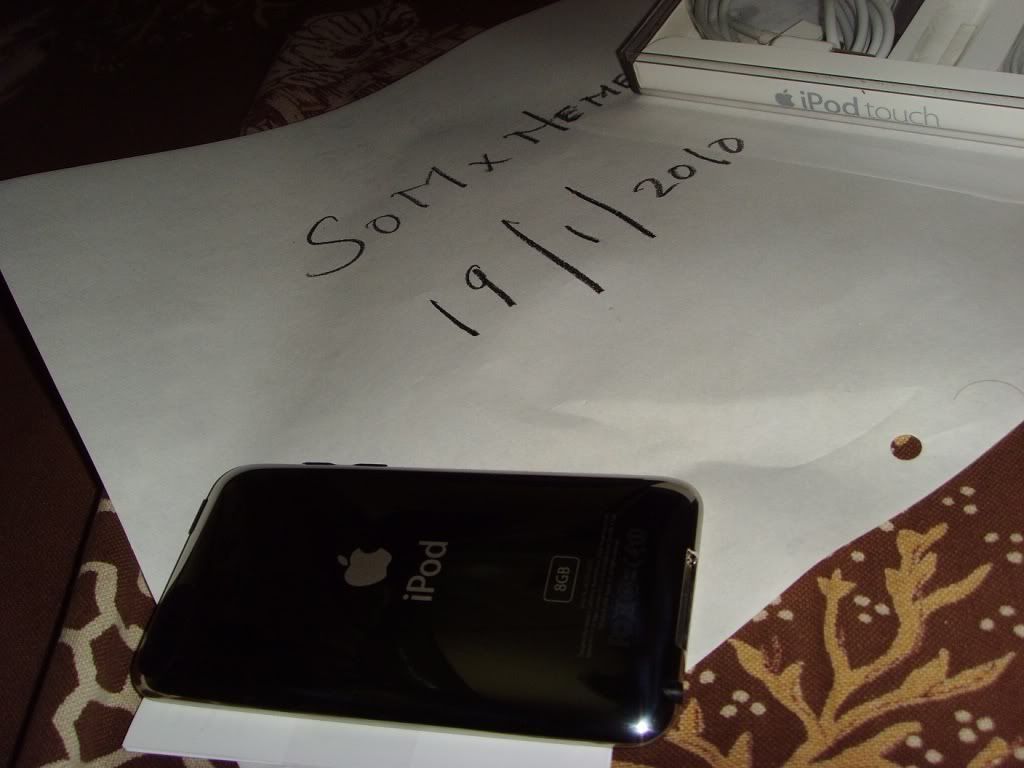 6)
7)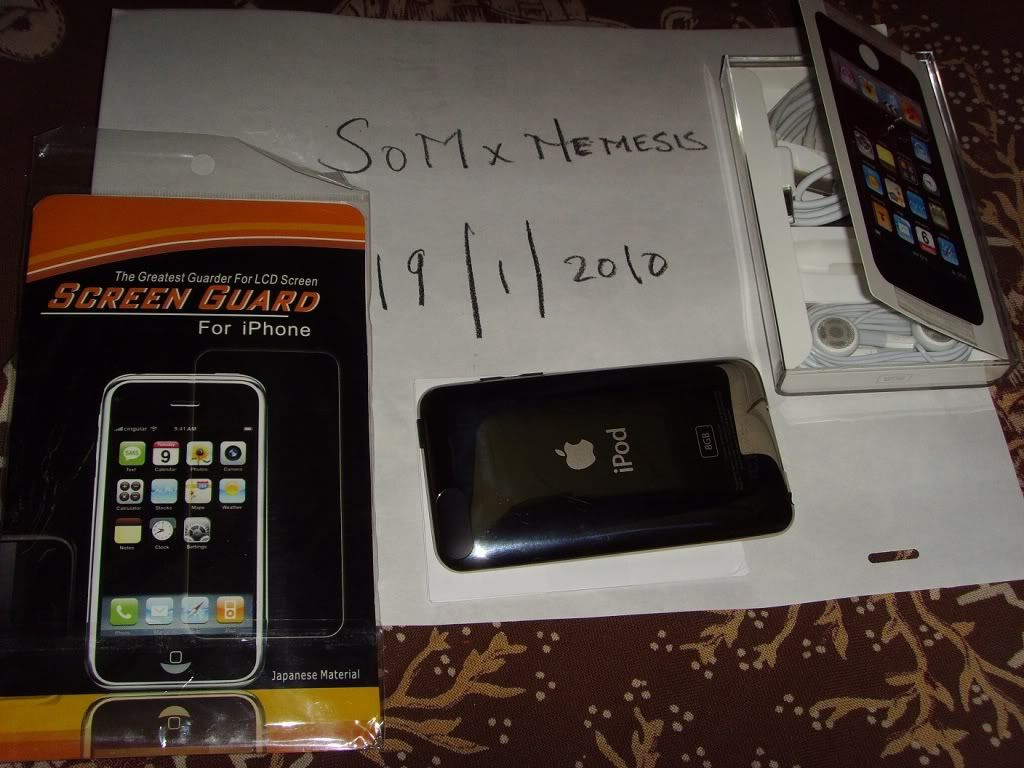 Sorry about the bad quality pics.
Absolutely NO LOWBALLING! No Holding and NO CRAPPING my thread.
I have checked around for the prices and this is a decent rate for Bangalore! On ebay the avg. price is 10,799 for Touch2G.
If you wish to negotiate use the PM route. Please don't post if you aren't interested.
Cheers!