Product Name, Manufacturers code & URL: Micromax Canvas HD 3 (A116)
Specs:
http://www.gsmarena.com/micromax_a116_canvas_hd-5256.php
Expected Price:
9500
/-
9000/-
Now 8500/- only! Shipped
Time of Purchase: MArch-24-2013
Company official Indian warranty valid/Remaining Warranty period : More than 4.5 months warranty remaining.
Reason for Sale: Ordered the Canvas Turbo
RMA/Servicing history: Sent to service centre for upgrading to 4.2, fix Flash recently.
Purchase Invoice Available: Yes
Product Condition: 9/10 condition. Miniscule Dent on top right.(See Pic)
Never used without scratch guard. Immaculate Screen. General wear.Working without a glitch.
Accessories Included: All original accesories (Only Charger used,Earphones ect. Unused) with Box
Product Location: Navi Mumbai
Preferred Courier: Trackon or simialr
Shipping Charges: Free (Extra if any premium couriers required)
Payment Options: NEFT Bank transfer, Cash Deposit and up for Local Paisa de maal le. (Preferred).
Freebies and Notes: 1) Cocoberry Scratchguard x 1 Free (One Scratchguard already installed recently)
2) Original Micromax pouch white unused
3) 1x Extra Back Cover Black (Was actually a Flip Cover but I removed the flip part coz it was cumbersome)
4) Note that I have pasted a non removable leather skin on the white Cover at back
as the white back was a matty dirt magnet.
I also bought a 32Gb Class 10 Sandisk Micro Sd for this phone for 1800/-.(Includes Bill, Adapter) which can included for a discounted price. (Not selling seperately,pls)
Cheers!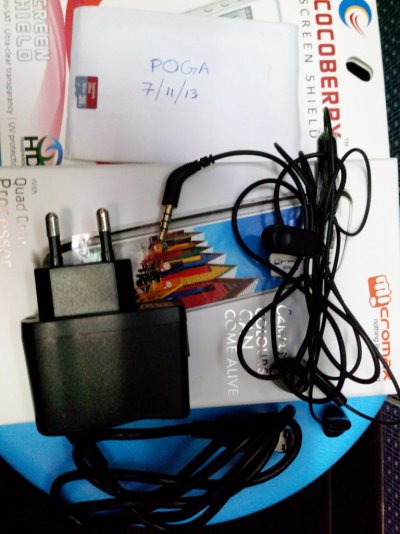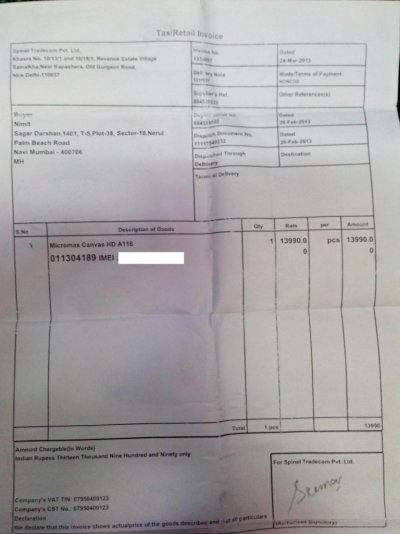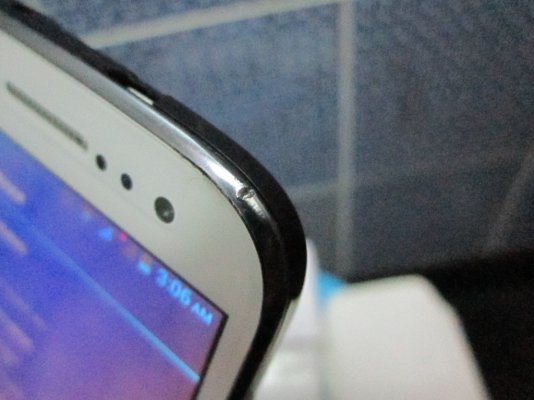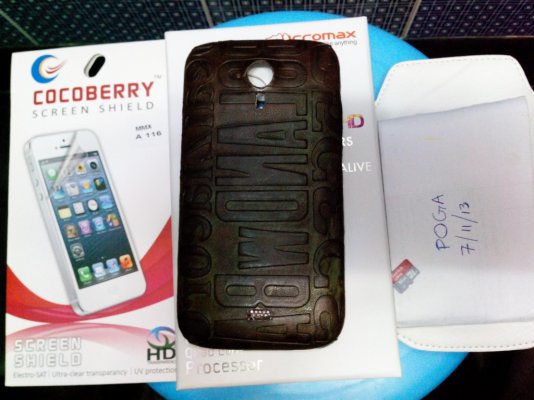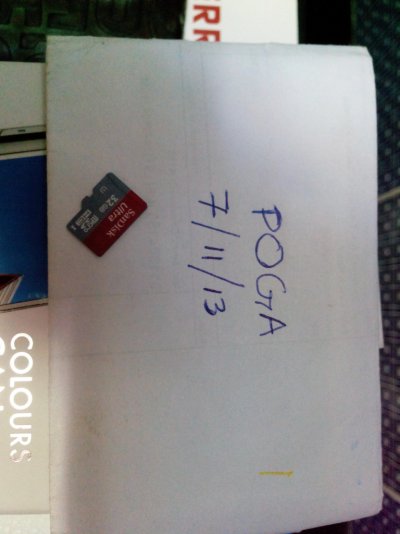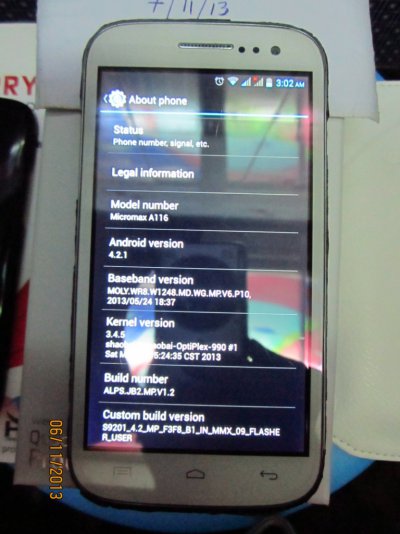 [DOUBLEPOST=1384148005][/DOUBLEPOST]Bump
Last edited: