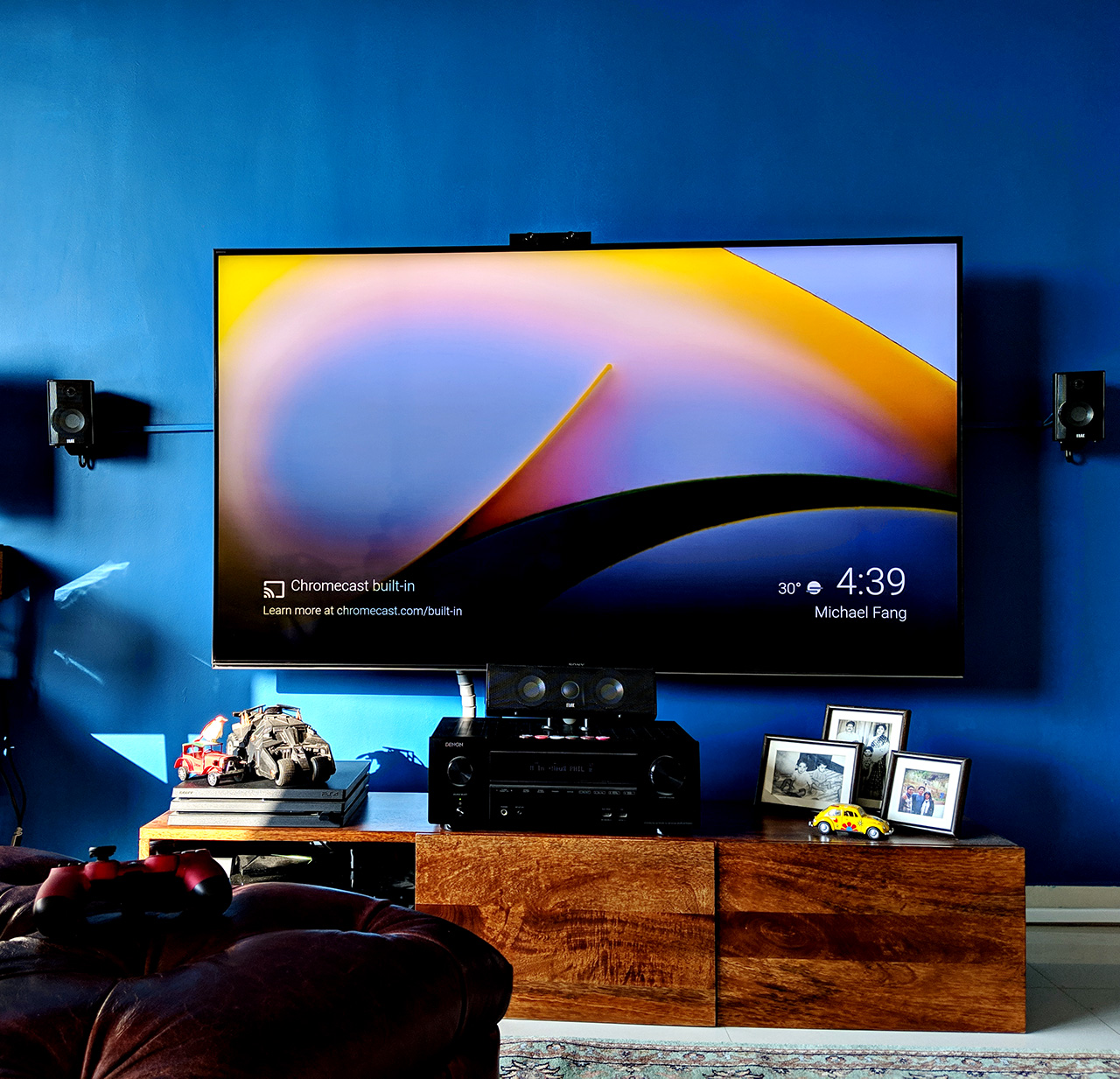 Guys, this is what is left over of my upgrades of my entertainment room.
Above photo is how the Elac Cinema 10 looked like!
Elac Cinema 5 5 speaker set (no subwoofer)
- I'm keeping the subwoofer from this set, but have upgraded all my satellites to larger speakers
- Purchased from Ooberpad.com in July 2018, invoice available
-
Amazon India link (39.9k)
,
Ooberpad link
(41.3k); (both sold as 5.1 kits with subwoofer)
- Pricing all 5 satellite speakers at 15,000INR

Elac Cinema 10 Left, Right and Center satellites
- Only front 3 satellites available, I was using these with the Elac Cinema 5 set above for a 5.1.2 setup
- Purchased from The Shop, Andheri (Mumbai); in August 2018, invoice available
- Box available
- Ooberpad links (full 5.1 kit)
- Pricing 3 LCR speakers at 23,000INR

Can sell both Elac Cinema 10 + Cinema 5 as a 7.0 speaker kit, for 32,000INR.

Rocketfish wireless speaker & subwoofer kit
- Bought from Bestbuy USA in June 2018
- Unused, still in sealed packaging (no box)
-
Product link 1
,
Product link 2
-
Selling both kits for 5000INR


Last edited: