I have a few Fancy / Themed pen drives for sale. All are 32 GB USB 2.0 variants.
Complete List with Qty:-
Spiderman: 2 Pcs
Captain America: 2 Pcs
Tweety Bird: 1 Pc
Daffy Duck: 1 Pc
Tasmanian Devil: 1 Pc
Sylvester Cat: 1 Pc
Price:
Rs. 520 for Iron Man, Rs. 470 each for the others.
These were originally purchased to be distributed at an event. The ones I'm selling were extras.
I'm willing to give a 2 month personal warranty, if it helps. All units sourced for this order were from a highly reliable partner, and these are not to be confused with cheap Palika Bazaar ripoffs. I've been using a Batman and an Iron Man myself for more than a year now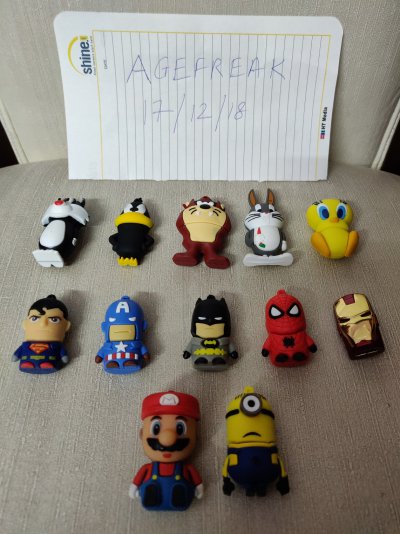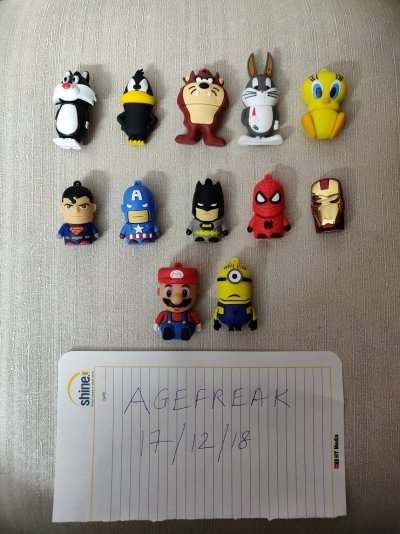 Last edited: