Well-Known Member
Skilled
For sale Asus Gamepad (Asus Excitepad with 2X Force Feedback/Rumble).
Supports 12 programmable buttons.
Supports both Analog and Digital modes.
Supports Macro key (to store key combos in controller memory and to use them in game later.)
Drivers work on XP and Vista (both 32bit and 64bit, confirmed).
CAN TRADE WITH SOME OTHER STUFF AS WELL. PM ME YOUR OFFERS.
Here is one reference I found at ASUS website:
ASUSTeK Computer Inc.
IMPORTANT
: The controller since having functional LEDs/Force Feedback motors, draws enough power from the USB port. You need to have a good PSU that should be able to provide enough 5V constant on the USB ports else the controller may not behave as expected.
Here are few pics:
Overview with the Excitepad Driver CD:
=============================
Rear Trigger Keys:
=============
Extra Keys (Macro and Analog), Closeup:
==============================
Controller with D-Pad and macro(green) / analog(red) LEDs ON:
===============================================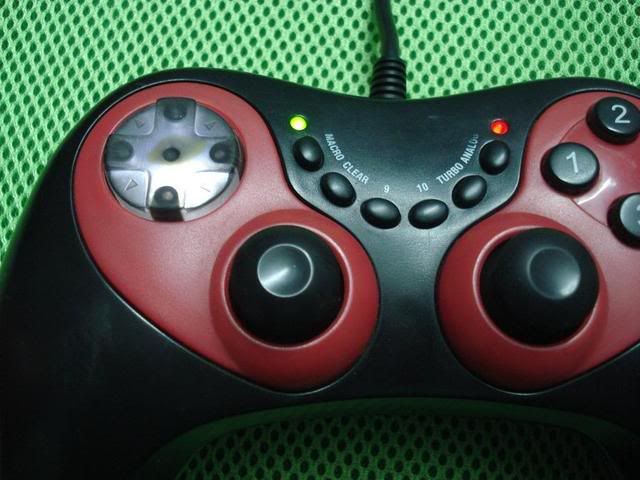 Driver Configuration Screens:
=====================
Note that you can even control the Rumble Intensity, at the driver level. (Something that even MS controller/Logitech Rumblepad don't provide)
Warranty: Since the controller is about a year old, there is no warranty on it. Bought it from the US a year back. Will give a weeks testing warranty. The buyer can return it back to me, if not satisfied with the performance. I'll gladly return the money (minus the shipping I'd have paid).
No lowballing, no crapping the thread. If not interested, stay away. No negotiations for the price. I'd rather keep it for myself than selling it a lower price.
Thanks for having a look. :cool2: