Gigabyte GeForce GTX 1070 G1 Gaming Review
NVIDIA, earlier this year unveiled their latest range of graphics cards built on a completely new architecture "Pascal". These new products are based on a TSMC 16 nm process. Rumors are there that the GTX 1070 is made up of the same GP104 GPU as that used in GTX 1080, Nvidia might have stripped down some segments from the core for creating a cut-down version of the GPU. When compared against GTX 1080 which has 2560 shader processors, the GTX 1070 only has 1920 sharder processors in total and more.
We like to thanks GIGABYTE for providing us the GIGABYTE G1 Gaming GTX 1070 8GB graphics card for review. This Gigabyte GTX 1070 has 1920 CUDA cores, 120 texture mapping units, and 64 ROPS with 8GB of GDDR5 clocked at 8Gbps for 256GB/s of memory bandwidth. Gigabytes fitted this beast with the latest variant of WINDFORCE 3X cooler and RGB LED logo. Also Gigabyte G1 Gaming GTX 1070 has a base clock of 1620MHz and a boost clock of 1822MHz Under "OC Mode" and a 1594MHz base clock and 1784MHz Boost Clock in "Game Mode."
Now let's see what this GIGABYTE GTX 1070 has for us.
Features
Power by GeForce® GTX 1070
Integrated with 8GB GDDR5 256bit memory
WINDFORCE 3X with Blade Fan Design
Support up to 8K display @60Hz
16.8M Customizable Color RGB Lighting
Boost: 1822 MHz/ Base: 1620 MHz in OC Mode
Boost: 1784 MHz/ Base: 1594 MHz in Gaming Mode
WINDFORCE 3X cooling system -
The WINDFORCE 3X cooling system features 2 pure copper composite heat-pipes, special fin architecture, unique blade fan design, together delivering an effective heat dissipation capacity for higher performance at lower temperatures.
Unique Blade Fan Design -
The airflow is spilt by the triangle fan edge, and guided smoothly through the 3D stripe curve on the fan surface, effectively enhancing the air flow by 23% over traditional fans.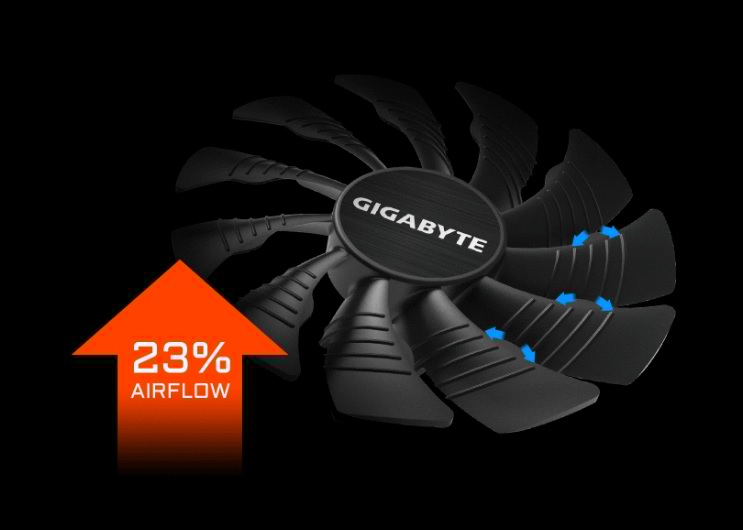 3D Active Fan with LED Indicators -
The semi-passive fans will remain off when the GPU is under a set loading or temperature for low power gaming. The LED fan indicator on the top of the graphics card provides an instant display of the fan status.
Composite heat-pipes -
The composite heat-pipes combines both thermal conductivity and phase transition for efficiently managing the transfer of heat between two solid interfaces which increases 29% of cooling capacity.
Heat Pipe Direct Touch -
The pure copper heat pipes are shaped to maximize the direct contact area to the GPU.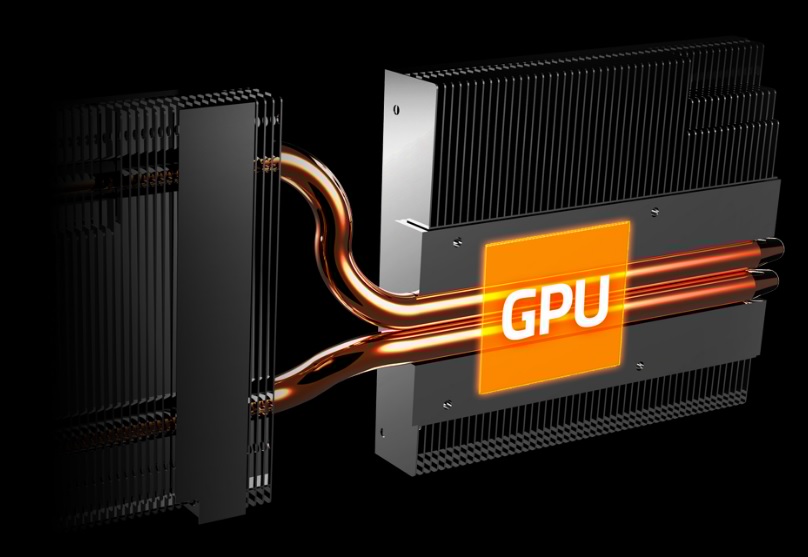 16.8M Customizable Color Lighting -
With 16.8M customizable color options and numerous lighting effects, you could now choose the right scheme for your gaming rig through XTREME Engine utility.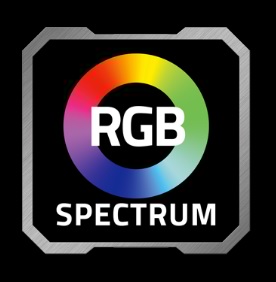 Stylish Metal Back Plate -
The metal back plate offers rigidity and protection to the structure, while adding a sleek, clean look to the product.
One-click Super overclocking -
With a simple click on XTREME Engine utility, gamers can easily tune the card to meet their various gaming requirements without any overclocking knowledge, while saving the hassle of manual adjustment.
GPU Gauntlet™ Sorting -
Forged with only the top-notch GPU, the Gigabyte G1 GAMING graphics cards guarantee higher overclocking capability in terms of excellent power switching, ensuring the highest performance without compromising system reliability.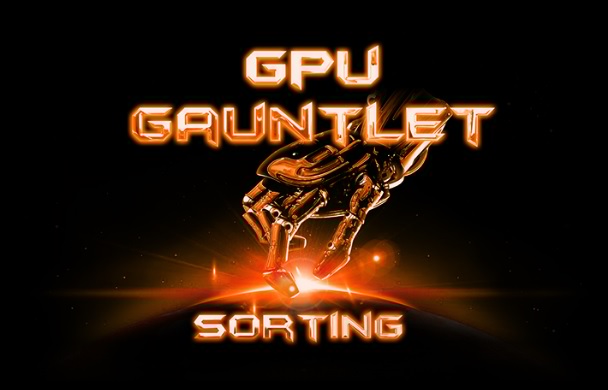 Smart Power LED indicators -
Be alert when PCI-E voltage is unstable with the smart power LED indicator.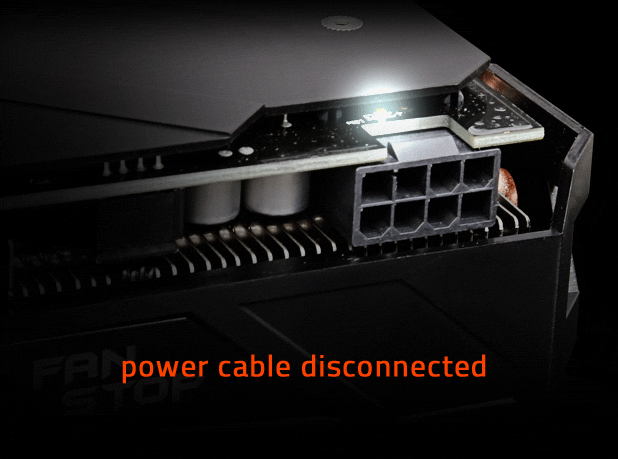 Xtreme Engine -
Adjust clock speeds, voltage, fan performance, RGB lighting effect, power target can be monitored and tuned in real-time according to your own preference through this intuitive interface.

Specifications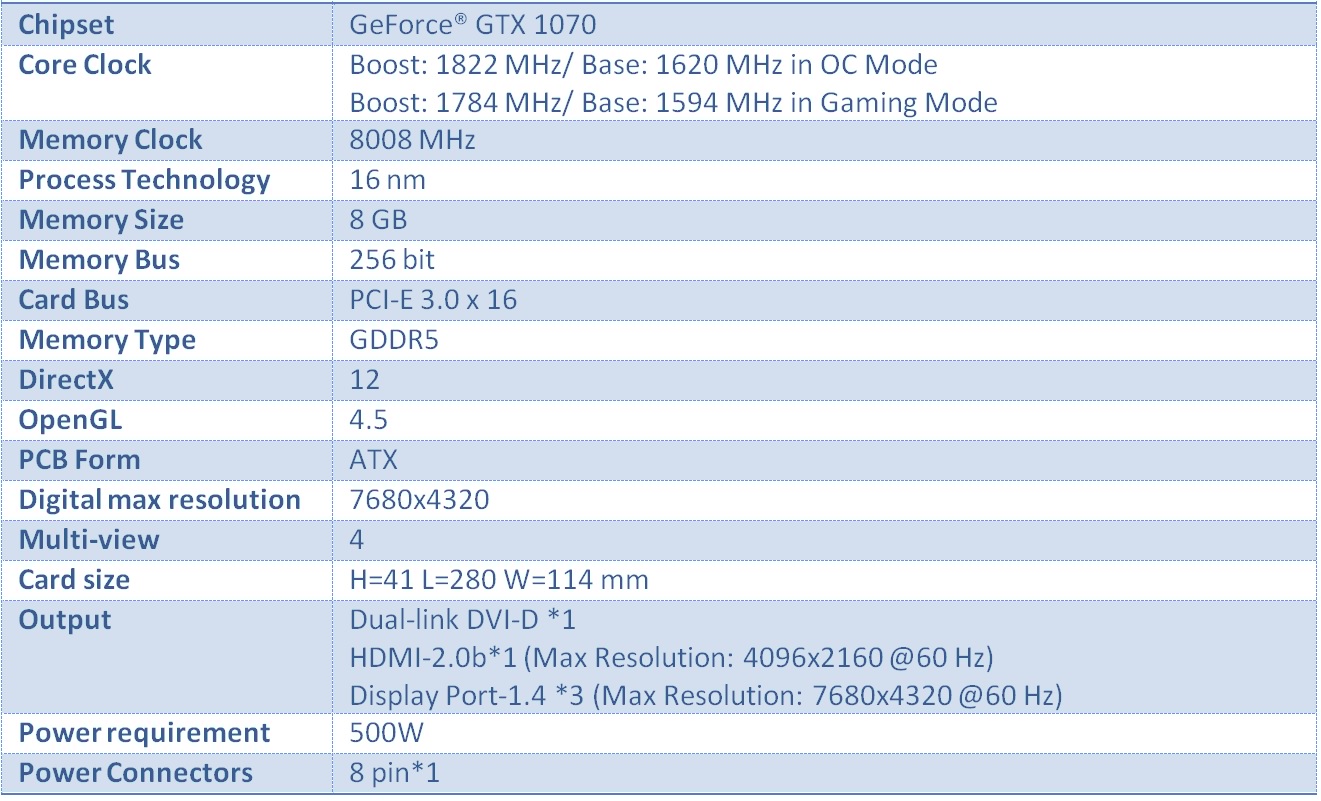 Package
The GIGABYTE GTX 1070 comes in a black colored box with G1 Gaming Logo highlighted in bright orange on front of the box . Back of box covers details about the product features along with specifications.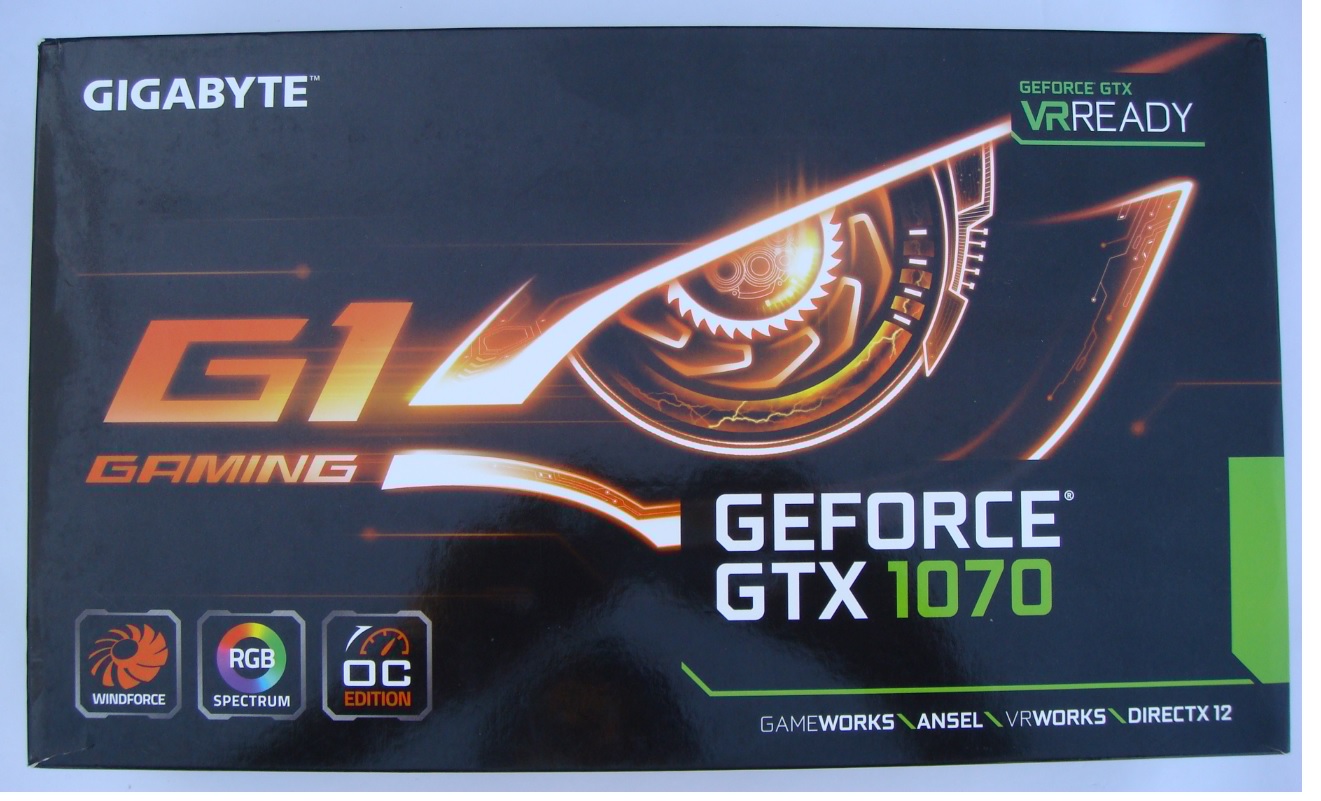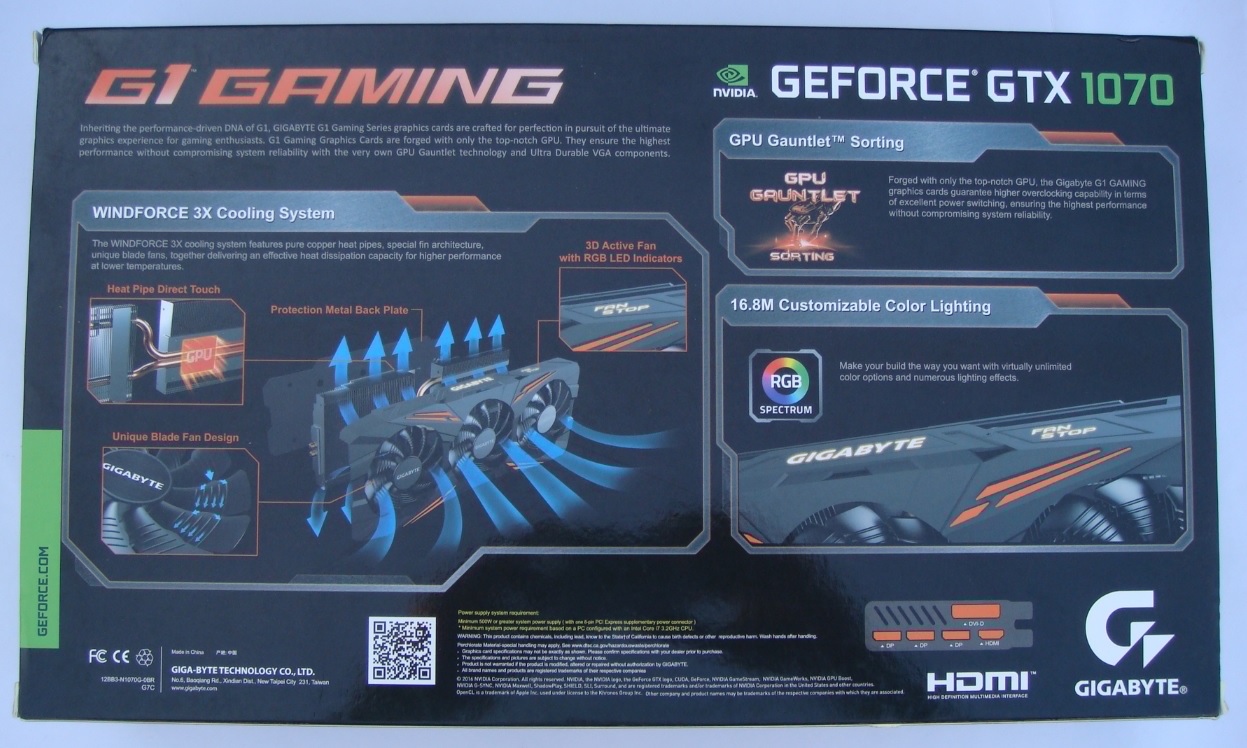 Inside the box
Along with the GFX card, box also includes driver installation CD and quick start guide.
Looks
GIGABYTE G1 Gaming GTX 1070 graphics card features a black colour theme with few orange strips over the fan shroud.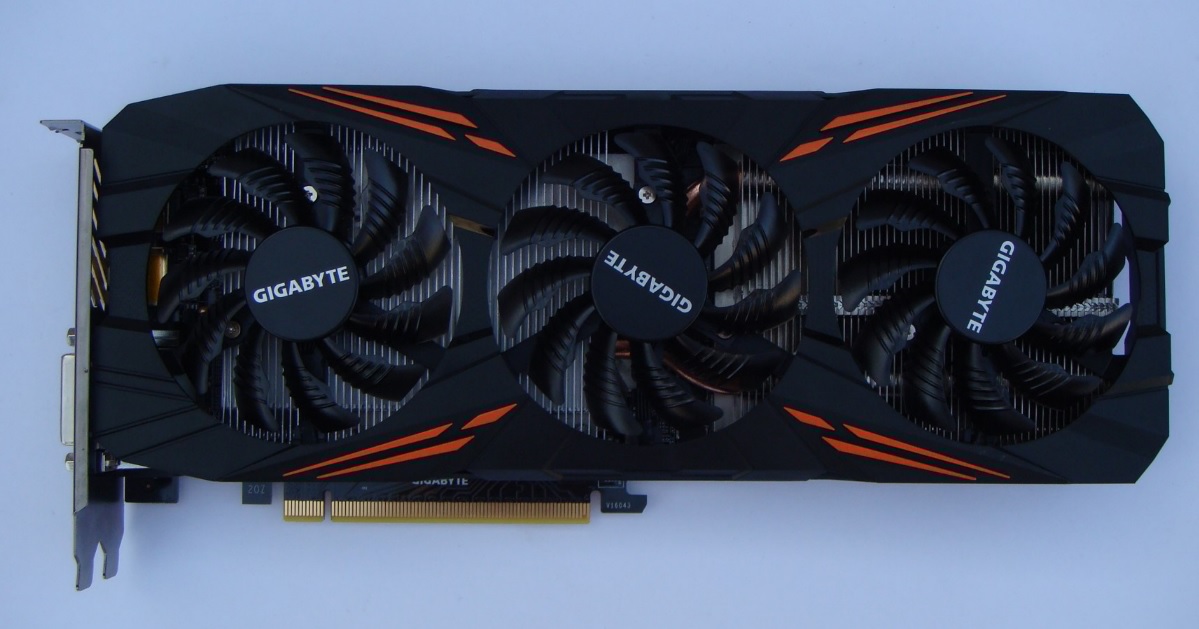 Graphics card comes with a full solid back plate.
Top of graphics card have a GIGABYTE logo with full RGB lighting as let user to pick their preferred colour theme. Beside this we also have a FAN STOP indicator LED which actually lights up when fans on the card stop spinning.

On the back I/O plate you get three native DisplayPort 1.4, one HDMI 2.0b port, and one Dual-link DVI-I port. 4K/60 Hz gaming is supported via the HDMI 2.0b and DisplayPort 1.4. The maximum digital resolution is 7680×4320 at 60Hz with dual DisplayPort connectors.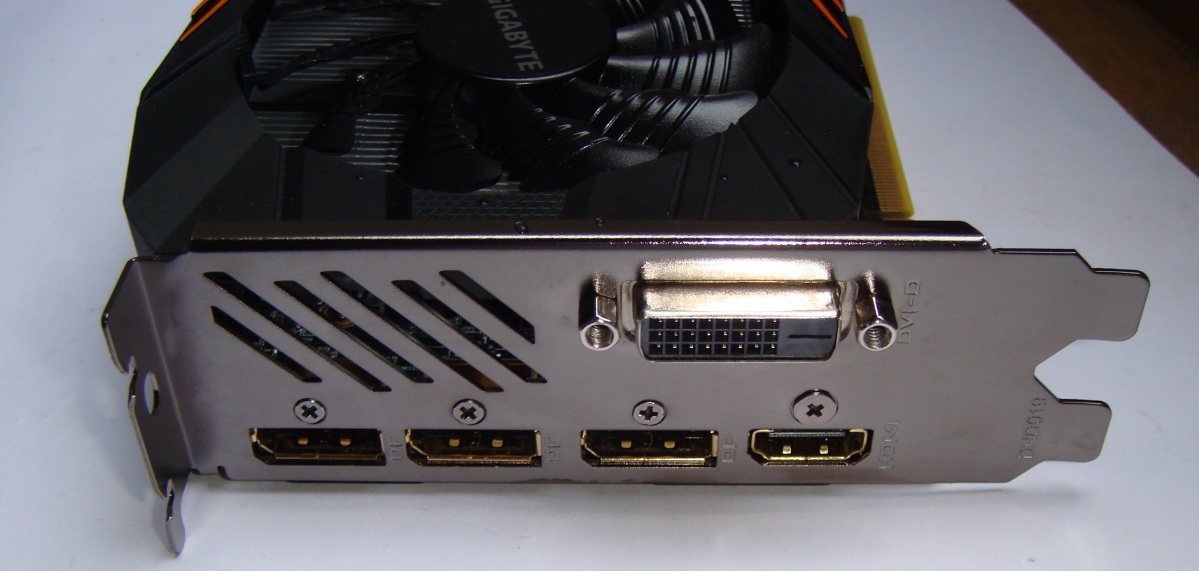 For cooling of this graphics card Gigabyte used their 3D Active fans design with total of three 80mm fans, each facing down blowing over a large heatsink with two large copper heat tubes directly in contact with the main GPU silicon providing a great cooling solution.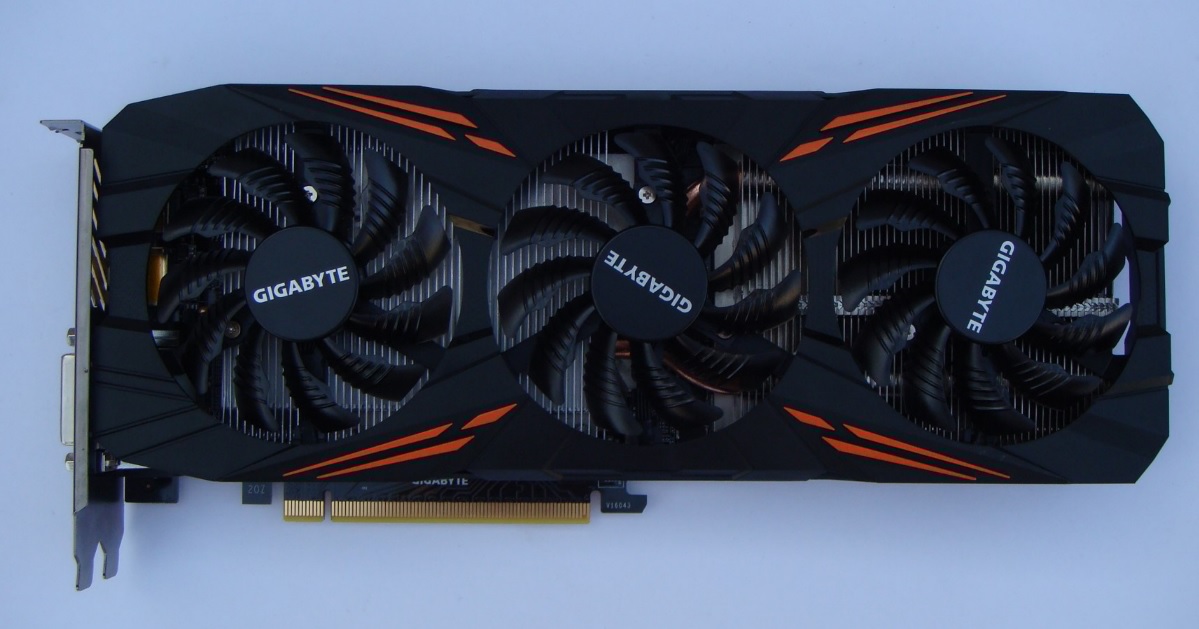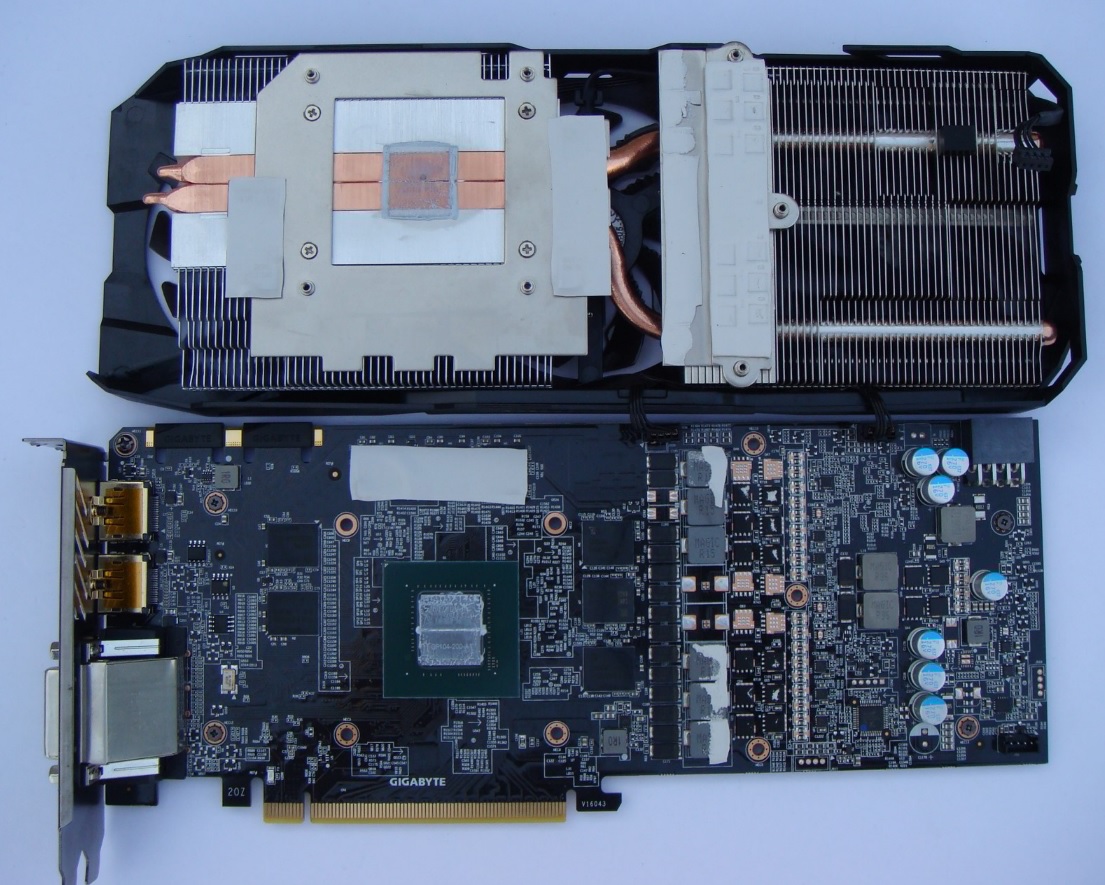 On the PCB we have the main GPU chip at the center surrounded by eight SAMSUNG (K4G80325F B-HC25) GDDR5 memory chips, 1GB capacity each running at 8,008 MHz of effective GDDR5 speed at 256-bit bus interface.
At power stage section of the graphics card we have a strong 6+2 power phase design in combination with ultra-durable capacitors and high-quality chokes. Six phases supply is used to power the GPU while the remaining two phases powers the memory. All controlled by a UPI Semiconductor Corp. PWM controller chip (uP9511P).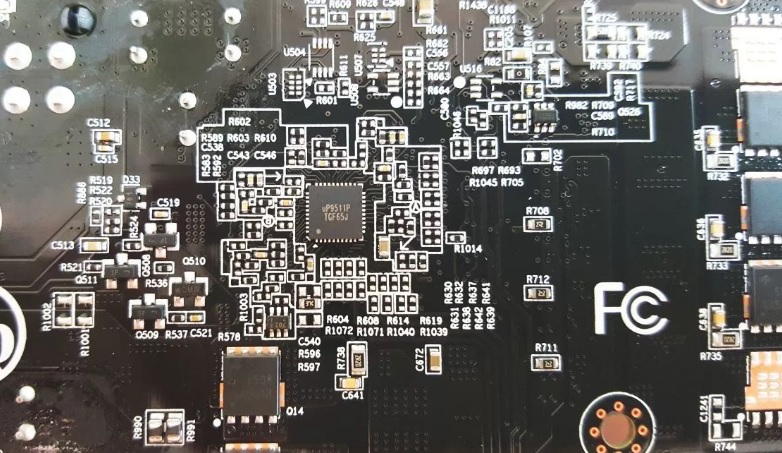 For all the RGB lighting and FAN controller Gigabyte used a 32-bit ARM microcontroller by Holtek's a HT32F52241
Testing
Test system configuration -
CPU - Intel Core i7 6700K
Board - GIGABYTE Z170 Gaming G1
RAM - 2 X 4GB Corsair DDR4 3000Mhz
SSD - Kingston 120GB SSD
Cooler / Case - Custom Phase Changer Rig
GFX - GIGABYTE GTX 1070
PSU - Corsair RM 650x
Display - Acer S220HQL
OS - Windows 10
Bundled Softwares
Overclocking