Hello!!
I have a Samsung Galaxy Nexus for sale.
Purchase date - 7-8 months back from the US
Item description - Google it please! It's the World-famous GNex/Galaxy Nexus/Nexus 3/...
http://www.gsmarena.com/samsung_galaxy_nexus_i9250-4219.php
Item condition - Very Good.
Both front and back.
Maybe 9/10.
Was spare/backup phone. Very sparingly used. and hardly taken outdoors.
Always used with gel cover and matte screen guard (recently removed)
Runs stock JB 4.2.2
In warranty - No (as NA)
Included - box, usb cable, charger, gel cover. (as in pic, headset only used for checking if it works)
Location - Mumbai
Reason for sale - New phone/s incoming. Can buy a 7" tablet for dad.
Price - INR 15850/-
16201
Notes - Only for local buyers, so that they can check before buying. (or those who can arrange for the same as well as shipping)
Pics:​
http://imgur.com/a/I5d6e#5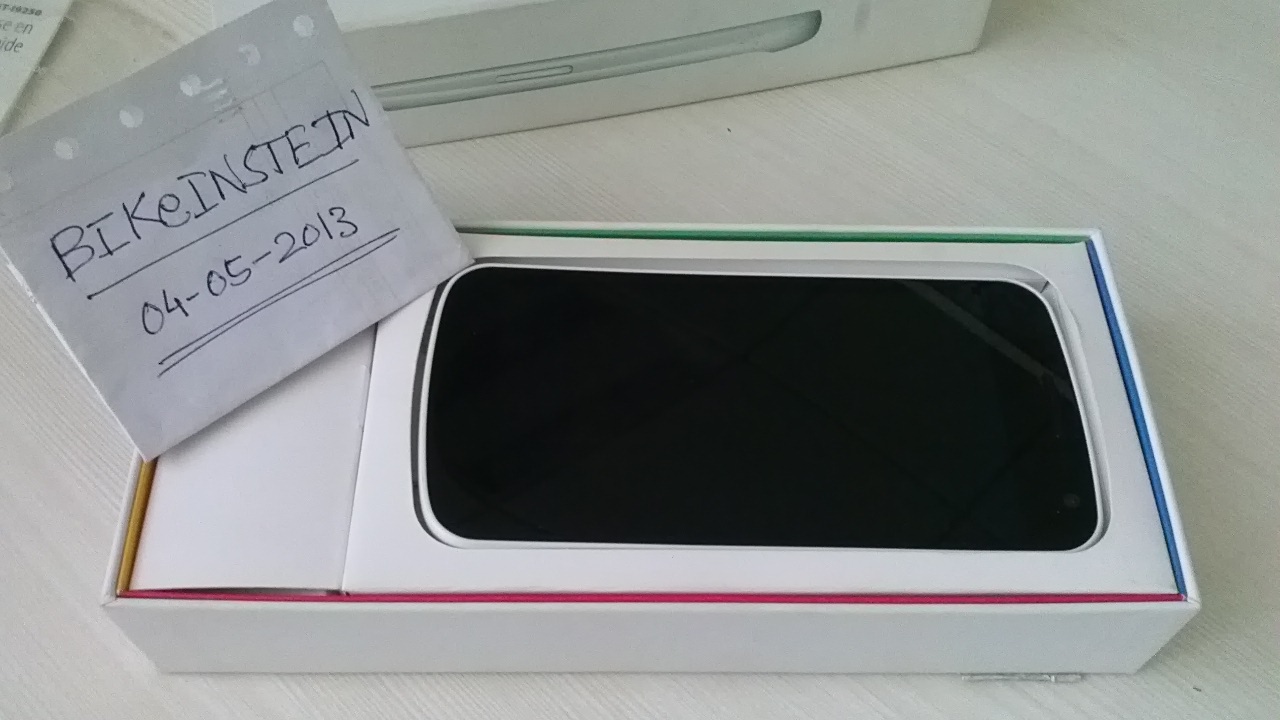 Genuine buyers, please PM me. Lowballers or lame posts will be reported.