Hey there,
So it began around 4 years ago, I saw case manufacturer sacrificing cooling performance of computer cases for the RGB, I thought why they don't do both, "I can do that if I had money" I thought.
Then few month later I got a job, I had to make a choice either to continue B.tech or get the job, then I thought to grab the job as it will give me funds to make the case happen.
In ~4 years of designing, developing, testing, revising, I created and tested 20-30 prototypes amounting to around Rs 7Lac (AKA 2 yrs 3 months of salary) including computer parts bought for testing and clearance checking, now it finally reached to the point which I think is good enough to compete with the giants.
I named the case Open Air X. And Yes I am the owner of AKDesigned (technically) , and creator of the Open Air X computer case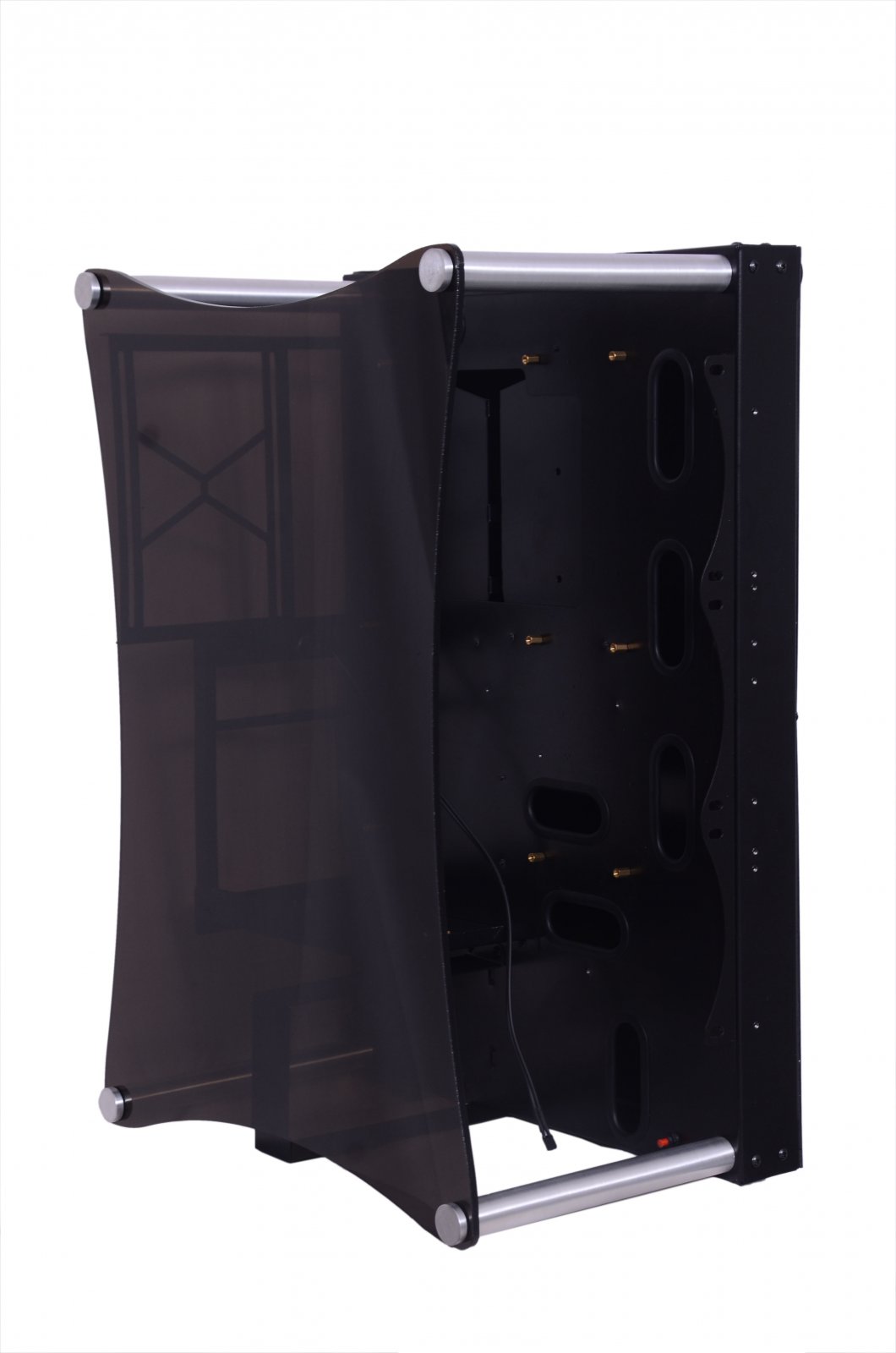 It is based on performance first looks always approach. I combined directional airflow of normal cases and open air design of test benches to get best of both world.
I simply can't compete in normal case market so open air was the only way to go. So as Dmitry Novoselov
from Hardware Canucks says
"If you are the type of person who will complain about dust accumulation inside of it you already know this is not for you"
More info and the case is available for
purchase on Amazon
here
( only 6 are made, no more will be made so they are limited )
Now lets get to the build.
Specifications:
Common components used are
Case : AKDesigned Open Air X
Cpu : Intel i7-8700K @ 4.8/5.3Ghz base/turbo (Deledid, LM, Resealed)
Motherboard : MSI Z370 SLI Plus
RAM : 4x8GB Gskill trident Z RGB @ 3600mhz cl16
GPU : Gigabyte 1080ti Gaming OC
Sneak peek with AIO (Deepcool GAMMAXX L360 V2)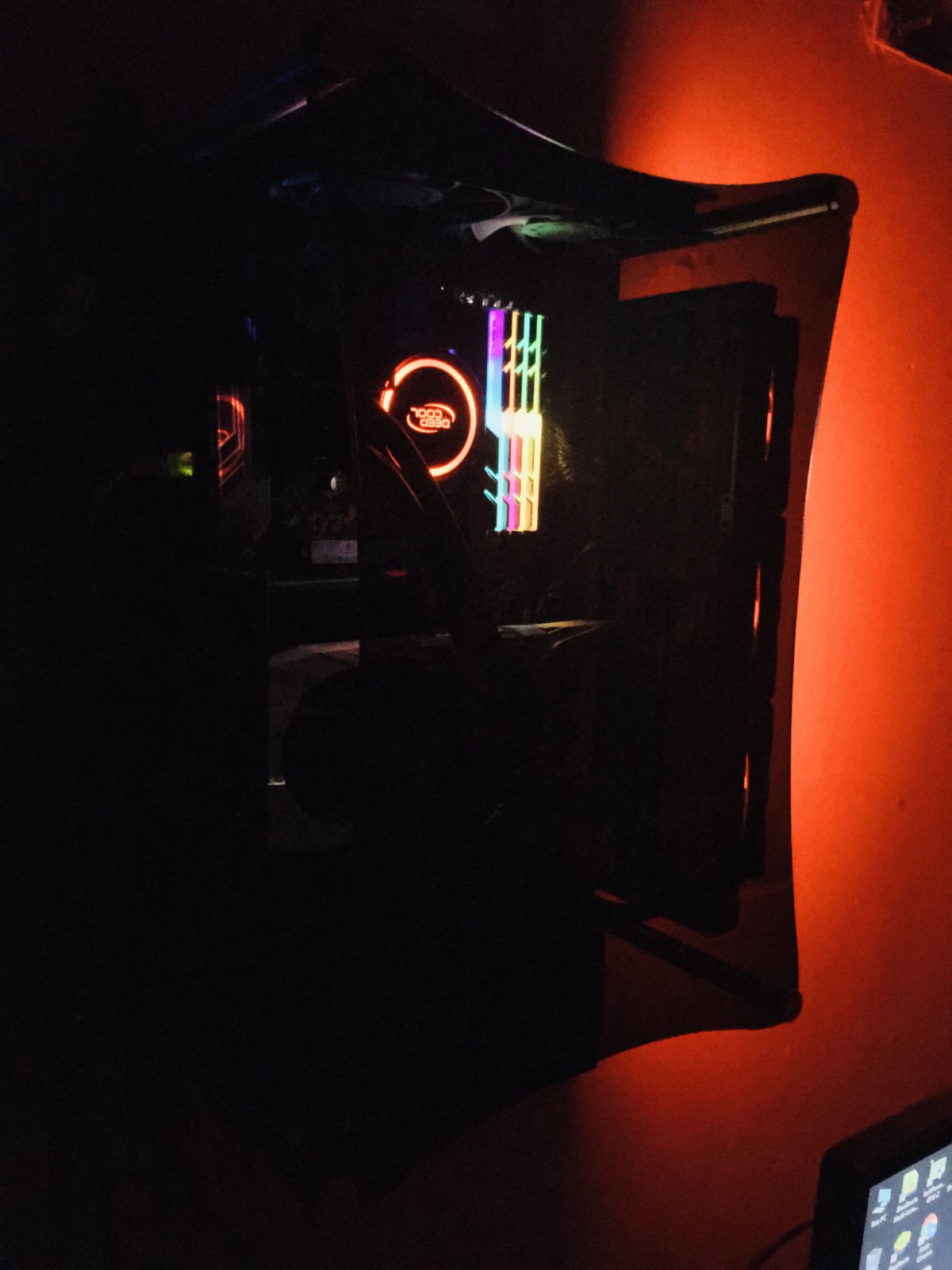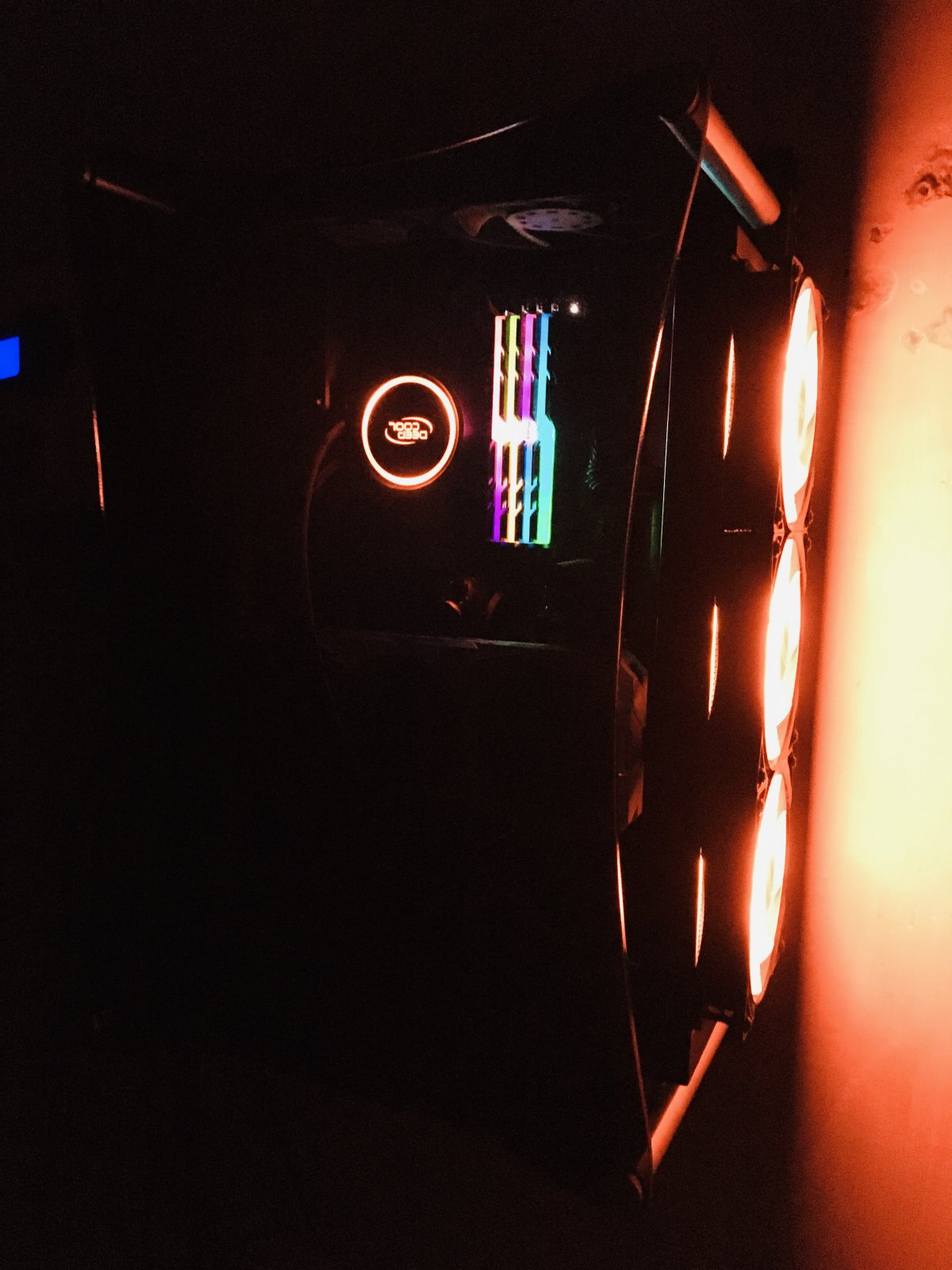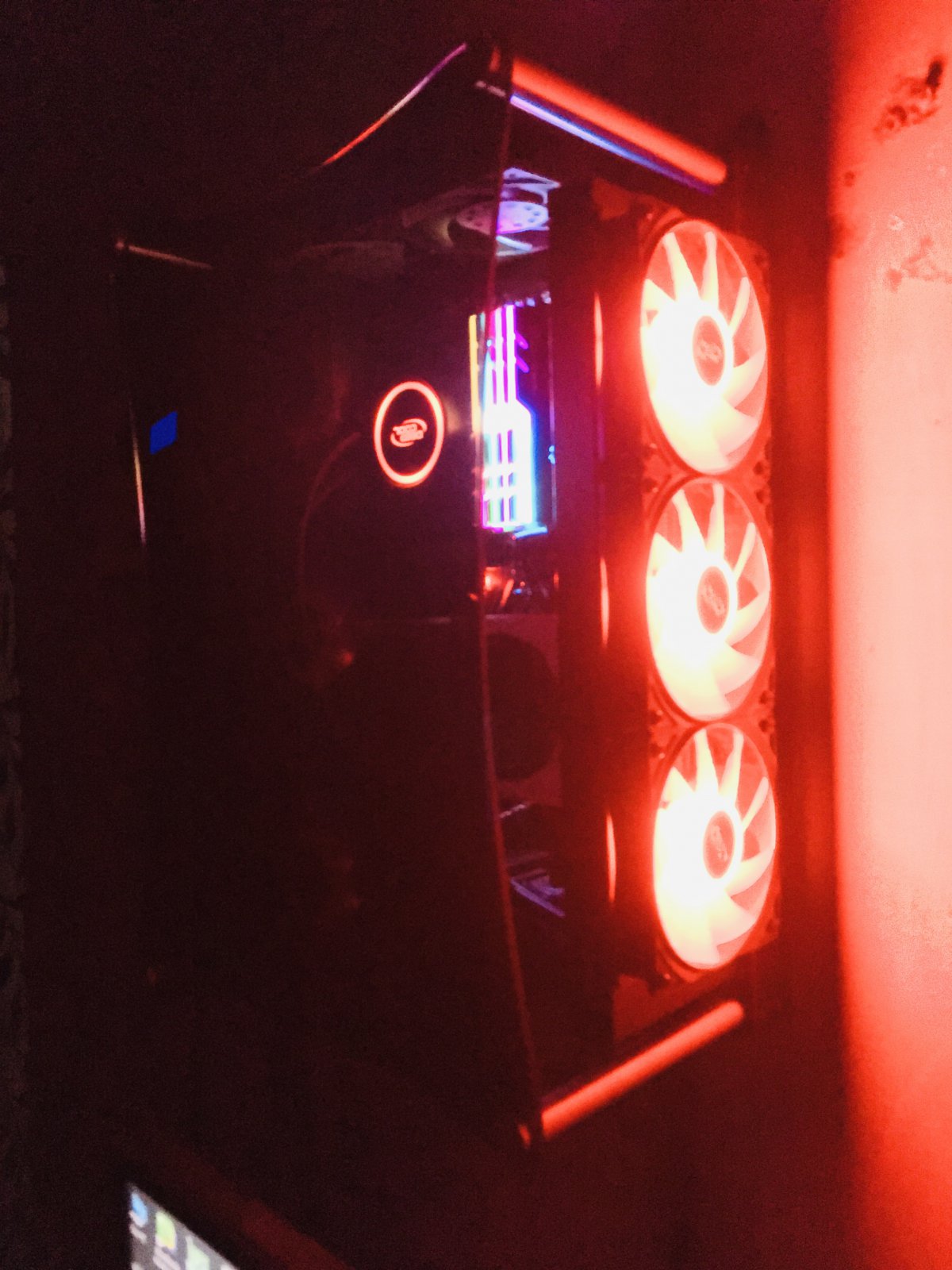 I am currently using it in above config with AIO cpu cooler and stock gpu heatsink.
Cooling Performance
Since its open air and cooling performance is so good so :
cpu fan set to spin at 500rpm (4.8v) if cpu temp >50'c else don't spin
vrm fan is a 92mm 2 pin dc fan set to run at 4.2v (minimum volts it needs to spin) if cpu temp >50'c else don't spin
nowadays noise floor is 35dB at night time (12am onwards) , and its noise is 38dB at above mentioned settings ( 52dB if running deepcool's fans at max as those fans are loud, jonsbo fans were 45dB at max ) it is so quiet that I can hear the spin of HDDs and needed to stop wall clock as it was creating background noise and causing noise floor to go higher
ambient temp 20'C
20 minutes Prime95 v29.8 avx Smallest ftt stress test (test video link part 1 ,
part 2
)
CPU max- 68'C Avg- 65'C
VRM max- 96'C Avg- 92'C
10 minutes gaming (2 loop RDR2 benchmark ultra setting @2560x1080) (
test video link
)
CPU max- 57'C Avg- 47'C
VRM max- 64'C Avg- 60'C
(cpu fan didn't spin 70% of time)
GPU (+100mhz oc) max- 75 avg- 67
Sneak peek with cpu gpu custom watercooling loop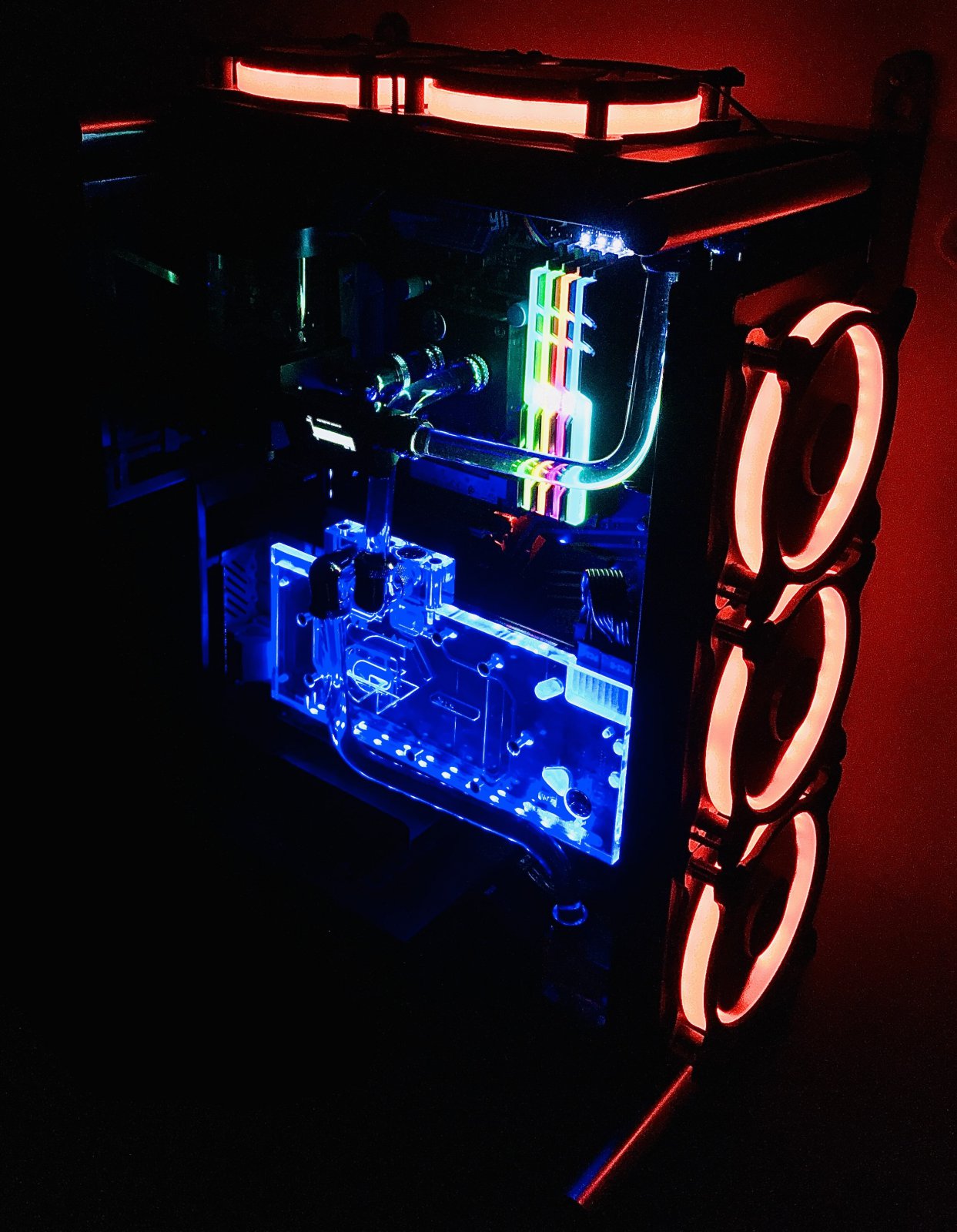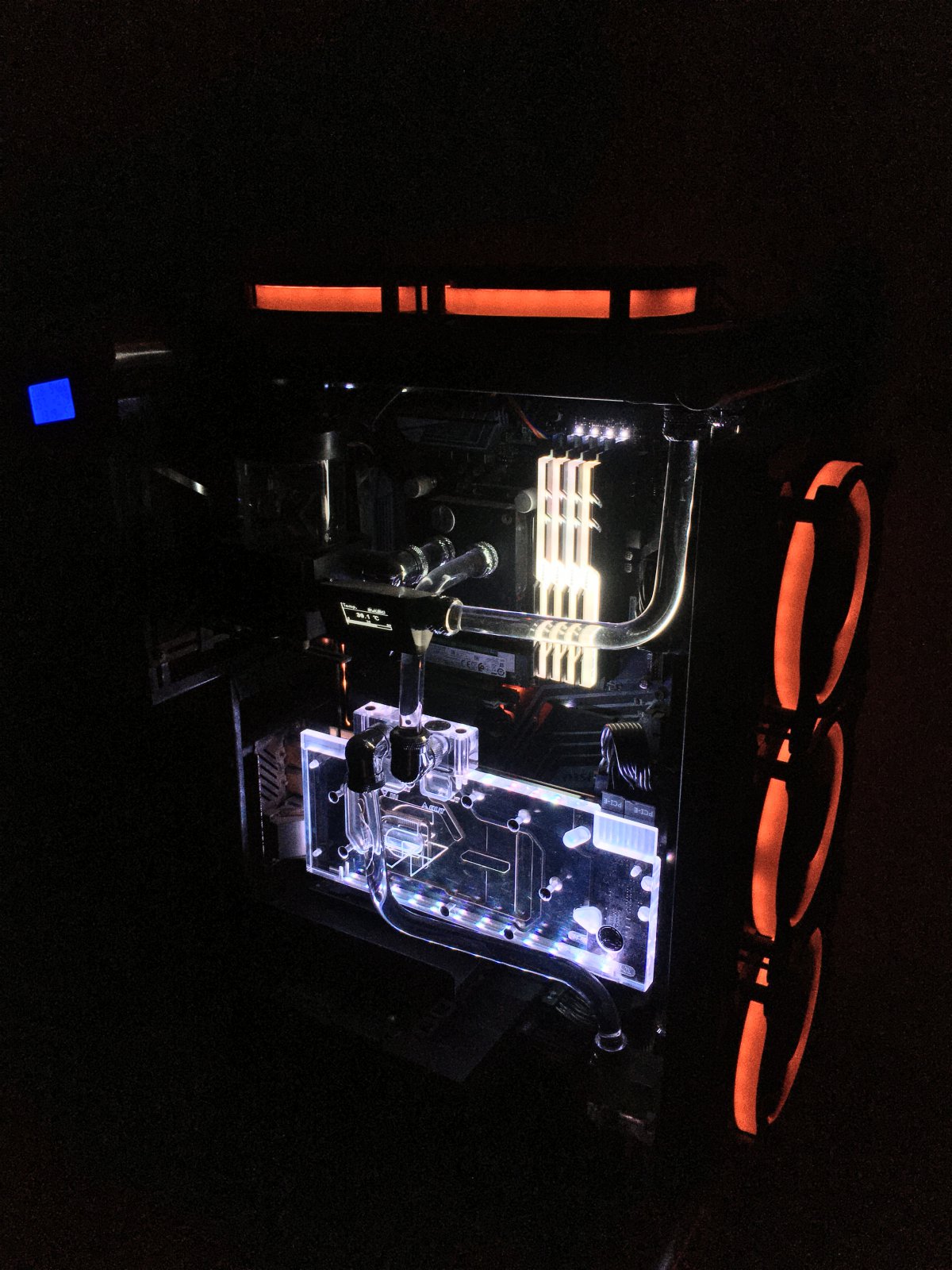 link to Custom watercooled
rig video
Currently its hanging on wall behind the monitor
Plan is to hang it on right side wall, hand monitor on wall, and hand keyboard on wall too ( that is no table ) and again make it full custom watercooled (as i used aio just to test )
stay tuned
*reserved*