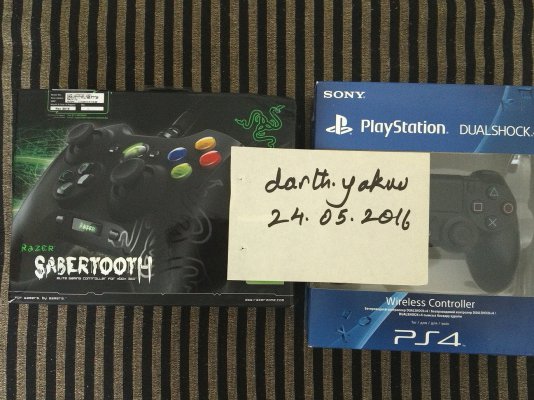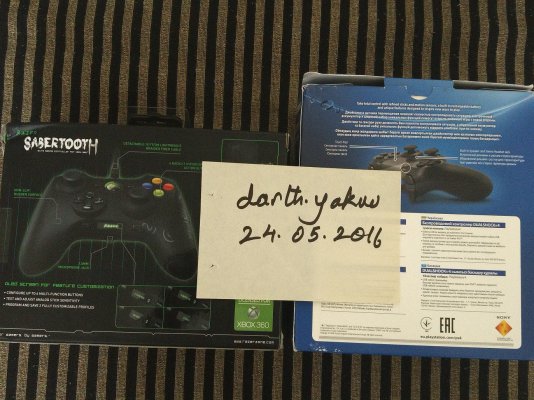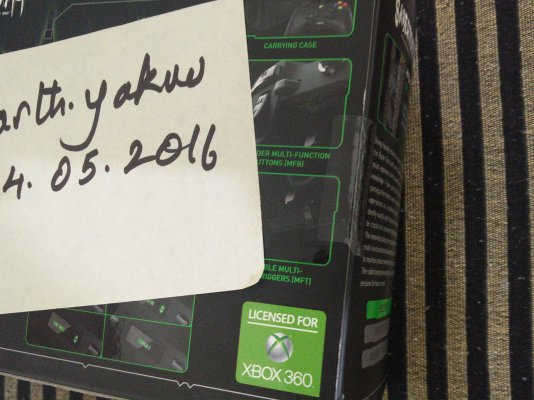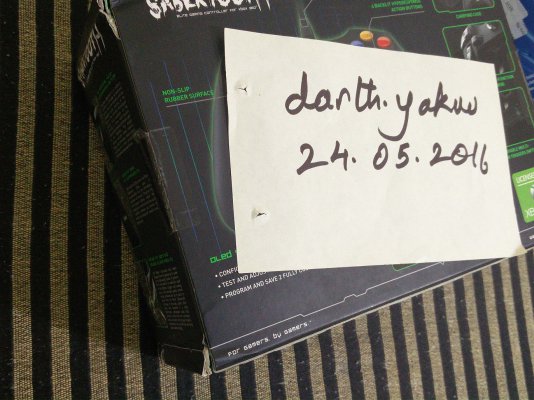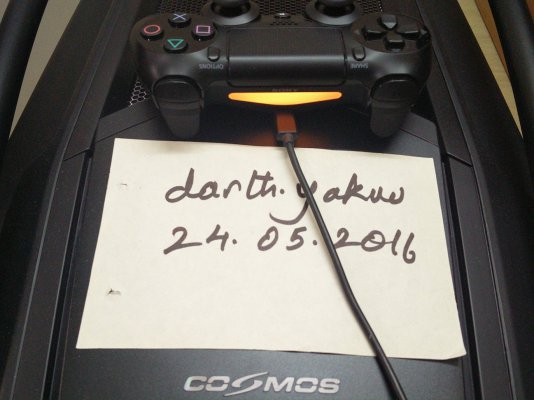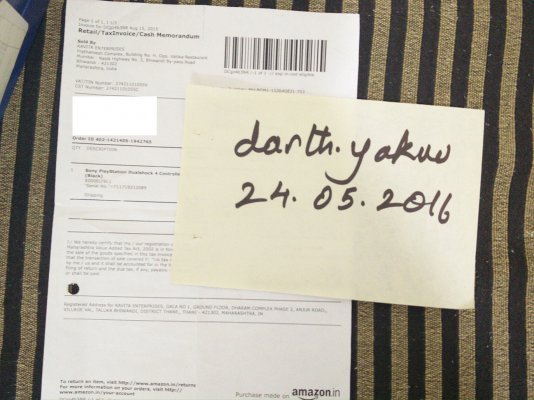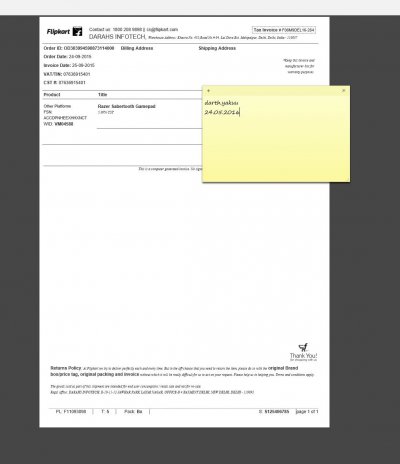 Imgur -
http://imgur.com/a/gkvSJ
First controller for sale is a brand new replacement for an earlier Razer Sabertooth controller. Details already mentioned in header. The second device for sale is a Sony Dualshock 4. Razer controller is brand new sealed piece and the DS4 is barely used 5/5 condition. Check pics for more. Interested members feel free to pm me. Please do not low ball. Both prices include shipping via DTDC at buyers risk.
Sony Dualshock 4
Expected Price: Rs. 2500
Item Condition: 5/5
Purchase Date: 15.08.2015
Remaining Warranty Period: 3 months
Invoice Available: Yes
Reason for Sale: Not actively gaming these days.
Shipping from: Chandigarh
Payment Options: Cash or Bank Transfer
Shipping Charges: Included in cost
Pics provided: Yes
Last edited: