Product Name: Ultimate Ears Triple Fi 10 Vi (mic version).

http://www.amazon.com/gp/product/B001DCBBHK/ref=s9_simh_gw_p147_d0_g147_i1?pf_rd_m=ATVPDKIKX0DER&pf_rd_s=center-2&pf_rd_r=1QX62WRS5J7TGMBEHQKD&pf_rd_t=101&pf_rd_p=470938631&pf_rd_i=507846


Expected Price:
Triple Fi 10vi (mic version) with the 3 used comply tips and all other original accessories -
Rs8250 + shipping
Custom cable + extra comply tips -
SOLD
Manufacturer page URL: Logitech UE Ultimate Ears
Description if any: Everything working perfectly
Reason for Sale: Had purchased for a friend , 2-3 months back . He wishes to upgrade to custom model .
Product condition: 9.7 out of 10 for earphones , 9.5 out of 10 for metal case (has a few scratches and minor dings) , Rest all accessories as good as brand new
Purchase Date: April 2012
Remaining Warranty period: N/A
Warranty available in: N/A.Can provide a week of testing warranty
Invoice Available: N/A
IMAGES :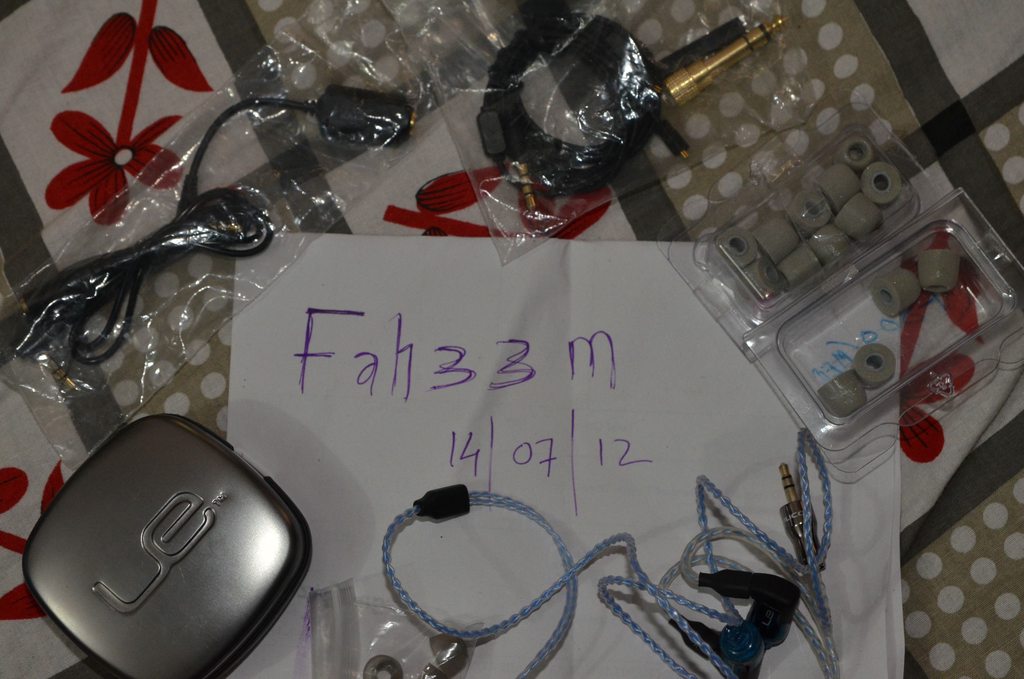 More Images :
UE TF10 Vi - Imgur
Please do not low ball . If you are looking for anything in particular of the above , use PM
.