ultrabay

graphic addon

sli nvidia 755m gt

with

170 watts Laptop charger

for Lenovo

y510p.
Expected Price: Rs

19,000/-
(Price dropped)





Source and Time of Purchase: Bought from U.S.A. via friend




Reason for Sale: This product is not of use to me now.




RMA/Servicing history: Never serviced




Product Condition: Used only 3 months, fully working, barely used.




Purchase Invoice Available: Not available




Company official Indian warranty valid/Remaining Warranty period: No | 0 Months




Accessories Included: 170 watt charger




Product Location: Bhubaneswar, Odisha




Preferred Courier: No specific courier.




Shipping Charges: At actuals




Payment Options: Online Bank transfer.
Pics: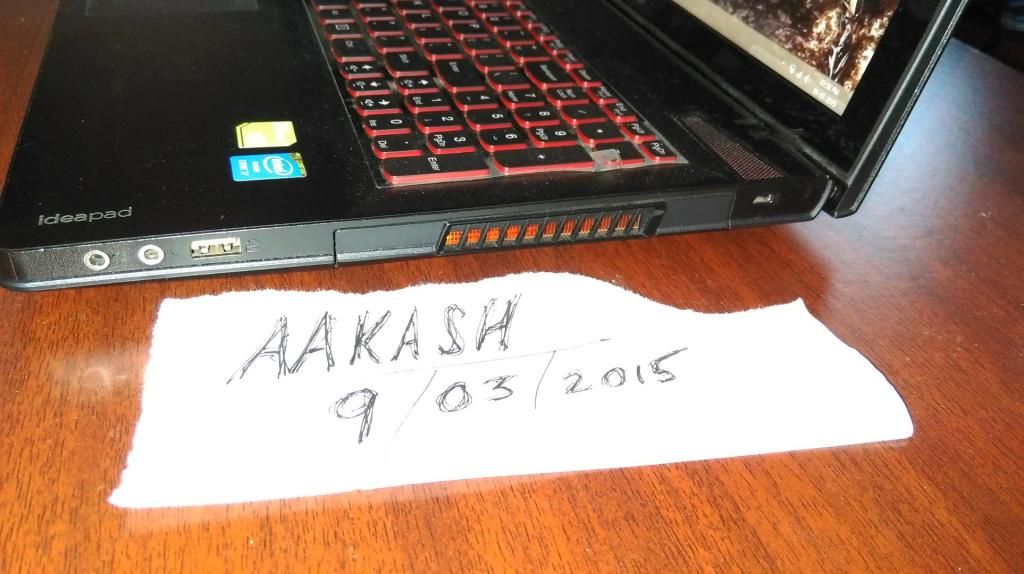 [DOUBLEPOST=1425912218][/DOUBLEPOST]Its just the ultra bay graphics card gt 755m for lenovo y510p laptop
Its not the laptop.
And , as to use this sli mode gpu, 170 watt adopter is needed so thats included too.
Last edited: