6700XT is already at an advantage over Nvidia. Currently, it is under $350 in the US
In mid 20s in India with flipkart sales. Seems like a much better buy vs anything from nvidia in that range if you don't fall for the 'features' trap. Features are only a bonus, cannot compromise basic hardware for that.
4060ti 16gb is priced too high to make any sense. And 8gb makes no sense to me for a new gpu priced at 400$. 200-250$ perhaps.
Who buys new-not-very-cheap gpu to immediately play at medium-ish settings?
Hopefully, goes the way of 4070. If they want volume sales, price should be much better.
First, the information that most people will be interested in: when you can buy these cards and how much they will cost. Coming first, on May 24th,...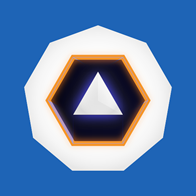 www.techspot.com
With the main details of these products covered, there is a clear elephant in the room: the low memory capacity of two of these GPUs, at least. The RTX 4060 Ti with just 8GB of VRAM priced at a whopping $400 seems quite problematic, given the increasing number of games that struggle to run using ultra settings on 8GB cards. As we've shown in many examples, this is a clear trend for modern games, which may relegate the RTX 4060 Ti to only being usable on medium-ish quality settings depending on the title.
Nvidia stated in their briefing with us that the RTX 4060 Ti isn't designed to be used on ultra settings; being a mid-range card, it's more suited to high-ish settings at modest resolutions. Indeed, many games will run fine on an 8GB card in the short term with dialed-down texture quality. The issue is that VRAM capacity will likely be the only reason full ultra setting gaming will be unachievable (especially with ray tracing enabled), as the core GPU performance of this product is otherwise capable of ultra settings.
Looking at 3000 & 4000 series it's almost like Nvidia intentionally cripples the 60 & 70 models to make the higher ones seem more VFM.
It is like that. Very clear after launch price of 4090 and 4080. Both absurdly high but 4090 had better relative value. Probably nothing will change now as crypto demand has been replaced by AI demand