For Sale !
Product Name, Manufacturers code & URL: Zotac Geforce Gtx 570 Synergy Edition | SKU - ZT-50205-10P
ZOTAC - It's time to play! - GeForce® GTX 570 Synergy Edition
Expected Price: SOLD.
Time of Purchase: 21.01.2011
Indian warranty valid/Remaining Warranty period: Yes | 41 Months. (Zotac provides 2+3 yrs warranty. Extended 3 year only available if registered at website. Check images attached.)
Reason for Sale: Upgraded to a Zotac Geforce Gtx 670. :yahoo:
Purchase Invoice Available: Yes.
Product Condition: Brand new. Mint. This is a rma'ed unit. Check images for more.
Accessories Included: Original box, manual, 1x dvi to vga adapter, 1x 6 pin pci-e to molex.
Product Location: Chandigarh.
Preferred Courier: No specific courier. Local pickup also available. (Shipping only at buyers risk. Can also purchase insured shipping iff available at courier.)
Shipping Charges: At actuals.
Payment Options: Cash or Bank transfer.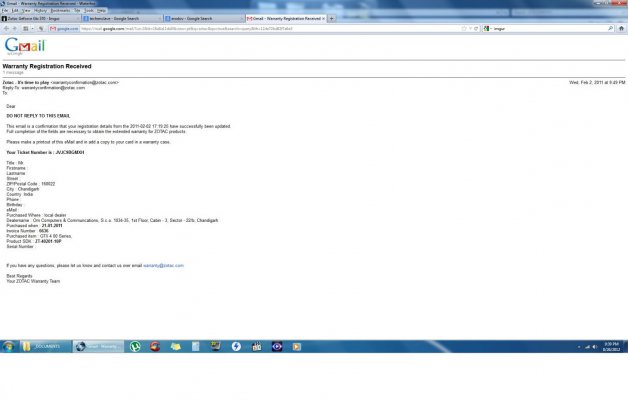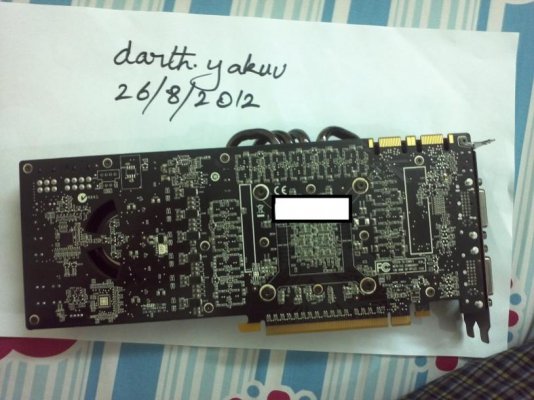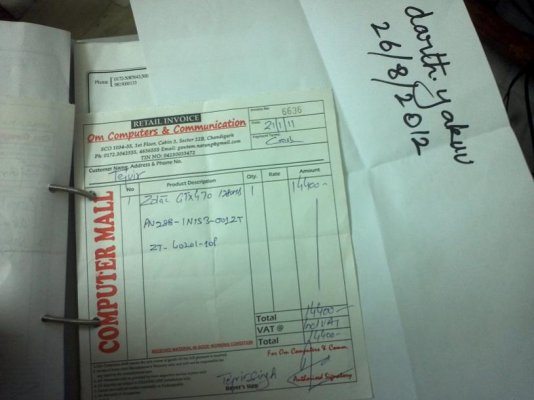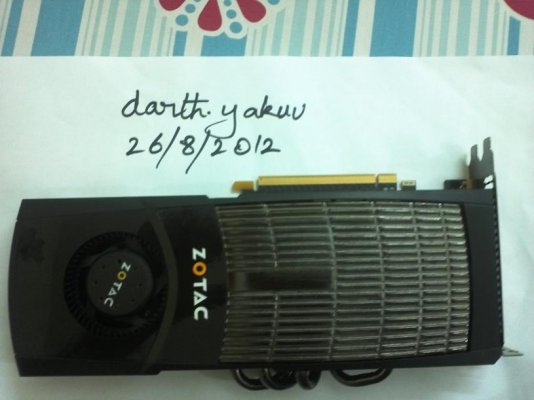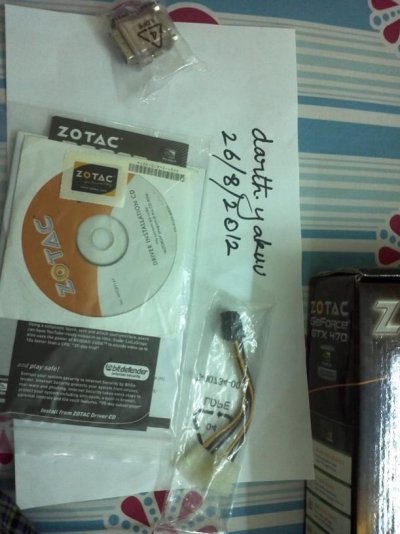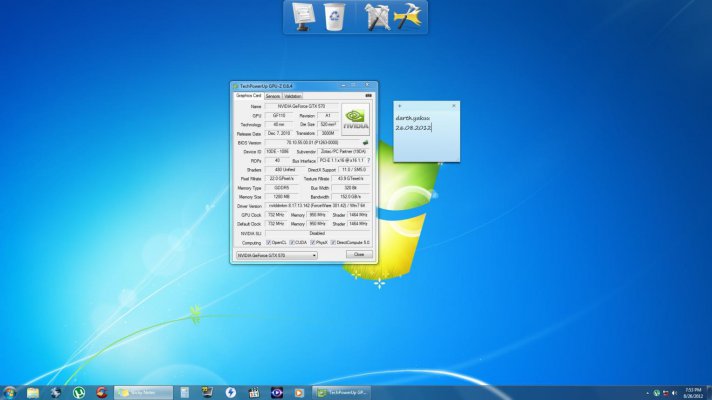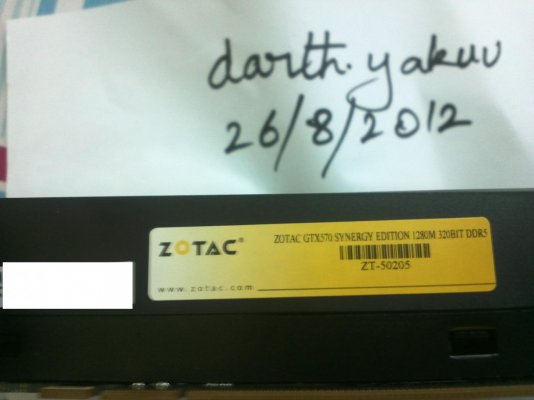 Do not post your e-mail address or phone number here for your own safety.
Any phone numbers or e-mail addresses will be deleted.
A little background story; bought a brand new Zotac Geforce Gtx 470 last year January. Card developed a snag somewhere around July this year. Rma'ed it and bought a new 670. The first rma unit turned out DOA.
This is the second piece I received. Please note that I am selling at the exact same price I bought it for, so please refrain from low balling. Price mentioned is non negotiable.
P.s. Make sure your SMPS unit is up to the requirement of this card and that your cabinet has ample room.