Couple of picture of my installation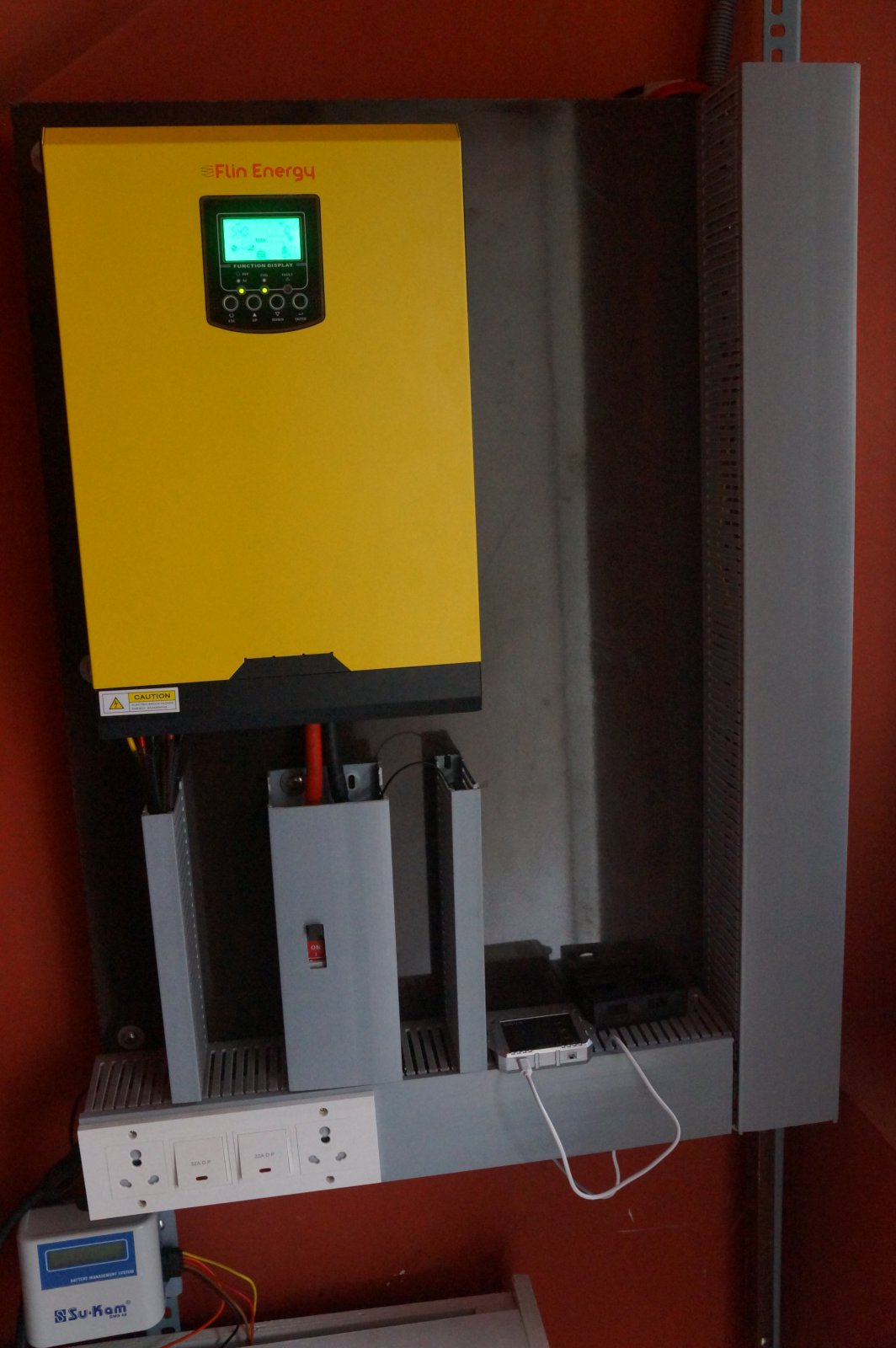 Below picture the the large cable duct with the slide cover open, it reveals all the DC MCCB, AC MCB, Changover switch. (battery shunt and DC-DC converters, terminal blocks connectors, etc are all hidden away inside the duct, so not seen in the picture) . Those two sockets are for connecting a vaccum cleaner or blower, one is powered by inverter output, other is powered directly by Ac mains.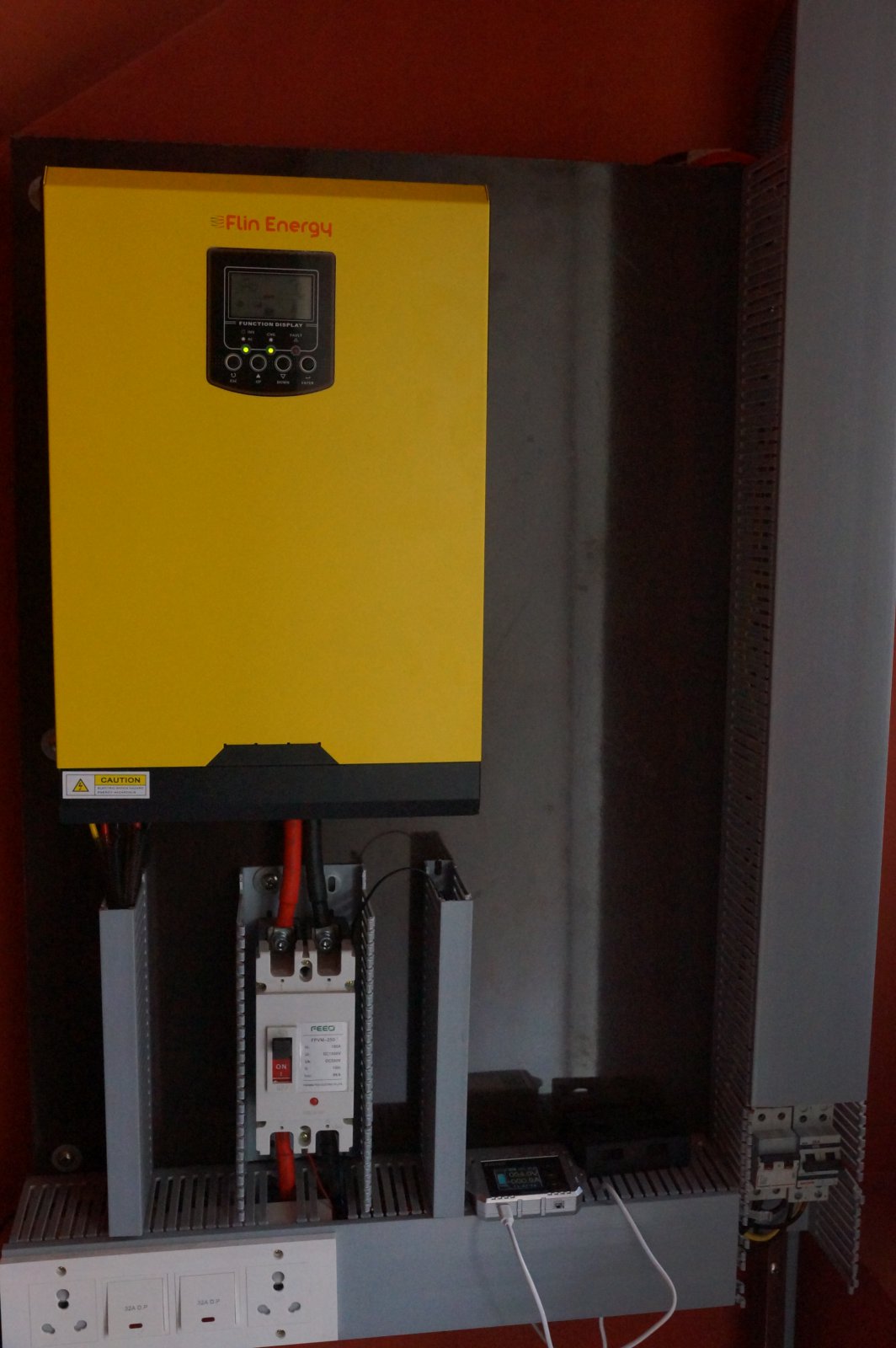 Below picture you can see all the connections are crimped properly, with boot lace ferrule and heat shrink no loose strands by using appropriate tools, every single crimping, connections including the battery connections where crimped by me using a even larger hydraulic crimping tool. All the design, cutting, drilling, mount panel/structure from A to z was done by me alone. No outside help was ever used. Very few if any of the professional installation in India crimp them. Mine is completely safe to touch with no stray wire copper strand.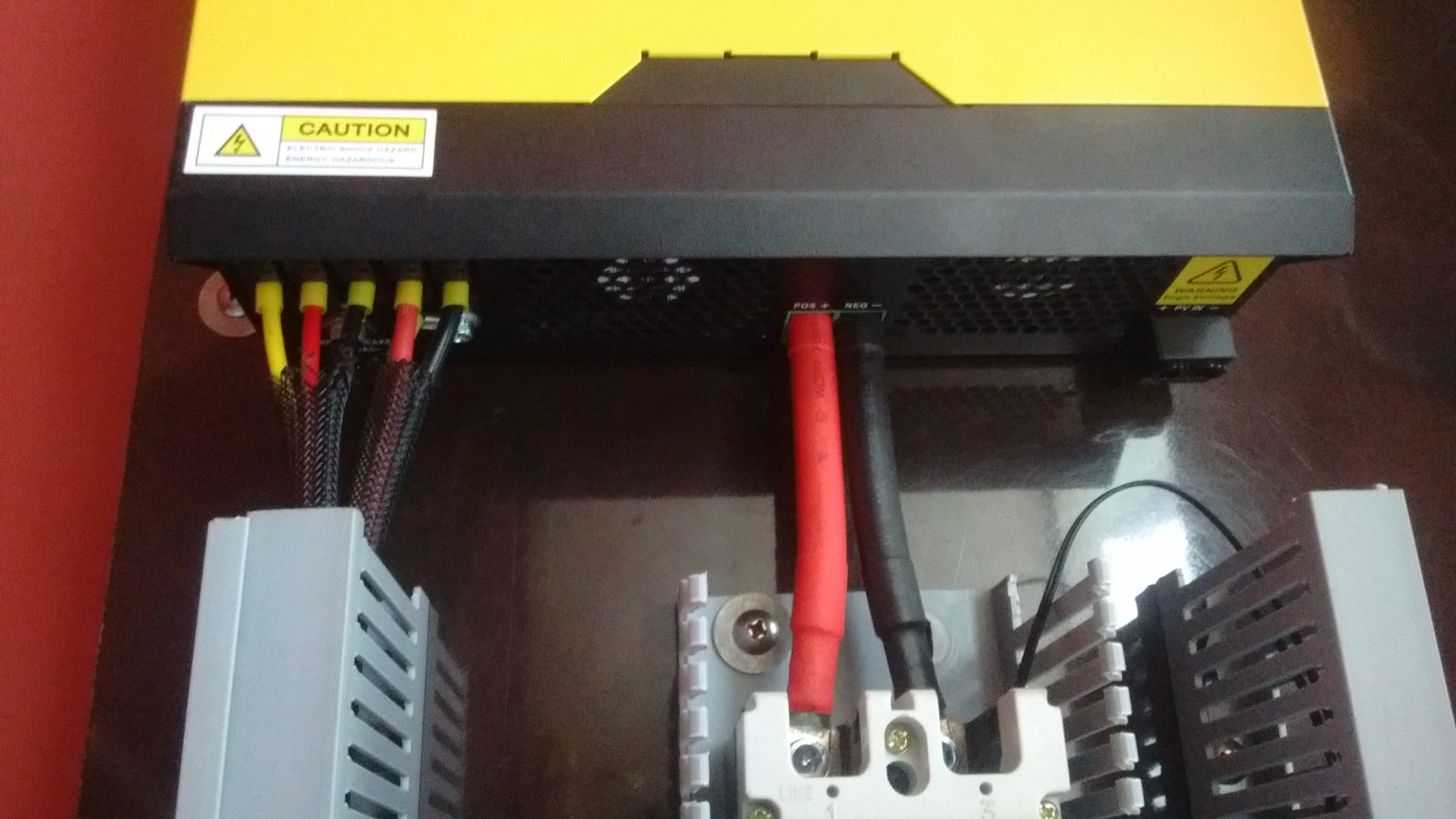 BMS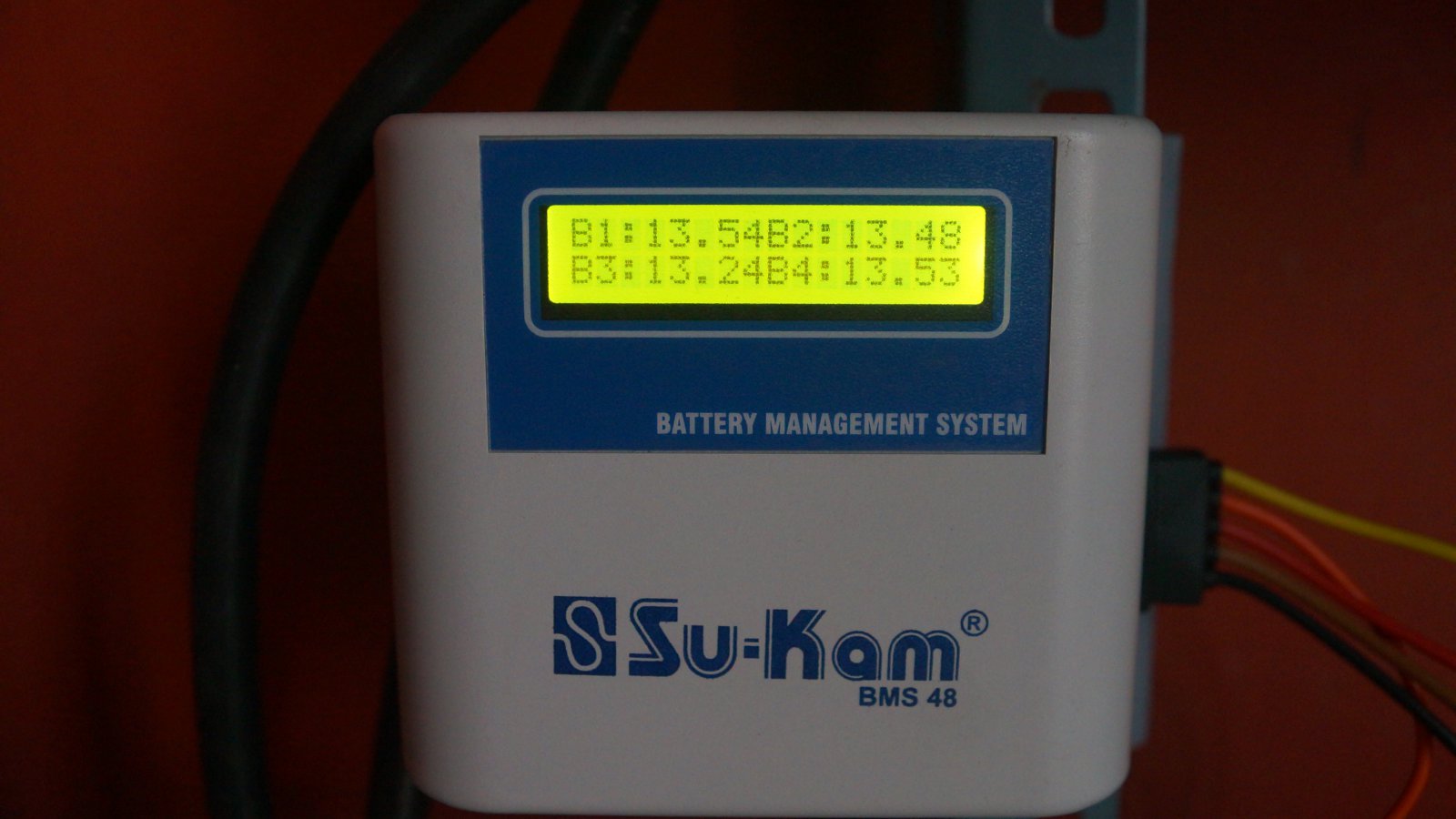 In the below image, Batteries box that I made, top lid is open( most exhausting work was making the battery box , cutting wood using a saw is tiresome and you cannot use power tools every single time).
Cables used are high grade DC welding cable, including the battery inter connecting cables. These cables have double the amp rating vs most of the shelf ready made cables. Also used are super heavy duty battery lugs( hence the need for me to buy a hydraulic crimping tool. Instead of using petroleum jelly/ liqui molly grease I used Wuerth battery spray, Terminals are blue because of this.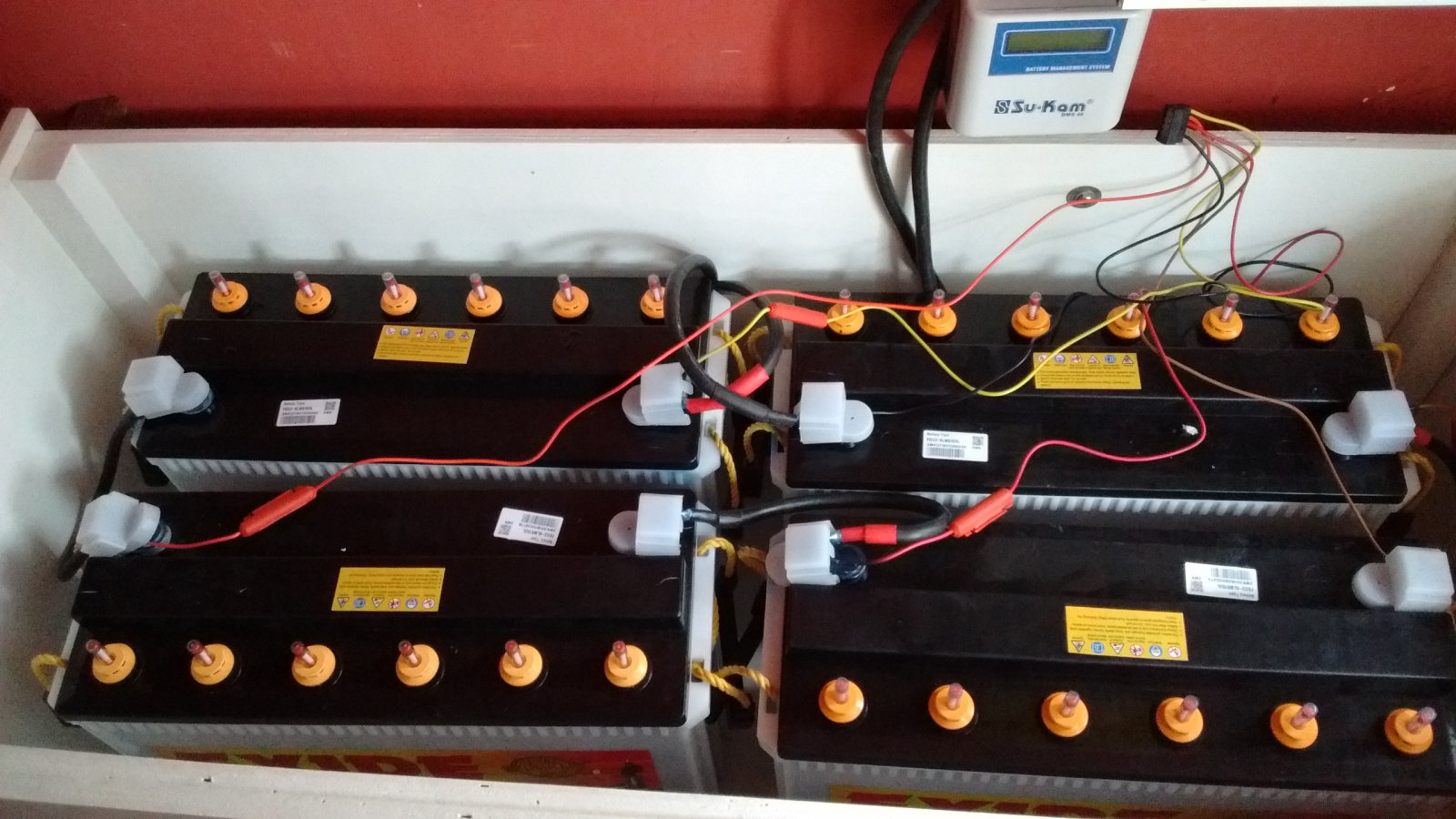 Battery monitor which works on a Shunt( not seen in picture), screen showing during charge cycle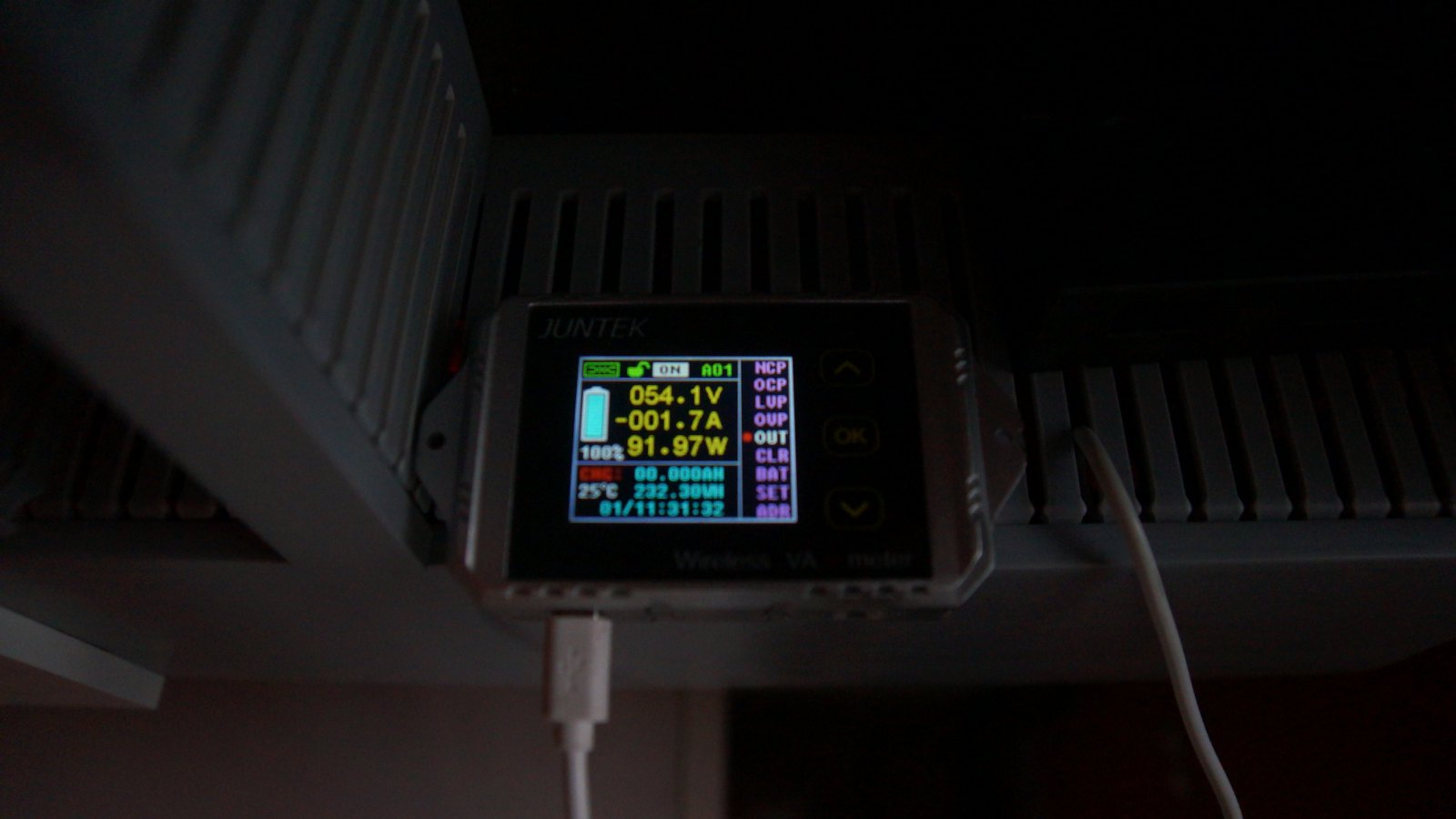 Screen below showing the 100AH discharge cycle, notice the the battery capacity is super accurate, while the inverter show a battery capacity of 2 bars the moment you switch to battery back up ( just like my APC UPS)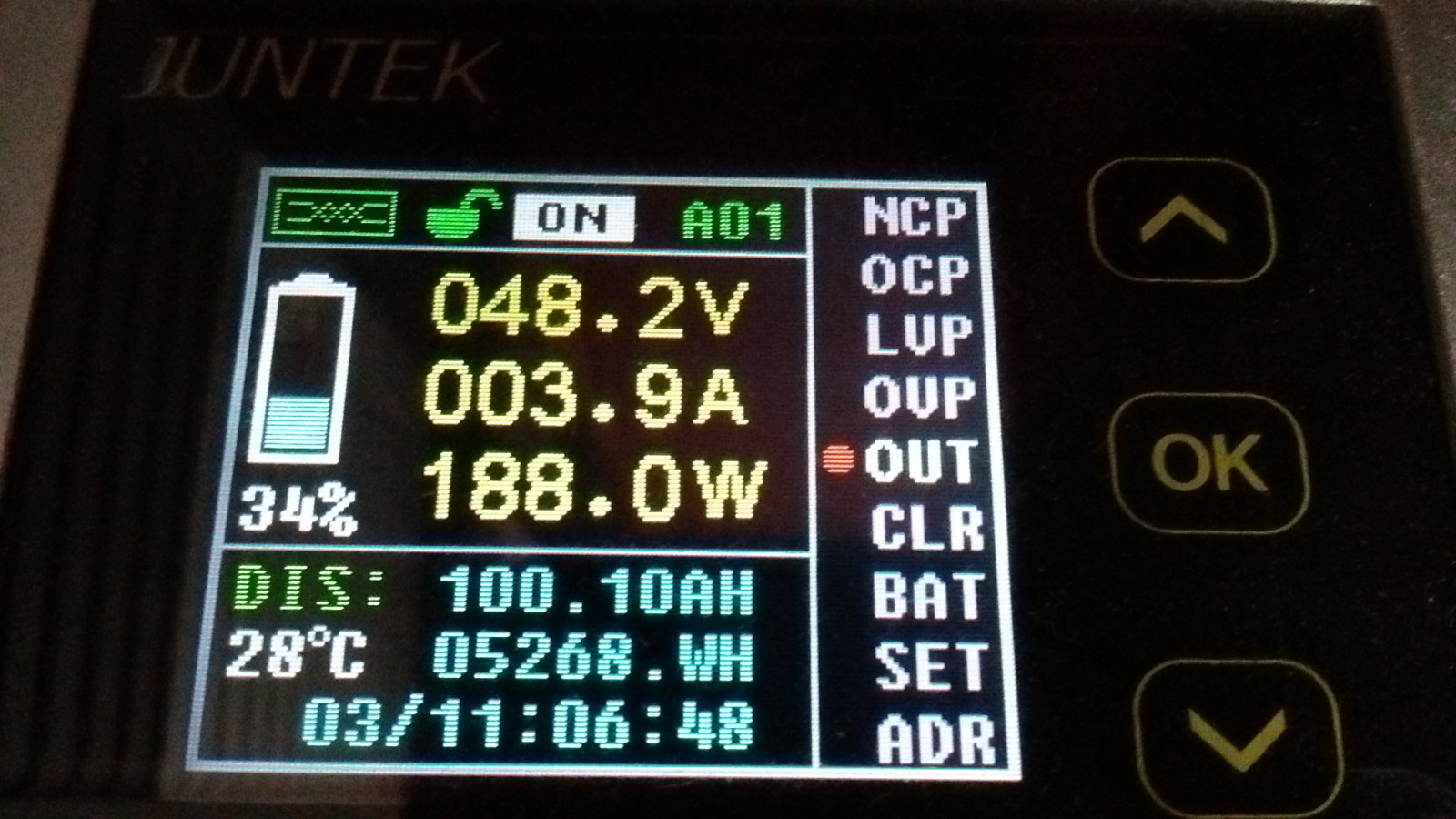 Below of what inverter screen looks, as you can see it only has 4 bar battery reading, ( picture taken at another point of time, so ignore the voltage and respective bar reading).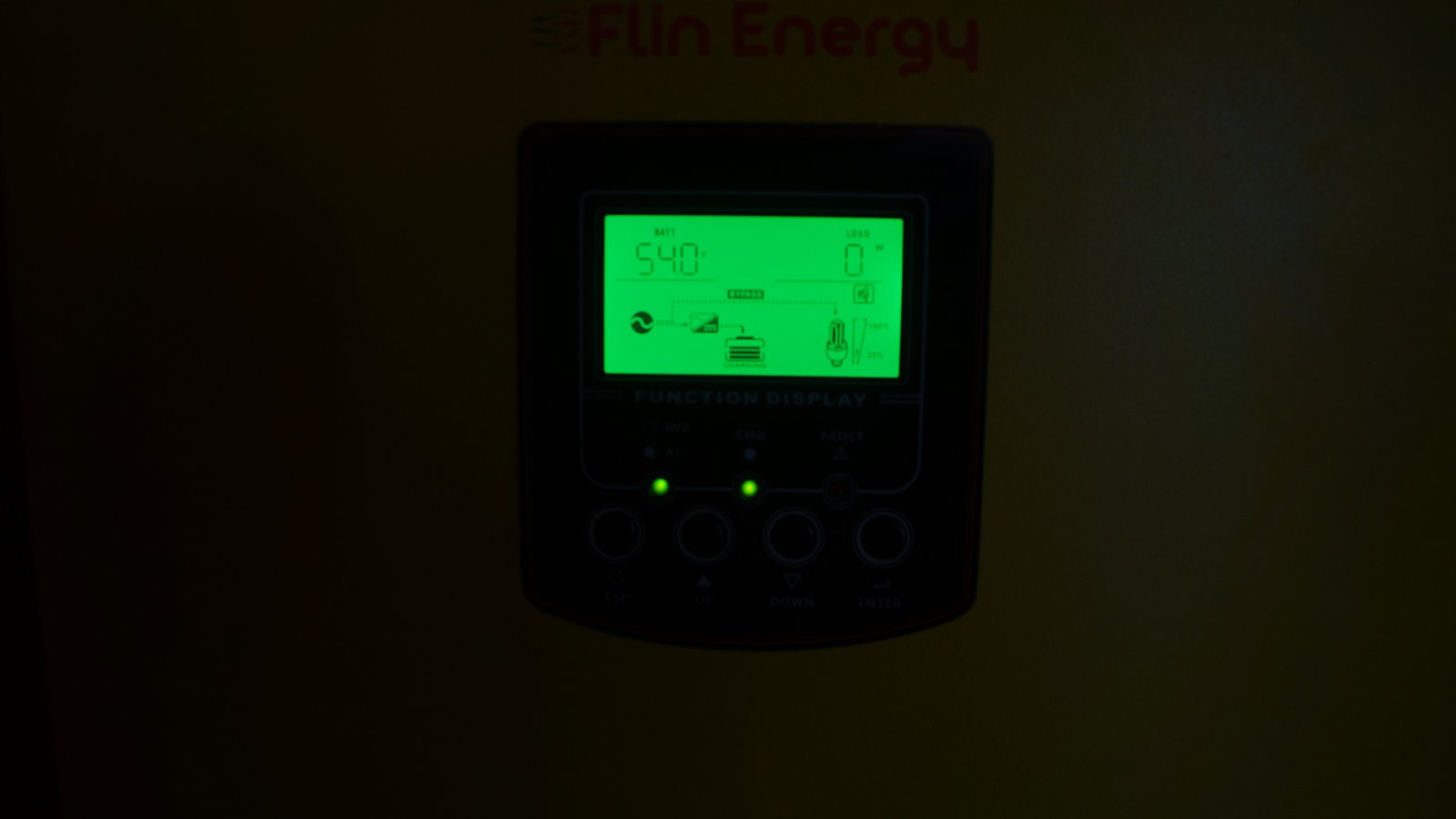 Why I used welding cable, instead of commercial available ready made battery cable, look at the picture below data from poly cab pdf.
Check the below taken from a polycab datasheet, notice on the left amp rating/strands of regular cables in market vs right welding cable the amp rating is higher with more quantity of smaller strands.
Minimum sqmm wire to use is 35sq mm whether it is a 3kw system or 5kw system. I used a 35sq.mm wire since the inverter terminals couldn't accept a 50sq mm wire.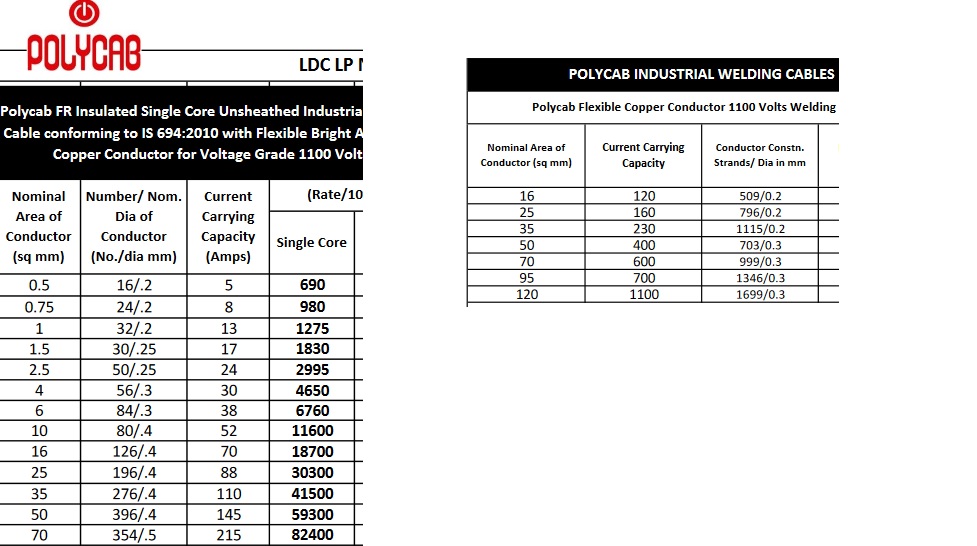 Welding cable is also super flexible and see the below video
Last edited: