Well-Known Member
Disciple
Anyone had a luck bridging Nokia g-140w successfully? @rajil.s

Okay, so

@tellanand

bro. I have done the exact settings like you but it is not working. I have seen your screenshots as well.

Lets skip the Openwrt setup, first I tried to set this up on Windows 8.1 through PPPoe dialer just like you set.

1. I have set Nokia router just like yours. (Delete Wan setting, Same LAN IP's infact etc) and connected LAN from LAN4 to directly my Laptop ethernet port.

2. I have set VLAN to 100 which was in my Nokia router in Network Adapter settings of Windows computer.

3. Created Broadband PPPoe connection and tried connecting but encountered Error 651.

Also I have made the Mac address same so that isn't a issue.
@arjun2022
- Without knowing any details of your configuration and settings, my guess is, something is wrong with your windows VLAN settings. I'd suggest you use wireshark (network sniffer) to sniff packets on interface VLAN100 on your PC and check if there is any traffic at all. That'll tell you some clues.
Some of my examinations:
1. When I connect LAN to my laptop, I do not set any ipv4 settings and it automatically assigns 169.x.x.x IP. It doesn't receive any incoming packets as well. How does it work to you when you plug the LAN to windows? What IP it shows to you?
That's the right thing to do (i.e. do not set any IPv4 address; leave it to obtain it automatically through DHCP). One of the reasons Windows would assign a 169.x.x.x IP address is because its unable to attain an IP address using DHCP (b'coz your PPPoE session isn't established and successful). Also make sure you are doing this on the correct Ethernet interface (which has VLAN100) - because when you create a VLAN on the PC, it'll create another Ethernet interface for VLAN100. If possible please copy and paste the output of "ipconfig /all" (from cmd prompt) on Windows here. I can take a look at it and review it for any issues.
2. Then after inserting LAN, I dial PPPoe on windows and it gives Error 651. But it also gives the same Error 651 when I do not even plug the LAN cable into my laptop?
I googled for Error 651 and that seems to be a "Modem Error" whatever that means - hence my suspect on the Windows VLAN settings or WIndows driver support. Sniffing network traffic will give you more clues, IMHO.
Also,

@tellanand

bro, I see you have sent LAN settings screenshots of Nokia router, could you please send the same Pages of WAN? WAN under Network and WAN under status. This is very important.
The reason I did not post the WAN config, is because there is nothing to post; like I said, I deleted the WAN config. To give you peace, I've attached it here anyways
- my WAN page only has VoIP configuration.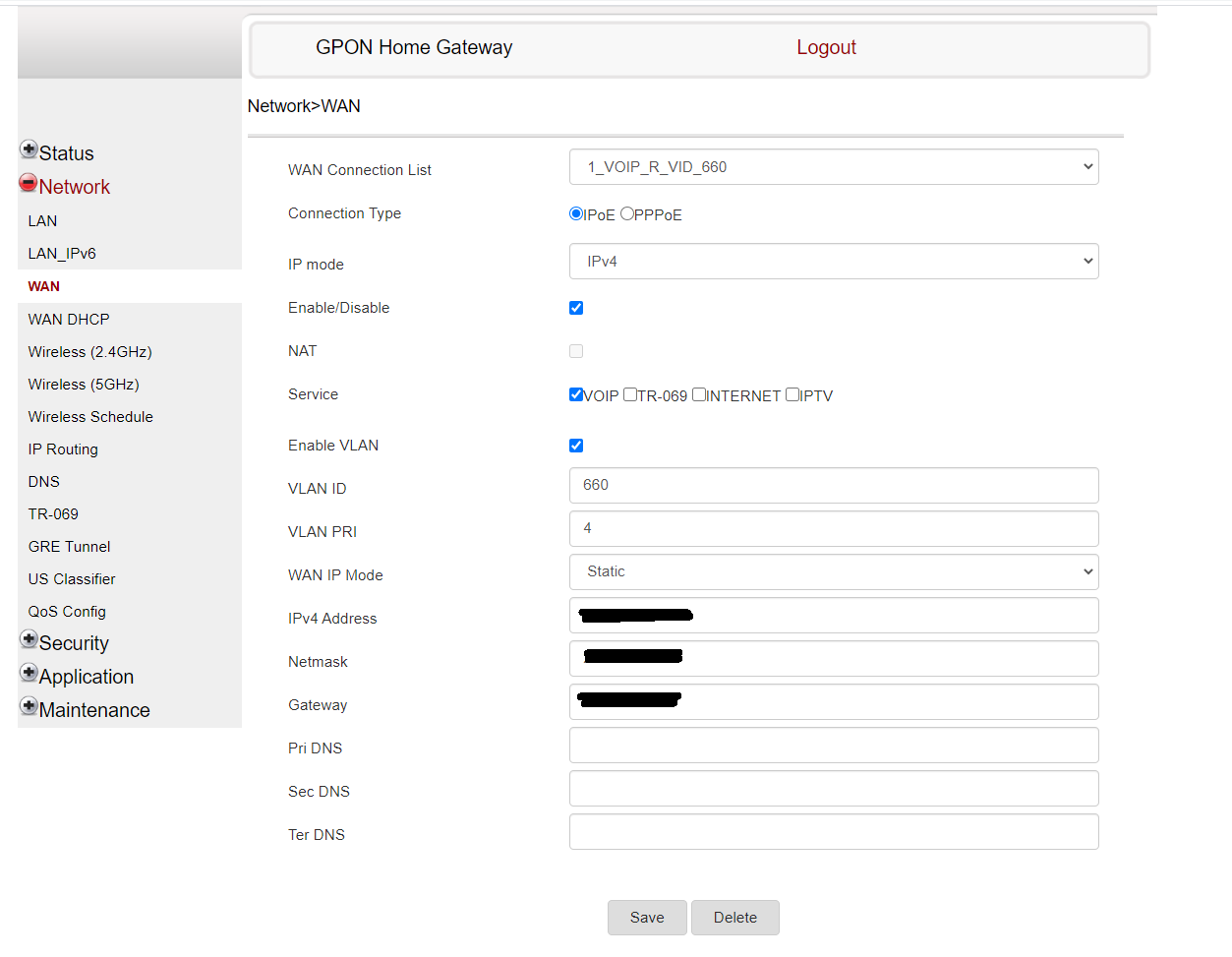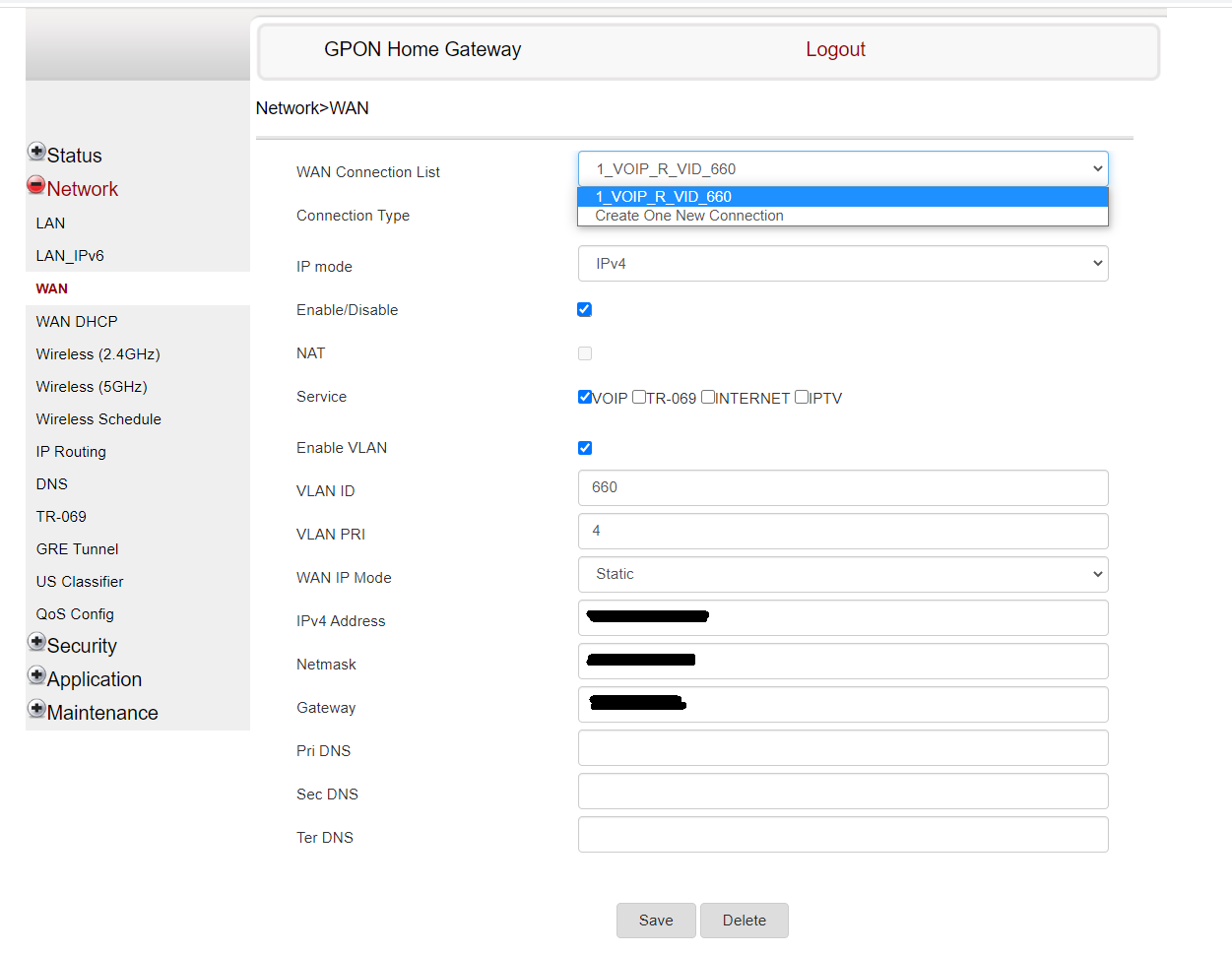 Good luck!
Post automatically merged:
Wow............

That was absolutely brilliant. I started from step 4, .....

Thanks a million for sharing this

@tellanand

.

I dont know how to thank you enough.
This is fantastic. Very happy for you,
@ajeesh_m
!!
Hope others can get it to work soon, as well! Happy to help!
Last edited: