I have this old chair, I bought it in England back in 2000 and it was manufactured in Germany, quality chairs are expensive.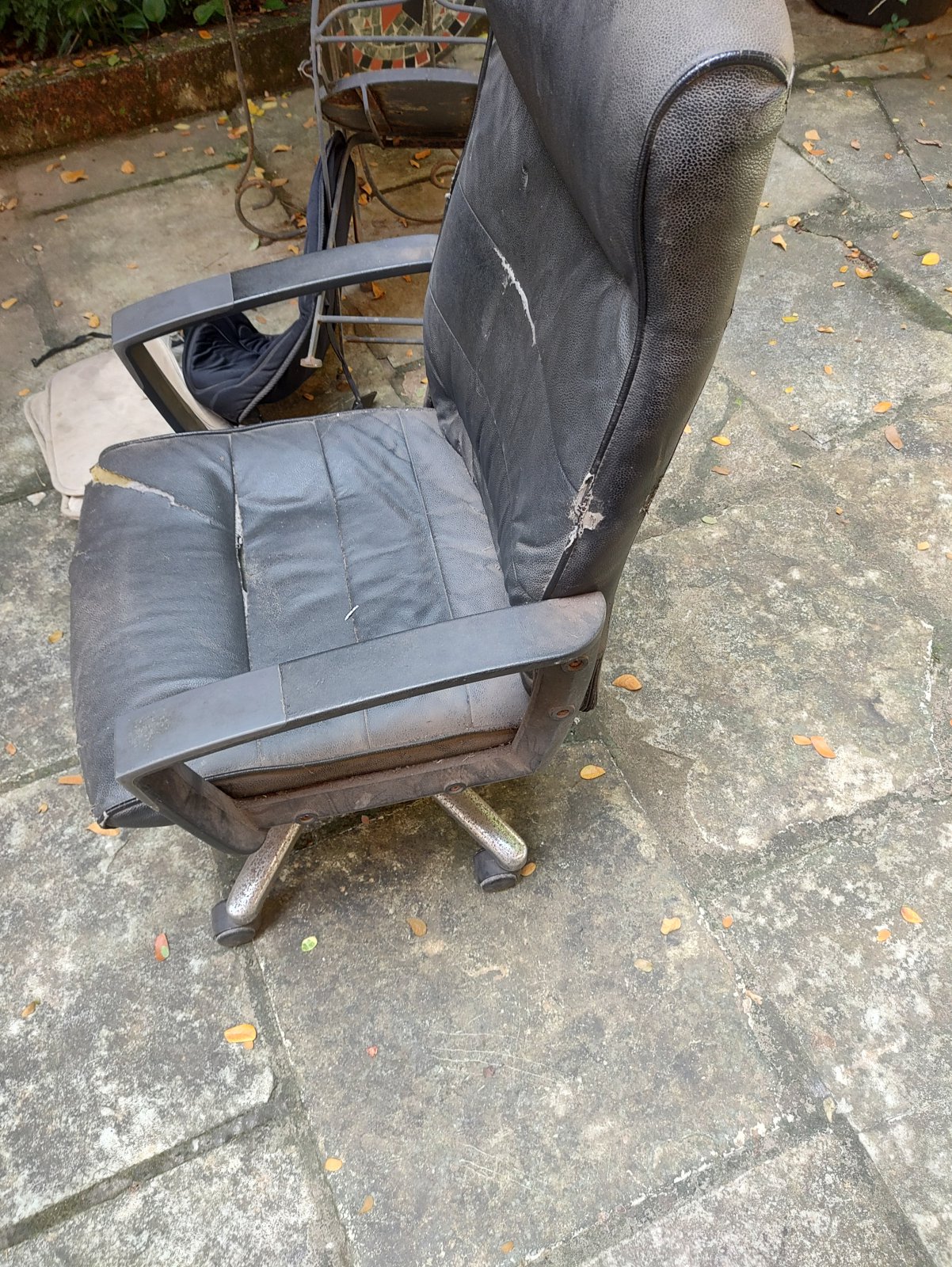 I had given it to my watchman to use around 8 years ago, he looked after it well,
The base was too rusted so I bought a new one and casters, also the gas pump was rusted and fell apart when I removed it. I had some black cotton/polyester seat fabric left over from a job and was sufficient to cover the chair, a friend has a sofa business and had his staff recover the chair parts, I spent about 3 hours in total restoring the arm rests.
I'm quite happy with the result, it should serve me well for a few years and is an absolute necessity as I work from home.