I bought the Seagate 250 GB ST3250310AS from Prime ABGB on 23rd January 2008.I was a bit busy with my work so didnt open the seal till day b4 yesterday. Unfortunately, i'm in need of more space and had to buy a 500 Gigger WD yesterday. My system already has 3 hdds (320 gb +160 +160) and now the WD 500 Gb is the 4th one..cant fit the Seagate 250 gb anywhr now as i have run out of Sata ports on my mobo.
So, wud like to sell it off as the 500 GB wud take care of my storage needs for some time.
Well, the Seagate 250 Gb needs no introduction. The fact tht it gives raptor like performance at a meager price of 2800/- is proof enuf..
Its unused..not even formatted! So u are basically getting a new seagate hdd for 500 bucks less!!With all of the 5 yrs of warranty remaining!!
Flat Rs. 500 off!!
Preference given to Mumbai buyers as they can see and collect it personally.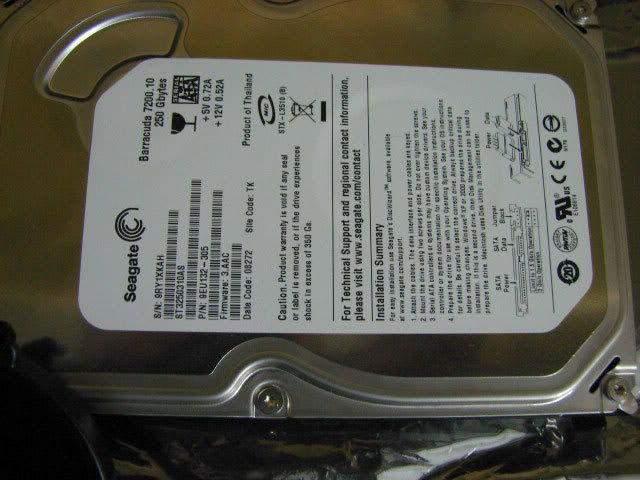 PM me if interested.