Expected Price (Rs)

9000
Shipping from

Aurangabad, Maharashtra
Item Condition

3 out of 5
Payment Options

Bank Transfer
Purchase Date

Dec 31, 2015
Shipping Charges

Excluded - at actuals
Have you provided two pics?

Yes
Remaining Warranty Period

NA
Invoice Available?

No
Reason for Sale

Upgrading
Core i5 2500K 4C 4T - ₹3000
Crucial
Ballistix Tactical 1600MHz
DDR3 1x8GB - ₹2000
MSI P67A-GD65 (No I/O Shield) - ₹320
0 SOLD outside forum
Cooler Master
Hyper 410R
(Only Intel mount) - ₹1000
Only these items.
No
driver CDs/boxes/manuals/SATA Cables or any other accessories that might be included in the box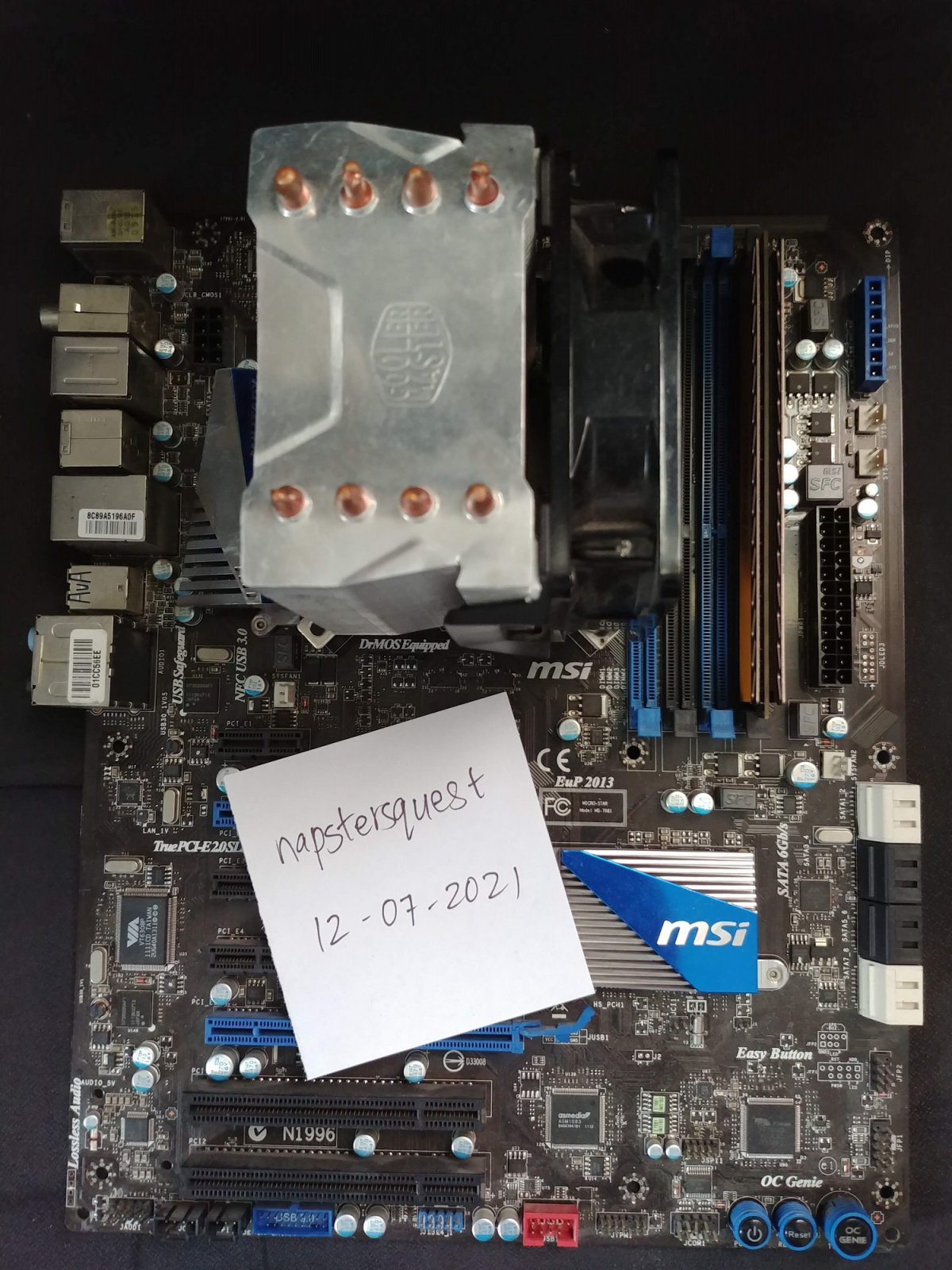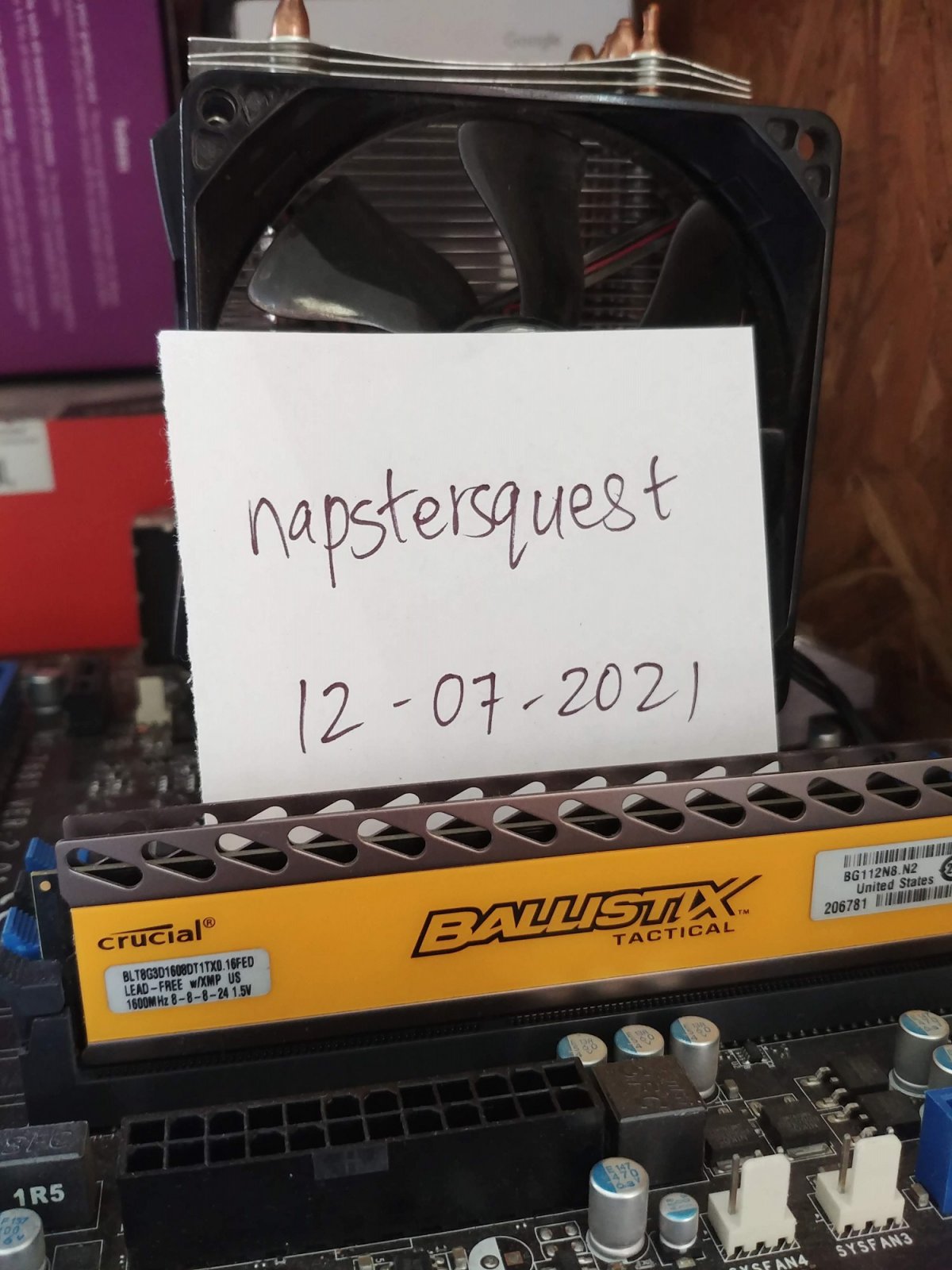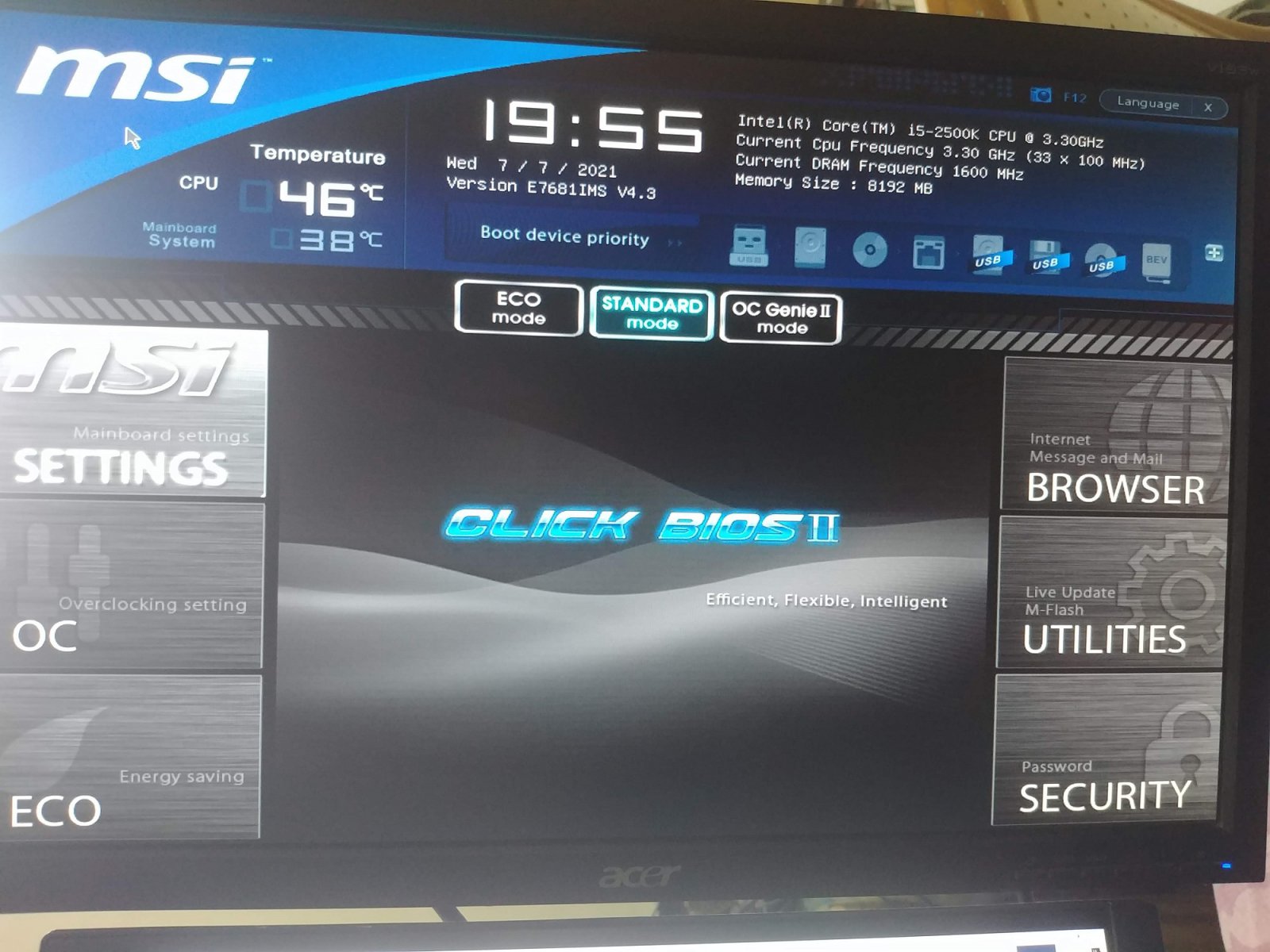 Pulled from a 4-5 year old PC, 100% working condition.
Condition 7/10
Few usage marks (few bent aluminium finstack on the cooler etc, as visible in pics)
Functionally as good as it gets.
Please note: Even though the i5-2500K has integrated graphics, all motherboards with P67 chipset do not support iGPUs. Hence, there are no display out ports on the motherboard.
You will need discrete GPU
.
Out of 8 SATA ports, 4 are max SATA III 6gb/s and 4 are max SATA II 3gb/s.
Supports RAID. No m.2 slot, will support SATA SSDs no problem.
Last edited: