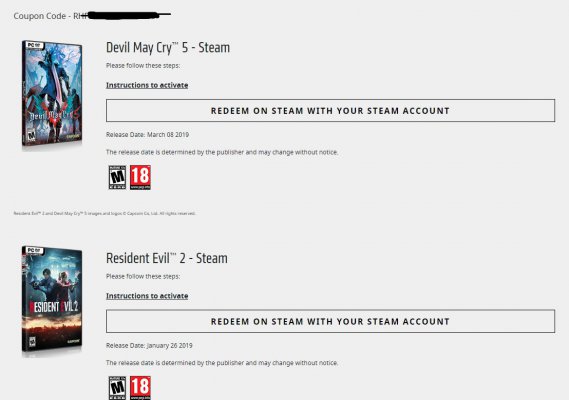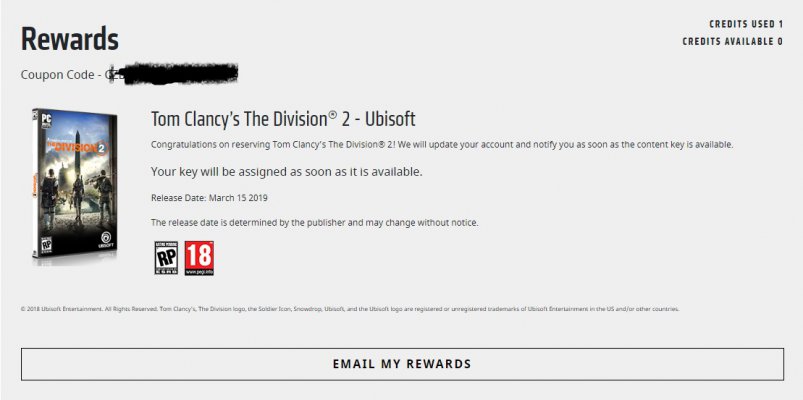 For Sale !
Hi,
i am selling .
1.Devil May Cry™ 5 - Steam
--sold to
@prakhargr8
2.Resident Evil™ 2 - Steam
sold to Debaditya
3.Tom Clancy's The Division® 2 - Ubisoft
--- Sold to Akash
These are genuine and received as AMD rewards.
Selling because i do not play games.
Product Name, Manufacturers code & URL:
Source and Time of Purchase: Received as gift.
Reason for Sale: I do not Play games.So selling them out.
RMA/Servicing history: No need to service .Digital product
Product Condition: New.Unused, directly added to your steam account/uplay account
Purchase Invoice Available: No warranty
Company official Indian warranty valid/Remaining Warranty period: 0 Months
Accessories Included: Digital copy of games added to your Steam or Uplay accounts
Product Location:Uttar Pradesh
Preferred Courier: Digital delivery.You will need to download directly from Steam Account
Shipping Charges: 0. Digitally downloadable games.
Payment Options: Cash or Bank transfer
All communications,Offers etc Via PM route only.
Do not unnecessarily Spoil the thread or else you will be reported to the moderators.

GAMES WILL BE DIRECTLY ADDED TO YOUR STEAM OR UBISOFT ACCOUNT.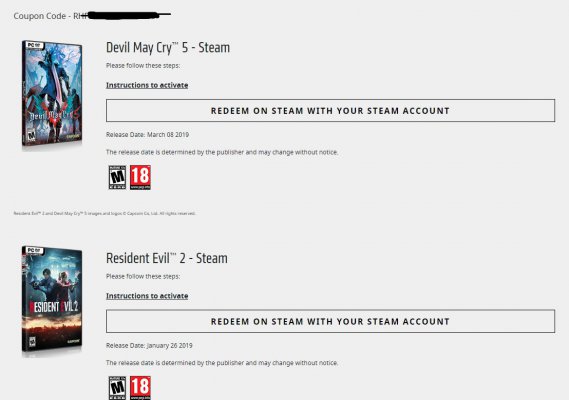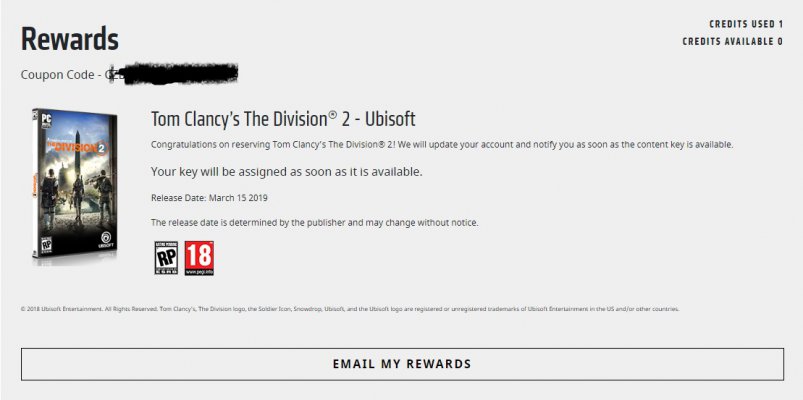 Last edited: